Anyone who knows the Mustang collector car hobby also knows owners love their Mustangs so much that many of them often refer to them by name. We've heard a million reasons why people have given a specific name to their Mustang over the years, and they all make sense to us. But when we met Scott and Renee Roemmele at the Mustang Club of Mid-Michigan's Great Lakes Stampede show earlier this year, we discovered that the couple actually had two completely different reasons why they named their 2020 2.3L High Performance Package Mustang EcoBoost Premium "Dorthee." When we saw the unique spelling underhood of their Race Red HPP 2.3L beauty, we just had to ask. Keep reading below to see their email to us and you'll find out why:
"Dear Ford Performance, it was a pleasure being able to chat with you at this year's Great Lakes Stampede Mustang & All Ford show in Birch Run, Michigan. We're Scott and Renee Roemmele – just like you, we also drove a new 2.3L HPP EcoBoost Mustang to put on display at the show. Renee and I purchased our 2020 Mustang EcoBoost Premium with the 2.3L High-Performance Package in May of 2020. We replaced a 2016 V-6 pony, and absolutely love and enjoy driving this car.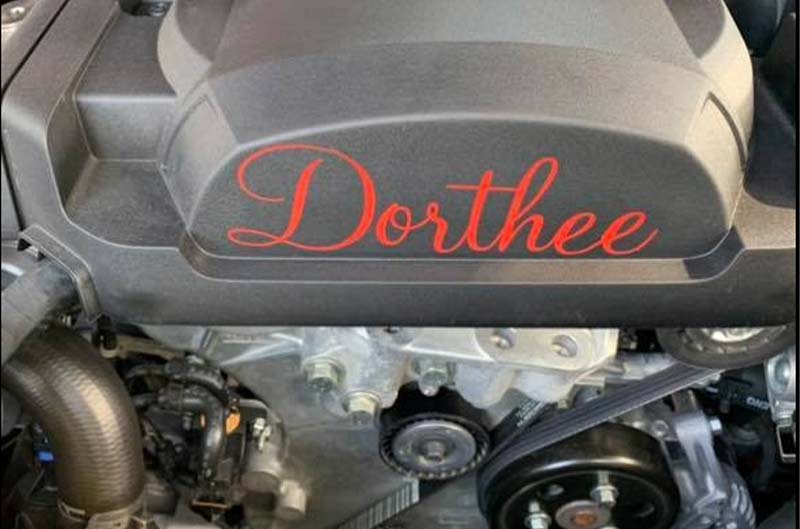 "She hunted for six weeks at the beginning of the COVID-19 pandemic in March of 2020, until we finally found one and bought it on May 9th. Renee' really wanted the Race Red, while I wanted the darker rims. The High-Perf Package with the rear center pony emblem (on the retro gas cap cover) and the front offset pony in the grill really sealed the deal for us: It really makes the car stand out!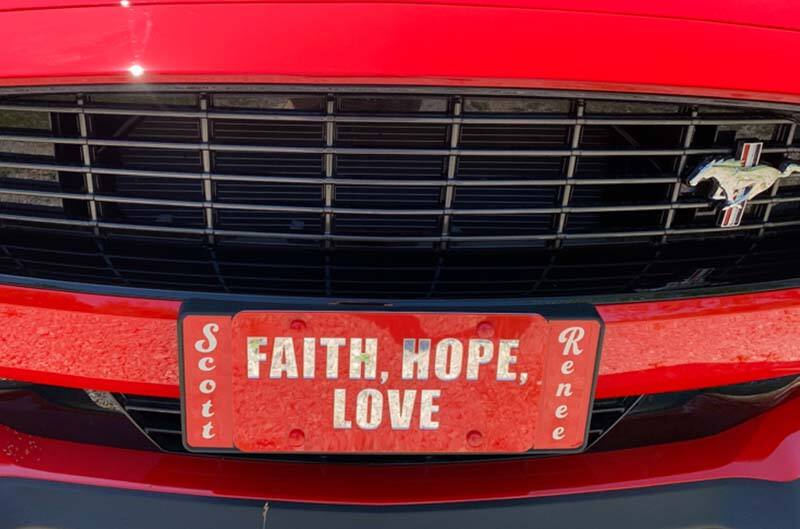 "As far as our Ford background, my father worked for Ford for 46 years. It was his first job and only employer. He started in 1946 at the Rouge plant, sweeping floors part-time as a 16-year-old. After graduating high school, he went full-time there. He took a couple of years off from FoMoCo to serve in the U.S. Army in Korea in the mid-to-late '50s, but he went back to Ford when he returned from military duty. I remember him taking night classes at Henry Ford College in Dearborn in the late 1960's and early '70's to earn his Engineering degree. He finished his Ford career in the mid-1990s as a Program Timing Engineer for Ford's Transmission division in Livonia, Michigan.
"I knew he's brought home a brand-new '1964½' Mustang for my mother. She drove it for a several years, and the car was passed down to my older brother in 1975. My brother had that car for a little over 20 years but had to sell it in the late '90s due to moving and his own health concerns. Because of my age and starting my own young family at the time, I was not able to buy the car off my brother to keep it in the family. Fast forward to 2012: Renee and I had been fortunate enough to have purchased a used 2011 Taurus SHO and a 2011 Edge Sport (on the same day!), but that was really our introduction to the Ford Performance family. We really enjoyed the 3.5L Twin-Turbo engine and the AWD version of our Taurus SHO -- it was a beast! That vehicle really solidified my passion for the Ford Performance team and their vehicles.
"So, in late 2019, we purchased a new Edge ST with the EcoBoost and AWD, and I love it! Unfortunately, due to the pandemic, we were NOT able to make it out to Utah in 2020 for the Ford Performance Edge ST Driving School – but know that would have been incredible.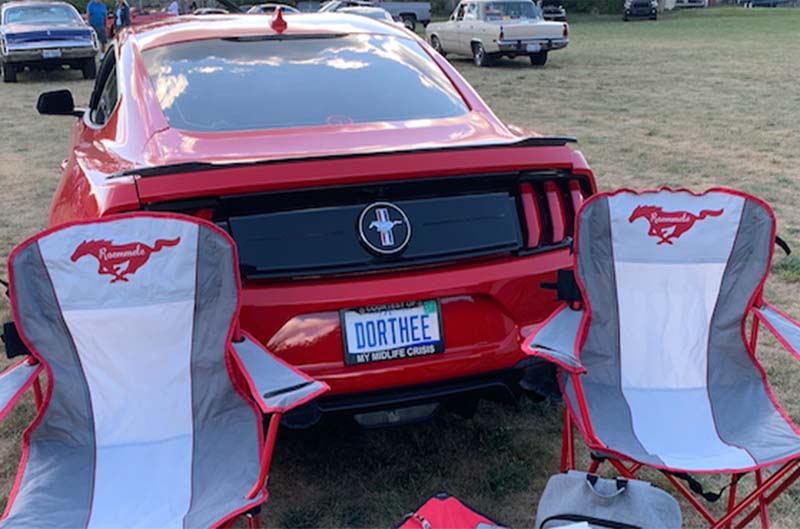 "Back to May 2020, when we purchased our Mustang EcoBoost 2.3L HPP with the Ford Performance badge. We've had the car for a year now, and it's such a treat to drive! We get comments everywhere we go. We named her "DORTHEE" for two reasons: First, Renee says it looks like Dorothy's red slippers from Wizard of Oz, and second, we named it in honor of my father who bought my mother (Dorthey) that new 1964½ Mustang way back in the day. Thanks for coming to car shows to be with your customers, and for considering us (and Dorthee) to be featured in your Ford Fan Spotlight!"
Here's How YOU Can Get In The Spotlight: For nearly 15 years now, one of the most popular features on FordPerformance.com and in our weekly Fast News e-newsletter continues to be "Ford Fan Spotlight," where readers can send in their own reasons why they're fans of Ford Motor Company and its vehicles. You know who they are: Ford "superfans;" grassroots Ford racers; unique Ford vehicle owners; loyal Ford enthusiasts; notable Ford club people; special Ford families; and/or any avid supporter of Ford, Ford vehicles, Ford motorsports or Ford Performance who deserves a little bit of special recognition.
All you need to do to get you, your car or candidate considered is to send in a brief description (200-500 words or less) and a few photos (in .jpeg format, preferably around 1 mb in size) with the owner's full name and hometown, please. Just tell us about the vehicle(s) and why you think Ford Performance should feature it (them) in the "Ford Fan Spotlight" for an upcoming installment of Fast News as well as for posting on FordPerformance.com. Then email it to: ClubHub@Ford.com with your contact info. Should you wish to send a video, you simply need to post it on www.YouTube.com (preferably 1-2 minutes long) and send in the link, along with a brief description, to that same ClubHub@Ford.com email address. Your submission allows us the rights to use your words and images (along with any edits) for editorial purposes; we'll choose one submission in random order each week to post online. We hope to see YOU and your Ford in our Spotlight soon!