If you are an owner or fan of second-generation Mustangs, then you know that Mustang II people have it tough when it comes to finding parts and even some respect for keeping these once-immensely popular ponies on the road. That's why Ford Performance began supporting national Mustang II reunions more than seven years ago, sparking new awareness and interest from the Mustang Club of America, plus car show organizers and attendees as well as the Mustang collector car hobby in general. (Look for a report on 2021's "Mustang II Reunion VI" in the Enthusiasts section of FordPerformance.com soon!). It's also why Mustang II people also happen to be a rather close-knit group, many of whom have known each other for years. So when the II community heard that one of their own, Dave Pawski from the Northeastern Ohio Mustang Club, had been hospitalized with COVID-19, they flooded social media with get-well-soon wishes for their fellow II owner. Well, Dave sent us a note recently to say that's he's not only back on his feet, but he's even got a second Mustang II up and running to join the 1978 Cobra II his stable. To find out just how rare his second Mustang II is, keep reading below:
"Hi, Ford Performance! Hey, it's Dave Pawski from the Northeastern Ohio Mustang Club. I wanted to drop you a line and let you know I am doing much better since having a severe case of COVID back in December. I spent eight days on a ventilator and 25 days in the hospital. Thanks much to you and those who you reach for putting the word out for prayers to all of Mustang and Mustang II community on my behalf. I think it made all the difference, as I have made just about a 100-percent recovery now.
"I did try to make arrangements to get my Cobra II to 'Mustang II Reunion VI' at the MCA National Show in Kansas City earlier this summer, but I just was not able to make it happen. The good news is that I got another II (a barn find), and it's now almost complete. This car is one of those early '78's that has a '77 title, thanks to Congress taking its time enacting the CAFE rules back then, and then went on summer recess instead. We call them 77-1/2 Mustang II's.
This particular II was a Rallye Appearance Package V-8 car when it was new. I'm probably going to make it a Cobra II clone and go with the gold Cobra II stripes after I'm finished buffing out the black paint. It's been road tested and runs pretty good; I'm just working out the 'bugs' now and it'll be ready for the road. The '78 Cobra II that I'd purchased back in 2007 is still doing well, and I still take it to the occasional local cruise-in. So good to see Ford Performance still supporting our clubs and owners – hope to see you at another show sometime soon!"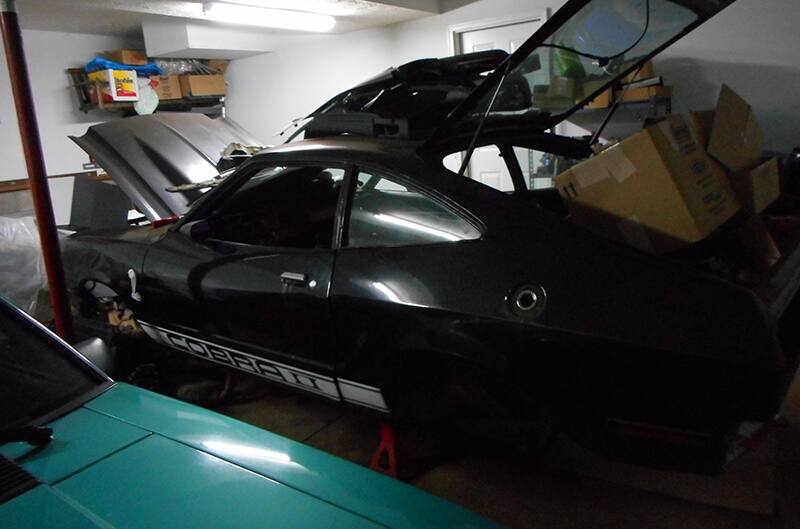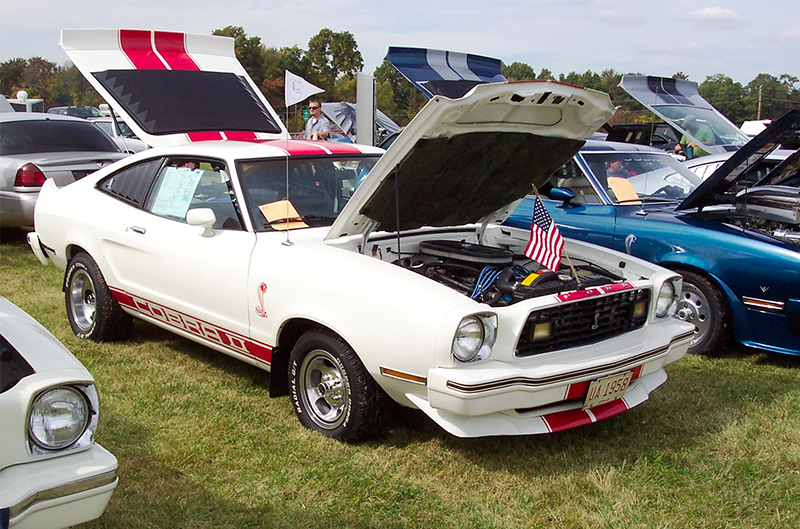 Here's How YOU Can Get In The Spotlight: For nearly 15 years now, one of the most popular features on FordPerformance.com and in our weekly Fast News e-newsletter continues to be "Ford Fan Spotlight," where readers can send in their own reasons why they're fans of Ford Motor Company and its vehicles. You know who they are: Ford "superfans;" grassroots Ford racers; unique Ford vehicle owners; loyal Ford enthusiasts; notable Ford club people; special Ford families; and/or any avid supporter of Ford, Ford vehicles, Ford motorsports or Ford Performance who deserves a little bit of special recognition.

All you need to do to get you, your car or candidate considered is to send in a brief description (200-500 words or less) and a few photos (in .jpeg format, preferably around 1 mb in size) with the owner's full name and hometown, please. Just tell us about the vehicle(s) and why you think Ford Performance should feature it (them) in the "Ford Fan Spotlight" for an upcoming installment of Fast News as well as for posting on FordPerformance.com. Then email it to: ClubHub@Ford.com with your contact info. Should you wish to send a video, you simply need to post it on www.YouTube.com (preferably 1-2 minutes long) and send in the link, along with a brief description, to that same ClubHub@Ford.com email address. Your submission allows us the rights to use your words and images (along with any edits) for editorial purposes; we'll choose one submission in random order each week to post online. We hope to see YOU and your Ford in our Spotlight soon!