Ford's all-new Mustang Mach-E all-electric vehicle has raised eyebrows across the entire automotive world, in part because it's packed with high-tech features and loaded with fun-to-drive high style. And now with the launch of the Mach-E GT and GT Performance Edition, you can add high performance to the list of attributes for this groundbreaking EV. So what better time than now to feature in our spotlight a lifelong Ford fan who has fallen in love with the Mach-E? California teacher Kristie Bannister – and a couple of her Ford EV friends – got together to take a Red, White and Blue photo to prove that, even today, there's still never been a car that captures the American spirit better than the Mustang. We think you'll get a charge out of her note to us below: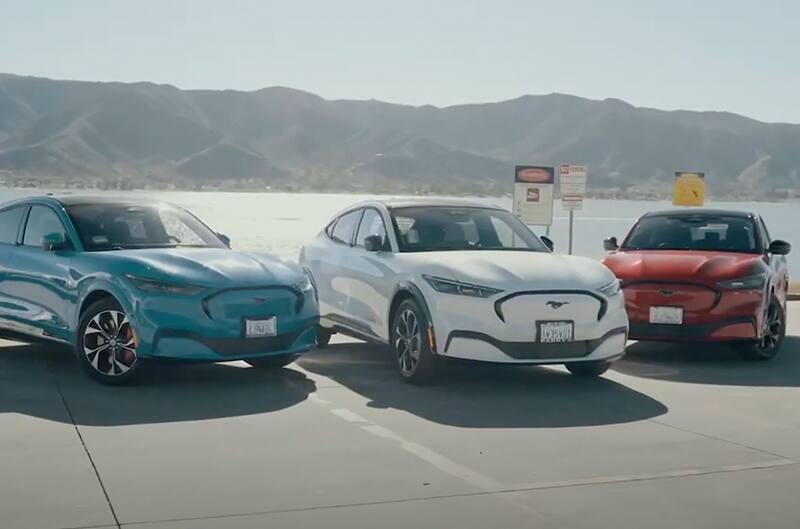 "I am loving my Mach-E, and had traded-in a 2017 Fusion Energi for it. I was waiting for an all-electric Ford, and I'm so happy I got one. On the day I bought the Mach-E, I also co-signed for my middle son to lease his first Ford, a 2020 Fusion Hybrid. I also co-signed a lease for my oldest son 2 years ago for a 2019 EcoSport. I hope this shows you that it's no joke when I say I am a Ford fan!""Hi, Ford Performance! My name is Kristie Bannister. I live in the San Diego area in a city close to the Mexico border called Chula Vista and I am a teacher. I recently got together with some other Ford owners in So-Cal to take a photo and make a video of our new Mach-E's. My car is the white one. (The red Mach-E belongs to Michelle Phillips and the Blue 'First Edition' Mach-E belongs to Sergio Rodriguez.) We were going for a 'Ford Red, White and Blue Americana' look; I am a true Ford fan girl and am so happy with this car! We owned a 2017 Mustang Premium with EcoBoost and my husband says this this Mustang Mach-E has more power. Well done, Ford!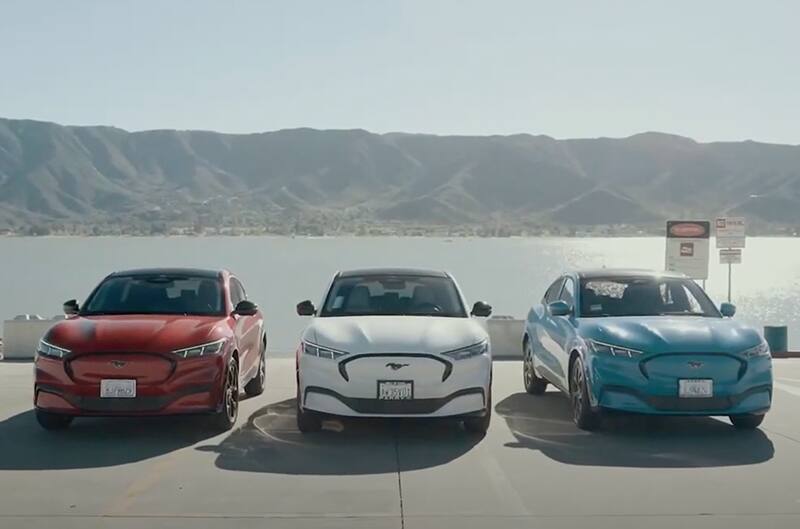 "I have only owned Fords my whole life. My first car was a 1991 Ford Festiva (I loved that little car!). Together, my husband and I have owned many different Fords, including a 1994 Ranger; 1999 Windstar; 2000 F-150 FlareSide; 2004 Explorer; 2009 Flex; 2013 Focus (still have this one); 2013 Flex Limited; 2017 Mustang; 2017 Fusion Energi; 2019 EcoSport (for my son); 2019 Ranger (husband currently drives it); 2020 Fusion Hybrid (for my other son) and this 2021 Mustang Mach-E Premium (that's all mine!).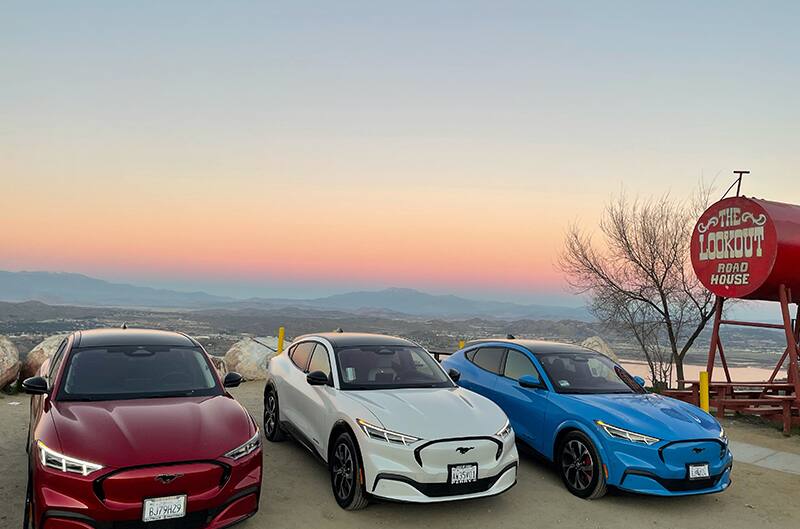 How YOU can Get In The Spotlight: For the past decade, one of the most popular features on FordPerformance.com and in our weekly Fast News e-newsletter continues to be "Ford Fan Spotlight," where readers can send in their own reasons why they're fans of Ford Motor Company and its vehicles. You know who they are: Ford "superfans;" grassroots Ford racers; unique Ford vehicle owners; loyal Ford enthusiasts; notable Ford club people; special Ford families; and/or any avid supporter of Ford, Ford vehicles, Ford motorsports or Ford Performance who deserves a little bit of special recognition.

All you need to do to get you, your car or candidate considered is to send in a brief description (200-500 words or less) and a few photos (in .jpeg format, preferably around 1 mb in size) with the owner's full name and hometown, please. Just tell us about the vehicle(s) and why you think Ford Performance should feature it (them) in the "Ford Fan Spotlight" for an upcoming installment of Fast News as well as for posting on FordPerformance.com. Then email it to: ClubHub@Ford.com with your contact info. Should you wish to send a video, you simply need to post it on www.YouTube.com (preferably 1-2 minutes long) and send in the link, along with a brief description, to that same ClubHub@Ford.com email address. Your submission allows us the rights to use your words and images (along with any edits) for editorial purposes; we'll choose one submission in random order each week to post online. We hope to see YOU and your Ford in our Spotlight soon!