Not that long ago, you'd be hard-pressed to find any high-end Ford collector willing to say they have a Mustang II in their stable. But fan interest has been steadily more visible since the Mustang 50th Anniversary Celebration back in 2014, when Ford Performance championed enthusiast support for second-generation Mustangs as the sales success that those cars certainly were. In fact, after Ford Performance sponsored the first national Mustang II Reunion at Ford World Headquarters in 2016, annual II reunions have taken place across the country ever since. That's why we're not surprised to hear from Eric Lipper of Houston, who has a trio of classic Shelby Mustangs in his personal fleet as well as a Ford GT, proudly tell us about the latest addition to his collection -- a mint 1978 Mustang II King Cobra. To hear why Lippett bagged this rare snake, read his email to us below:
"Hi, Ford Performance! My name is Eric Lipper. I was pleased to read another Ford Performance Corner column in the MCA's Mustang Times magazine backing the Mustang II. I own a 1966 Shelby GT350, a 1967 Shelby GT500, plus a 1969 Shelby and a 2005 Ford GT -- but I just wanted to write and thank you for your ongoing support for the Mustang II as it was my high-school favorite.


"Today, I own a 1978 Mustang II King Cobra with 36,000 original miles, T-tops, AM/FM and a 4-speed. It is bone stock, with original paint, interior and decals, and is even still riding on its original Firestone tires when I take it to the shows (otherwise, of course I drive it on different tires). I even fabricated a fake 1978 Motorcraft battery while on display at the car shows. The show picture I'm including is from the Houston Autorama in November 2019.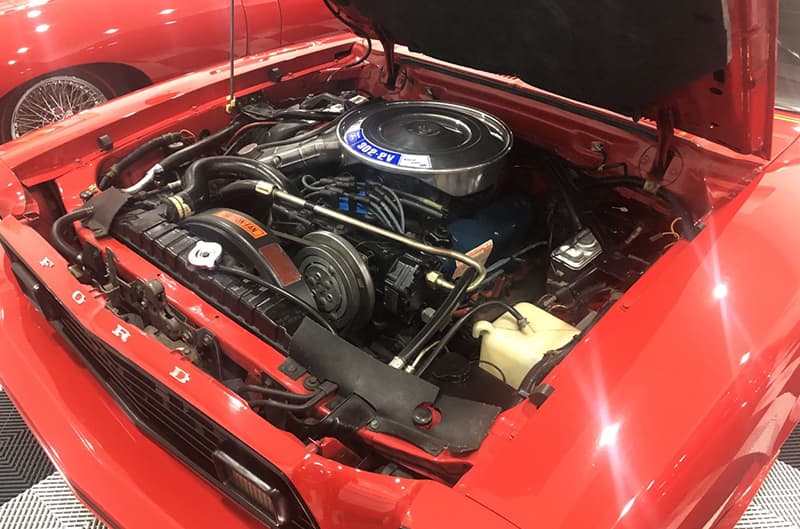 "Hopefully one day there will be a Mustang II Reunion in Texas. Enjoy the pics!"
How YOU can Get In The Spotlight: For the past decade, one of the most popular features on FordPerformance.com and in our weekly Fast News e-newsletter continues to be "Ford Fan Spotlight," where readers can send in their own reasons why they're fans of Ford Motor Company and its vehicles. You know who they are: Ford "superfans;" grassroots Ford racers; unique Ford vehicle owners; loyal Ford enthusiasts; notable Ford club people; special Ford families; and/or any avid supporter of Ford, Ford vehicles, Ford motorsports or Ford Performance who deserves a little bit of special recognition.

All you need to do to get you, your car or candidate considered is to send in a brief description (200-500 words or less) and a few photos (in .jpeg format, preferably around 1 mb in size) with the owner's full name and hometown, please. Just tell us about the vehicle(s) and why you think Ford Performance should feature it (them) in the "Ford Fan Spotlight" for an upcoming installment of Fast News as well as for posting on FordPerformance.com. Then email it to: ClubHub@Ford.com with your contact info. Should you wish to send a video, you simply need to post it on www.YouTube.com (preferably 1-2 minutes long) and send in the link, along with a brief description, to that same ClubHub@Ford.com email address. Your submission allows us the rights to use your words and images (along with any edits) for editorial purposes; we'll choose one submission in random order each week to post online. We hope to see YOU and your Ford in our Spotlight soon!