When we first spotted Jeff Sevison's 1968 Mustang restomod that he'd submitted for the Ford Performance Virtual Car show we'd hosted last year, we knew his car would draw plenty of interest. But after we read how Jeff's Mustang passion (and his car) had come from his father, and how he and his wife (Kerri) and even his son are now all active in the Mustang hobby, well -- we were sure his story belongs in our Ford Fan Spotlight. Read his email to us below and we're sure you'll agree: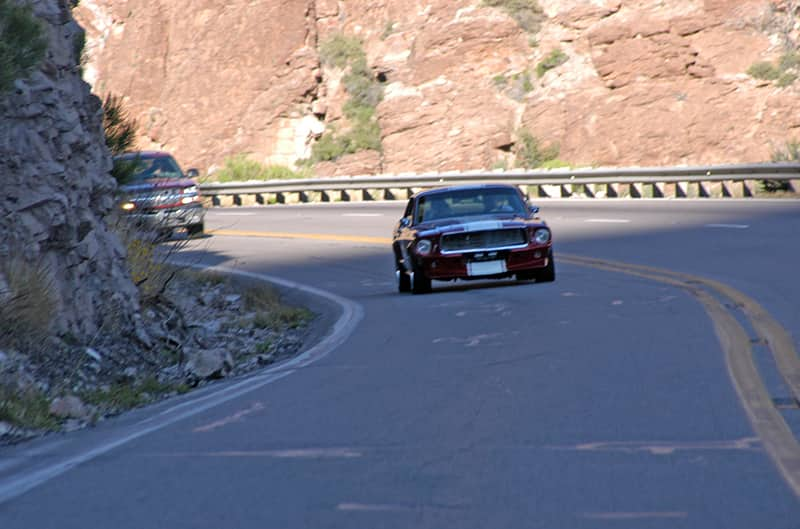 "Hi, Ford Performance! My name is Jeff Sevison. I bought this 1968 Ford Mustang Hardtop from my dad in 1997, who bought it from the original owner for $300. It was an Arizona rust-free car. My dad (Roger Sevison – who also entered your Virtual Car Show) sold me the hardtop so that he could buy a '65 Mustang convertible. We restored them together and had them both painted Laser Red in 2004 by the same painter (Bob Smee).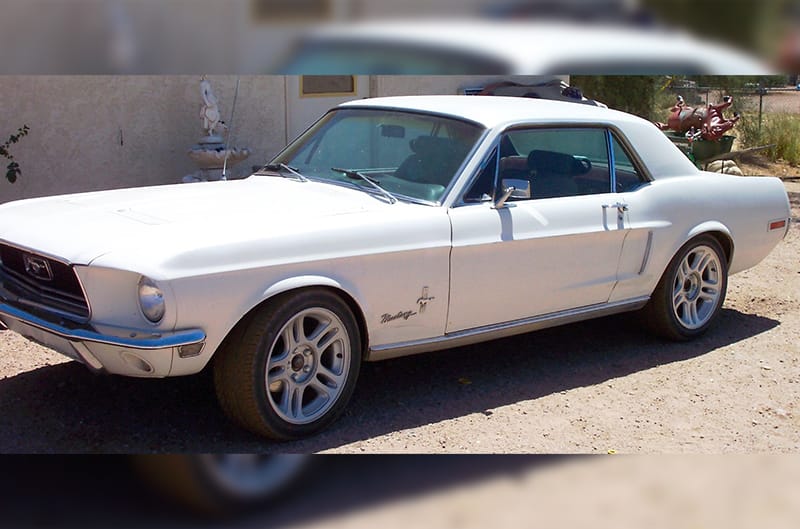 "I started restoring this Mustang in 2002 after I married my wife, Kerri, who loved it and fully supported the restoration. When we were restoring the Mustang, we came across my wife's diary from 8th grade, and we had a good laugh when we read that she'd wanted to change her name to 'Kandi Taylor.' Well, that sounded like a great name for the car so we named the '68 Mustang 'Kandi Taylor' – and my wife even signed the dash! It makes for some funny stories when people at car shows ask, 'Who is Kandi Taylor?'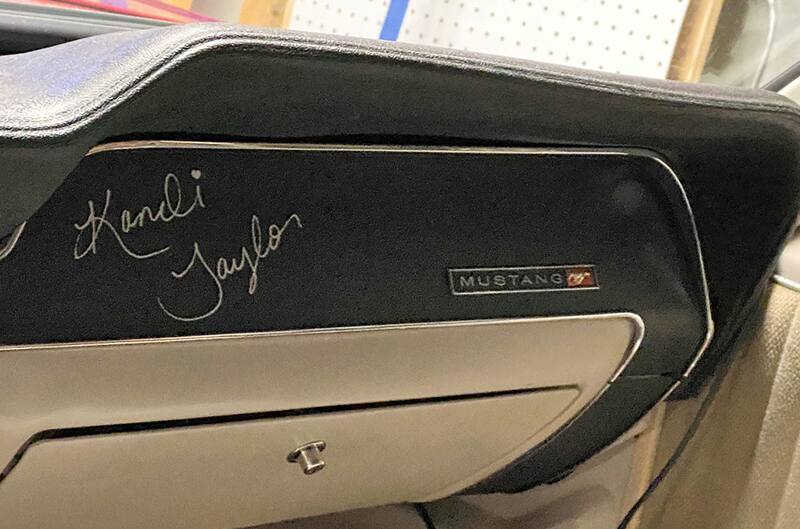 "My dad, myself, and my brother-in-law did all of the work on my '68 except for the paint job. I painted the engine bay as a refresher in 2014 before installing the new 347 engine that I built. It came out of paint in 2004 and we started showing it right away. It won many awards in various car shows. The first time out it won a 3rd Place in the Copperstate Mustang Club show. We drive it fairly regularly, including on annual road trips from Phoenix to Pinetop, Arizona, for the annual 'Run to the Pines' car show. It was featured on the cover of 'Mustangs Plus Restomod Daze' magazine in 2005, and was also included in their catalog.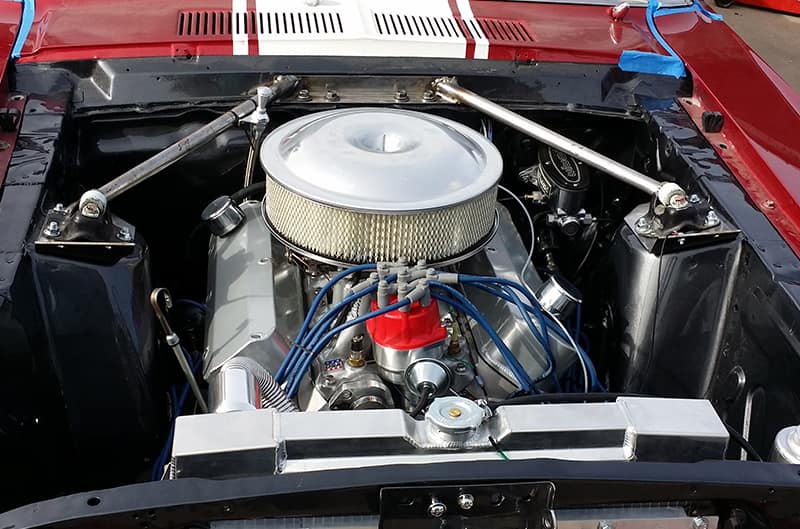 "In 2011 I started a project to strip and repaint the engine bay in dark metallic gray. I also built a custom engine and transmission for installation. I finished barely in time to drive it to Las Vegas in 2014 for the Mustang 50th Anniversary event. I literally put the transmission in for the last time at 1 a.m. on the day we left! Because my Mustang had been down since 2011, my dad thought that I would drive our van and follow them in their 1965 Mustang droptop to the Vegas 50th event. We surprised him by showing up in our freshened-up 'Kandi Taylor' with its new engine and transmission.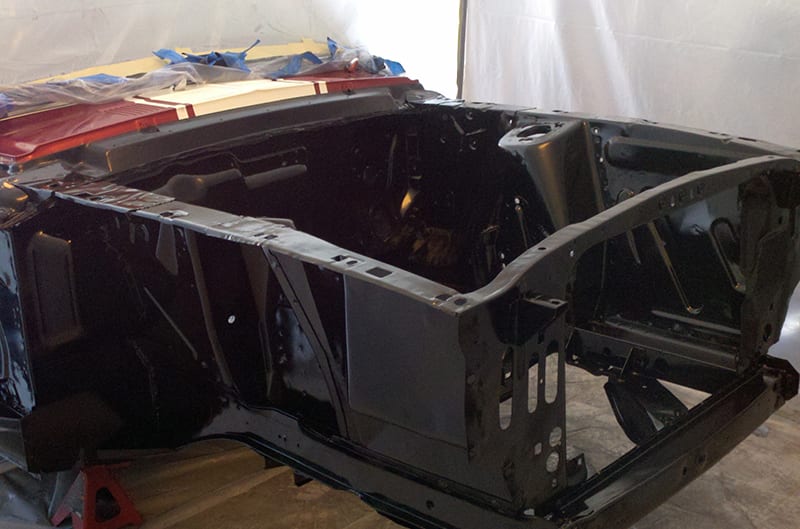 "My son who was just 4 years old in some of the pictures I took of the car is now 16, and we are in the process of restoring his 1986 T-Top Mustang GT together right now – another generation of a Ford (and Mustang) fan and owner in our family!"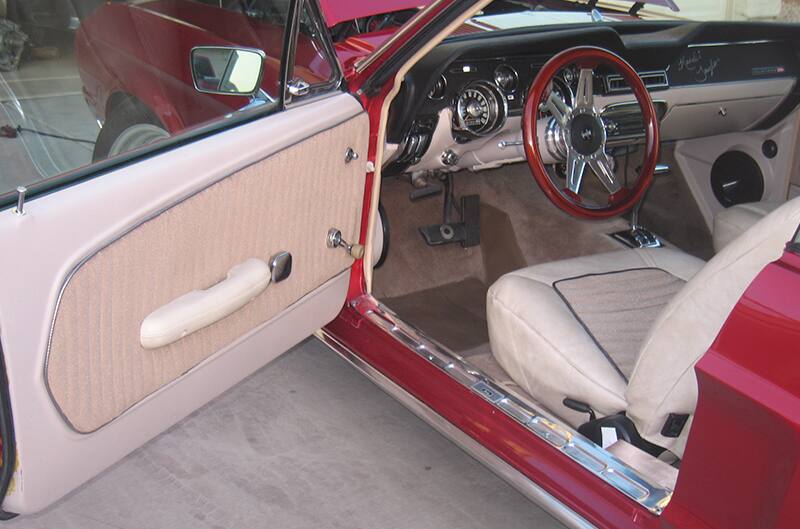 Jeff Sevison's 1968 Ford Mustang Hardtop highlights:
● Laser Red exterior paint
● Blueprinted 347 cubic-inch Stroker V-8 (built by me). Estimated HP and Torque at crank: 550/550.
(Was dyno'd at 440 HP at the wheels before an intake upgrade and with only 26-degrees of total timing)
● AOD transmission with custom valve body from Silverfox Performance (also built by me)
● Total Control Products manual rack-and-pinion steering
● 8.8-inch 31-spline TracLok Ford rear end
● 4-wheel disc brakes (Ford Explorer 12-inch in rear, Wilwood 12.5-inch up front)
● Custom upholstery designed and sewn by my mom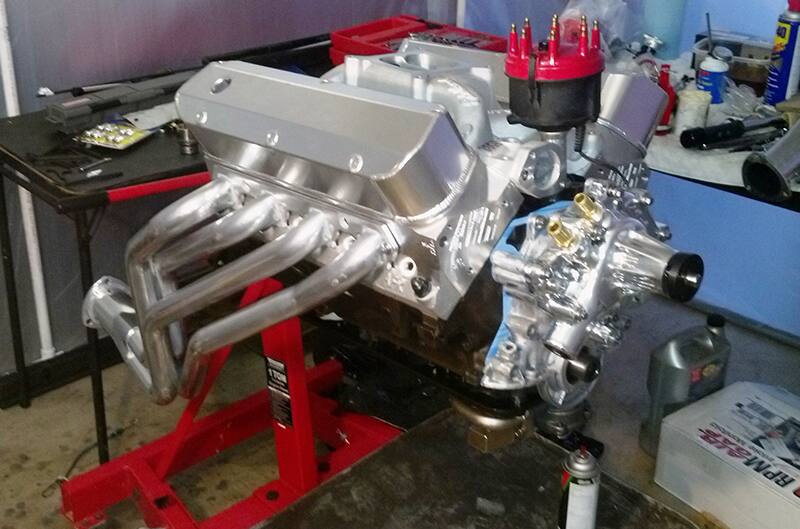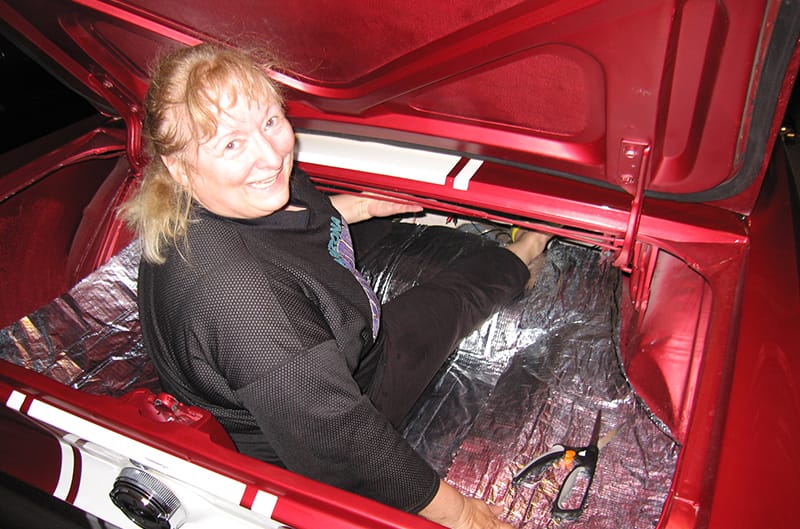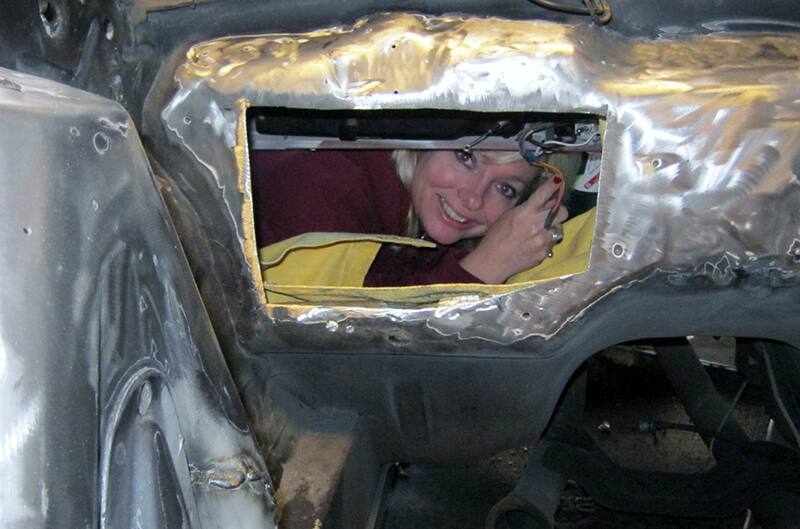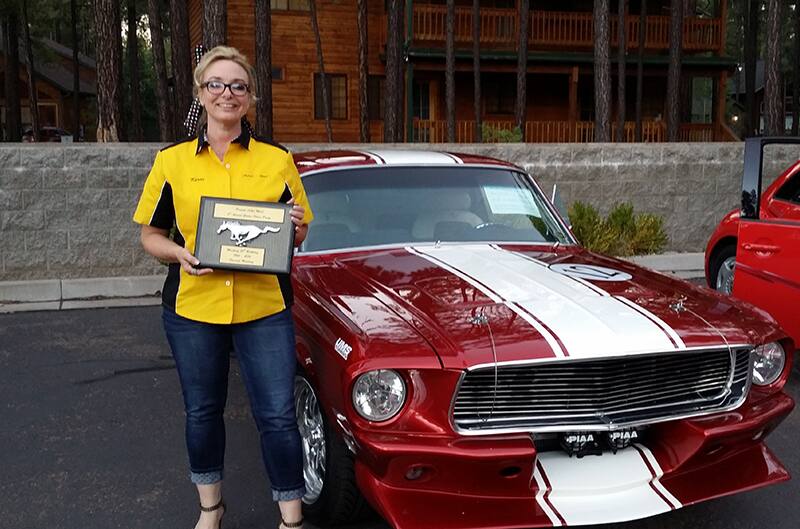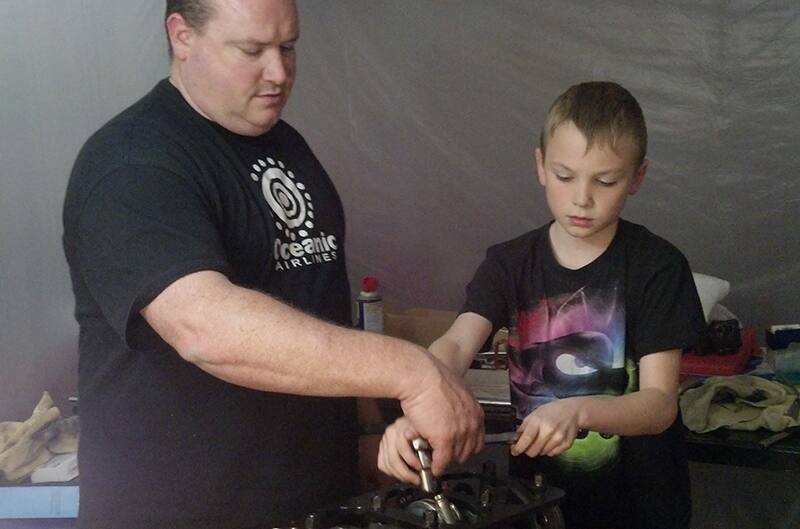 How YOU can Get In The Spotlight: For the past decade, one of the most popular features on FordPerformance.com and in our weekly Fast News e-newsletter continues to be "Ford Fan Spotlight," where readers can send in their own reasons why they're fans of Ford Motor Company and its vehicles. You know who they are: Ford "superfans;" grassroots Ford racers; unique Ford vehicle owners; loyal Ford enthusiasts; notable Ford club people; special Ford families; and/or any avid supporter of Ford, Ford vehicles, Ford motorsports or Ford Performance who deserves a little bit of special recognition.

All you need to do to get you, your car or candidate considered is to send in a brief description (200-500 words or less) and a few photos (in .jpeg format, preferably around 1 mb in size) with the owner's full name and hometown, please. Just tell us about the vehicle(s) and why you think Ford Performance should feature it (them) in the "Ford Fan Spotlight" for an upcoming installment of Fast News as well as for posting on FordPerformance.com. Then email it to: ClubHub@Ford.com with your contact info. Should you wish to send a video, you simply need to post it on www.YouTube.com (preferably 1-2 minutes long) and send in the link, along with a brief description, to that same ClubHub@Ford.com email address. Your submission allows us the rights to use your words and images (along with any edits) for editorial purposes; we'll choose one submission in random order each week to post online. We hope to see YOU and your Ford in our Spotlight soon!