If you've been a regular reader of our Ford Fan Spotlight for the past decade, then you know we highlight all sorts of Fords and owners from all walks of life. Back in July of 2013, we helped celebrate the purchase of a Ford GT by noted journalist Martyn L. Schorr. Marty has enjoyed a storied auto enthusiast career as a muscle car journalist and author. He piloted CARS magazine through the '60's, marketed Detroit muscle cars, managed performance publications, developed OEM product launches and PR programs – and still does marketing communications work plus auto blogging as editor of CarGuyChronicles.com. This car-loving Sarasota (FL) Café Racer was asked recently by The Petersen Museum to contribute a story on buying and owning a Ford GT to their CARSTORIES page on the museum's website. Since he's not running his Sarasota Cafe Racers lunches, going to shows or enthusiast events and has been sequestered in Sarasota while working on book about Roy Lunn (Godfather of the GT40), he sent in his story to both The Petersen, and to us. To find out what Marty considers the highlight of Ford GT ownership, check out his story below: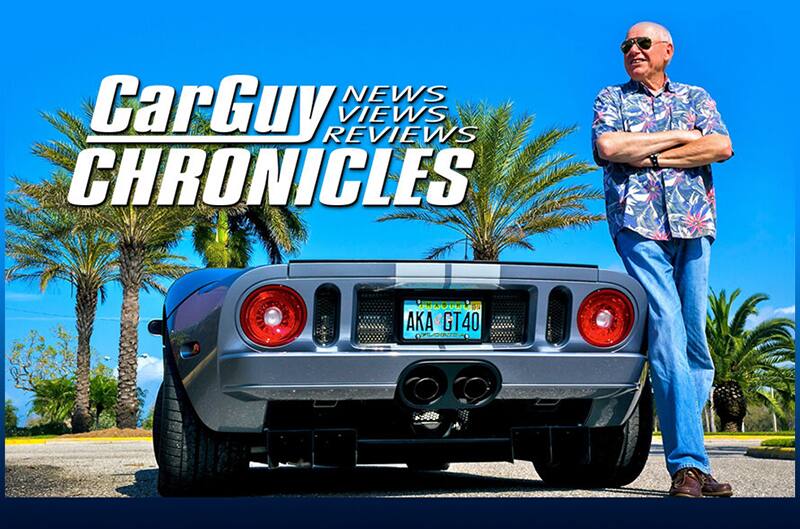 "They say you never forget your first love and I can remember exactly when and where I fell in love with the Ford GT prototype, precursor of the GT40: April 1, 1964, invitation-only Ford GT press conference, Gotham Ford (dealership), NYC. Later in the day it was shown at a special event at the Essex House Hotel in NYC. I may not remember what I had for breakfast today, but I'll never forget GT #101, the mid-engined, Lola-based prototype with Ford-designed body and Weber-carbed 260-inch small-block V8, that would become the GT40. I was representing CARS Magazine, taking copious notes and photos as racing engineer and team manager John Wyer and Roy Lunn, Ford engineer, designer, and Godfather of the GT40, talked of Ford's coming GT revolution.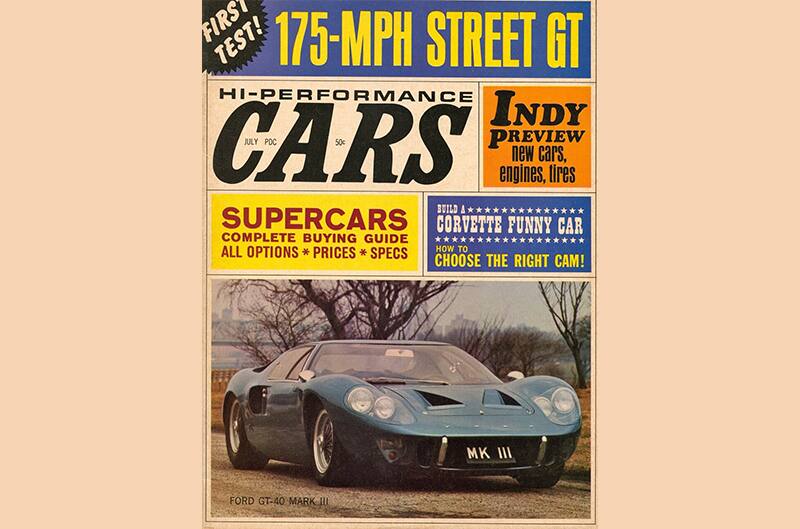 "Approximately three years later, after following every step of Ford's GT40 program and its first win at Le Mans, I rekindled my love affair. I spent a day driving America's first Supercar, the 175-mph GT40 Mark III variant in Manhattan and around NYC, for the July 1967 CARS magazine cover story. Powered by a Shelby GT350 289/306, it was the actual prototype (Ford Advanced Vehicles, Ltd. Chassis # ZP130/1) for Ford's Mark III program. Because of its eight-inch rear extension (for luggage), the Mark III was not as seductively proportioned as GT40 road model and racecars.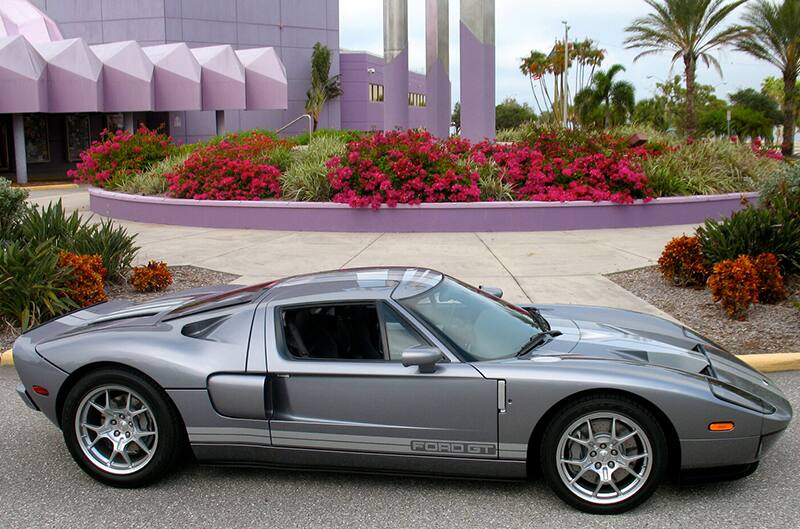 "Since rare road-model GT40s and Mark IIIs sell considerably north of 1 million dollars, a few years ago I decided to buy the next-best choice: an original, low-mile, no-stories, stock 2006 Ford GT. No car before or since channels the original GT40 that gave America its first win at Le Mans and broke Ferrari's grip on endurance sports car racing!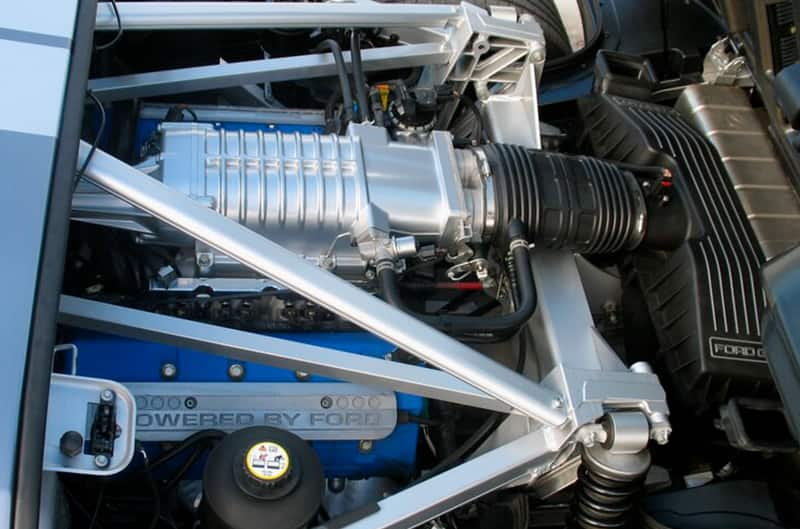 "To commemorate the 40th Anniversary of Ford's first of four consecutive (1966-1969) wins at Le Mans, the 2006 Ford GT was marketed in a limited-edition Tungsten Grey. It replaced Quick Silver on the Ford GT's color palette. A dual Quick Silver racing stripe can be added to the Tungsten Grey paint. Tungsten Grey (originally called Tungsten Silver) was developed for the 2004 North American International Auto Show Ford "Performance Trilogy" show cars display -- the Ford GT, the Shelby Cobra roadster concept and the new 2005 Mustang GT. Customer demand was so overwhelming that Tungsten Grey was added to the production palette and showcased as the 2006 "launch color" to commemorate the 40th anniversary of Ford's legendary 1-2-3 win at Le Mans in 1966.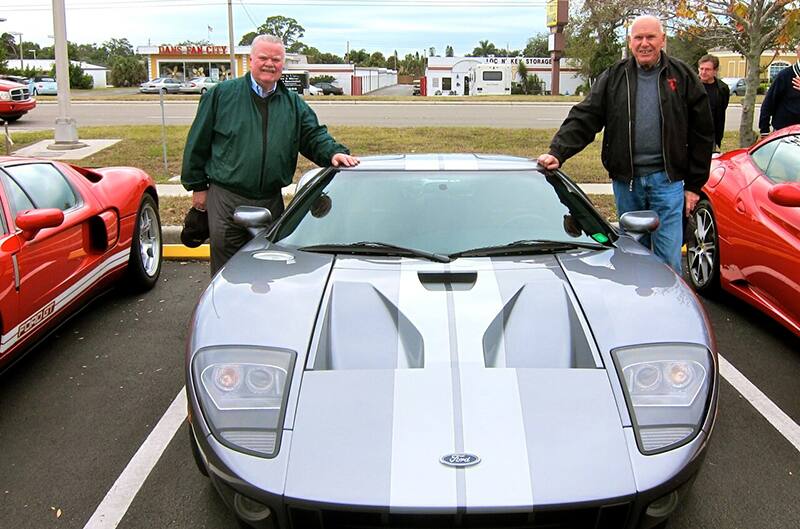 "That's the GT I wanted and bought, thanks to Shelby Smith at Elite Motors in Jonesboro, AR. He found me a one-owner, low-mile, original four-option (all options offered) Tungsten Grey GT. Powered by a hand-assembled, supercharged 550 horsepower 5.4-liter DOHC V8 mated to a Ricardo six-speed transaxle, the modern GT delivers more performance and real-world driving qualities than equivalent vintage models.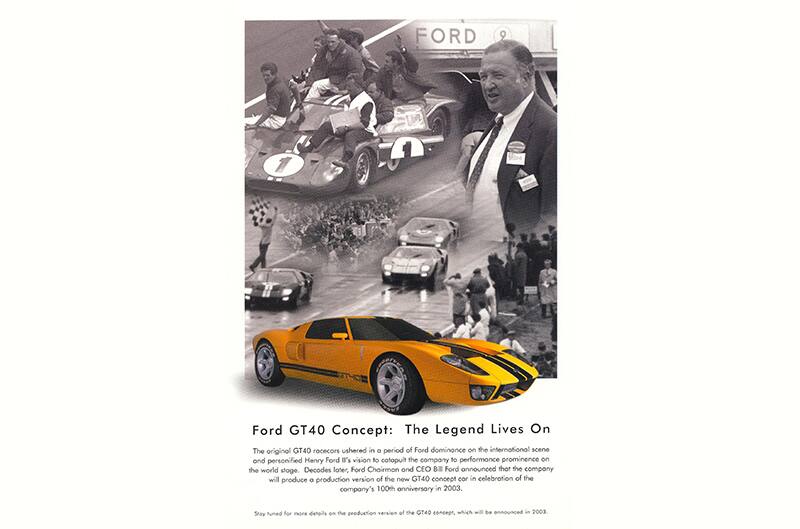 "Since becoming a GT owner I've learned that the rear view in the mirror never changes: It's always the supercharger! You also have to deal with the blind spots, of which there are many. And, the lack of a trunk (front compartment holds car cover and trickle charger), glove box and stowage areas that we tend to take for granted. No, there are no cup holders. Plus, it doesn't like to be driven until warmed up and that includes the Goodyear FI tires that, when cold, can behave like hockey pucks! All in all, it's a wonderful-driving, delightfully impractical car that I'd love to park in my living room when not driving. In the world of exotics and performance cars, Ford's GT is truly America's Supercar. Style-wise, I believe it ranks right up there with some of the world's most iconic automotive designs: Ferrari 250 SWC and 275 GTB, Jaguar E-Type, Mercedes-Benz Gullwing.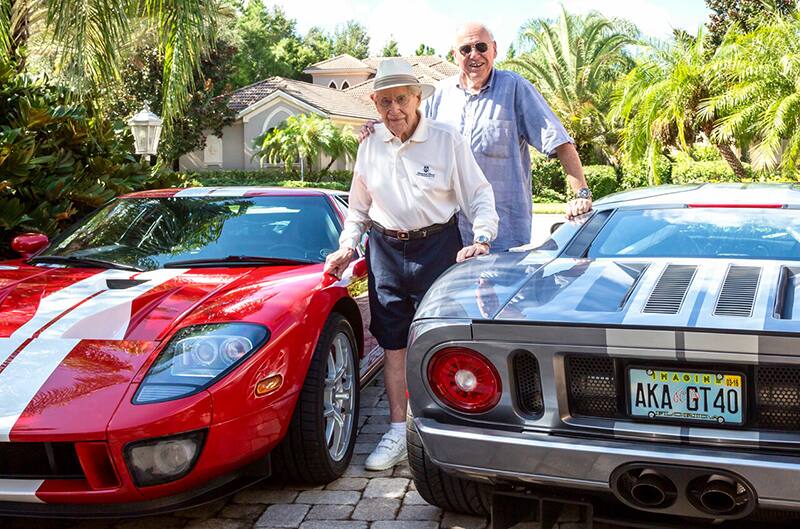 "Not long after acquiring my GT, I reunited with GT40 Godfather, Roy Lunn, long retired and living in Sarasota, FL. After meeting him in 1964 at the Ford GT racecar introduction, seeing him again at the Ford Dearborn Proving Ground when they were developing the Mark II 427 Prototype, and celebrating Ford's 1-2-3 win at Le Mans, Roy Lunn became one of my heroes. Roy and I became friends and I took him for his first ride in a Ford GT, going to lunch. Actually, it was the first time he had seen one in person. And, he marveled at it. We spent a lot of time together while I archived most of his papers and photos for a future book I'd like to write. Before he moved to California to be closer to his family, I produced and presented a nomination for his induction into the Automotive Hall of Fame, and he was inducted in 2016. He passed away in August 2017 at age 92."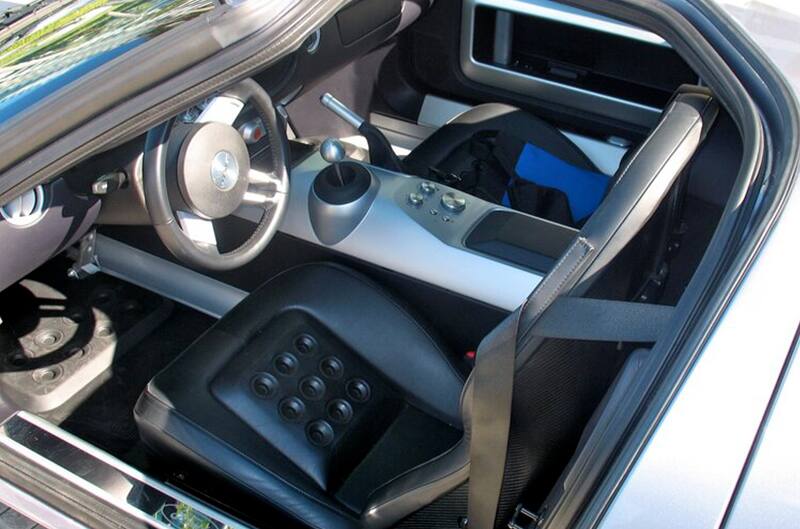 How YOU can Get In The Spotlight: For the past decade, one of the most popular features on FordPerformance.com and in our weekly Fast News e-newsletter continues to be "Ford Fan Spotlight," where readers can send in their own reasons why they're fans of Ford Motor Company and its vehicles. You know who they are: Ford "superfans;" grassroots Ford racers; unique Ford vehicle owners; loyal Ford enthusiasts; notable Ford club people; special Ford families; and/or any avid supporter of Ford, Ford vehicles, Ford motorsports or Ford Performance who deserves a little bit of special recognition.

All you need to do to get you, your car or candidate considered is to send in a brief description (200-500 words or less) and a few photos (in .jpeg format, preferably around 1 mb in size) with the owner's full name and hometown, please. Just tell us about the vehicle(s) and why you think Ford Performance should feature it (them) in the "Ford Fan Spotlight" for an upcoming installment of Fast News as well as for posting on FordPerformance.com. Then email it to: ClubHub@Ford.com with your contact info. Should you wish to send a video, you simply need to post it on www.YouTube.com (preferably 1-2 minutes long) and send in the link, along with a brief description, to that same ClubHub@Ford.com email address. Your submission allows us the rights to use your words and images (along with any edits) for editorial purposes; we'll choose one submission in random order each week to post online. We hope to see YOU and your Ford in our Spotlight soon!