Usually, when we hear from a young person taking ownership of the family's car, it's about a late-model daily driver. But in the case of 26-year-old Jessica Simcisko of Nazareth, Pennsylvania, this ride is a Ford family classic in the form of a 1963 Falcon sedan. After a two-year resto, Jessica explains in her note to us below why taking this little four-door six-banger to cars shows brings her so much joy: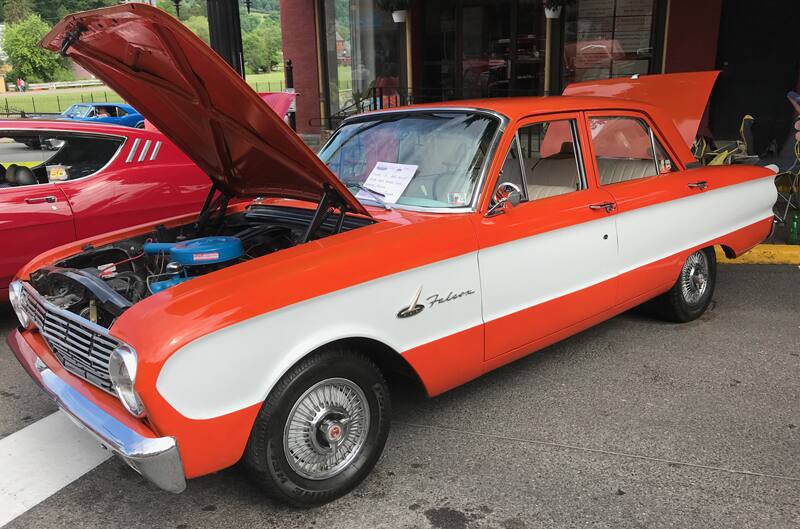 "Hello, Ford Performance! My name is Jessica Simcisko. I'm 26 years old and live in Nazareth, Pennsylvania. Please take a look at my family's two-tone 1963 Ford Falcon 4-door sedan, powered by a 144-cubic-inch inline six-cylinder engine.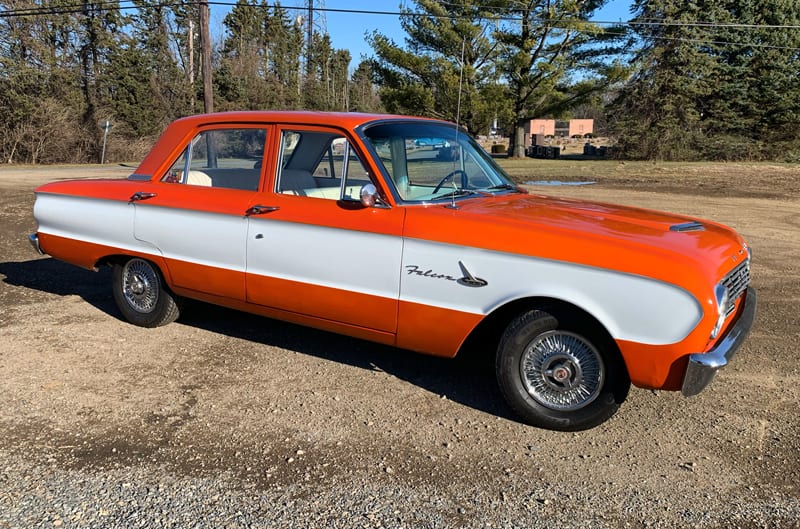 "My family originally bought the car in 2013 in my hometown of Snow Shoe, Pennsylvania, during my sophomore year of college. It was a Centralia Gold color, had barely any floor panels left, and was still in running condition! It took us just over two years to restore it, but we finished it in orange and white during my senior year of college and it lived in Kutztown, Pennsylvania, for a few months until going into hibernation.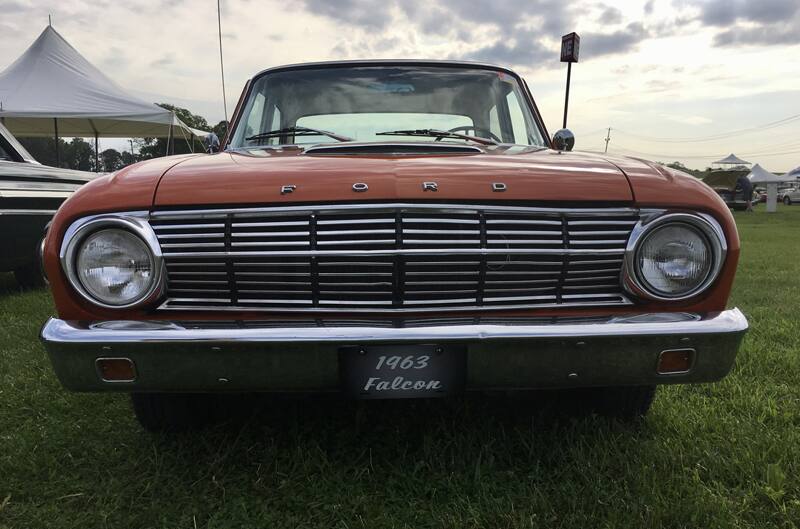 "Since then, it has made trips to Carlisle (Pennsylvania) for the Ford Nationals, and to many local shows in central Pennsylvania. It has won a few awards here and there, but the biggest reward has been seeing the faces of people light up when they see a four-door Falcon just like the ones that their parents or grandparents had owned when they were kids!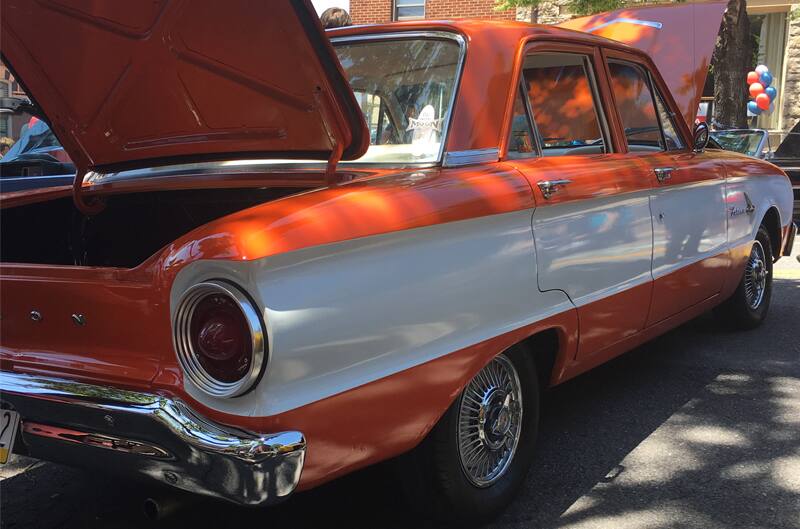 "Now, since finally buying a home and renting a garage, the car's new home is in Nazareth, Pennsylvania, where we are excited to show this car to more people than ever before!"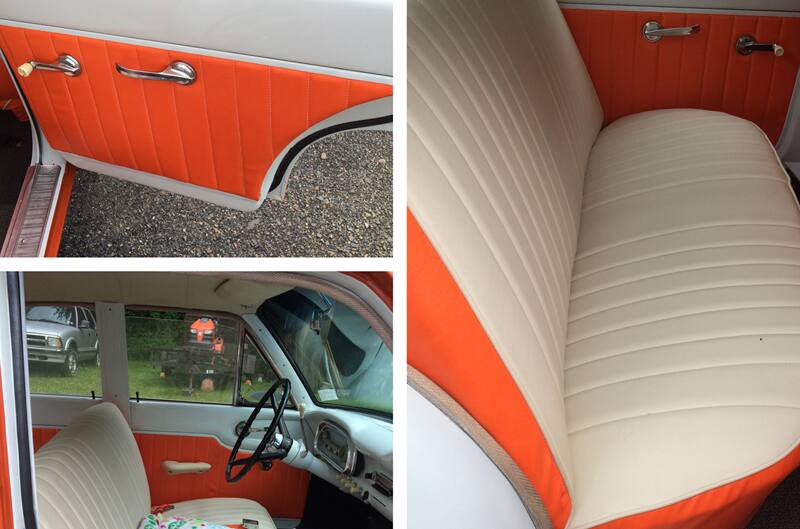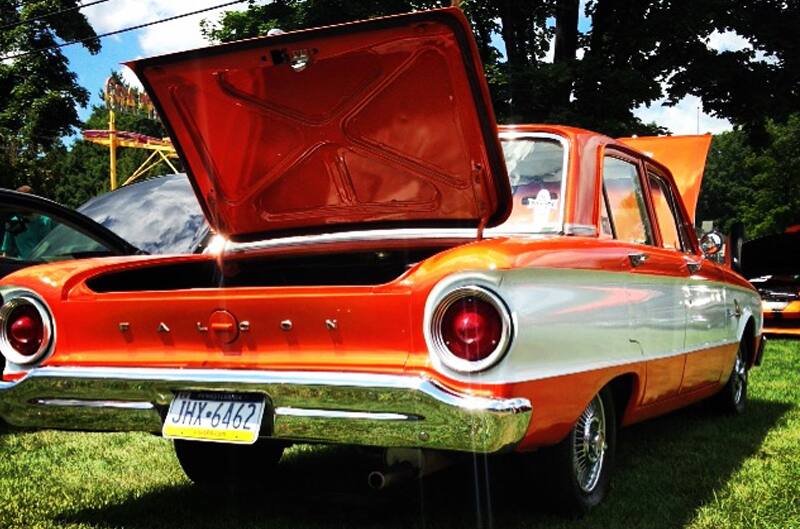 How YOU can Get In The Spotlight: For the past decade, one of the most popular features on FordPerformance.com and in our weekly Fast News e-newsletter continues to be "Ford Fan Spotlight," where readers can send in their own reasons why they're fans of Ford Motor Company and its vehicles. You know who they are: Ford "superfans;" grassroots Ford racers; unique Ford vehicle owners; loyal Ford enthusiasts; notable Ford club people; special Ford families; and/or any avid supporter of Ford, Ford vehicles, Ford motorsports or Ford Performance who deserves a little bit of special recognition.

All you need to do to get you, your car or candidate considered is to send in a brief description (200-500 words or less) and a few photos (in .jpeg format, preferably around 1 mb in size) with the owner's full name and hometown, please. Just tell us about the vehicle(s) and why you think Ford Performance should feature it (them) in the "Ford Fan Spotlight" for an upcoming installment of Fast News as well as for posting on FordPerformance.com. Then email it to: ClubHub@Ford.com with your contact info. Should you wish to send a video, you simply need to post it on www.YouTube.com (preferably 1-2 minutes long) and send in the link, along with a brief description, to that same ClubHub@Ford.com email address. Your submission allows us the rights to use your words and images (along with any edits) for editorial purposes; we'll choose one submission in random order each week to post online. We hope to see YOU and your Ford in our Spotlight soon!