If you happen to be one of the thousands of Blue Oval fans who fondly recall the infamous Ford Pinto or still follow it in the collector car hobby, then you likely know of the cool 1977-78 Pinto Cruising Wagon. And if you are one of the thousands of members of the Pinto Car Club of America www.fordpinto.com or have ever visited with various Pinto owners at the annual Carlisle Ford Nationals then you likely have met Bill Rainey, whose cars, knowledge and work in the Pinto collector world is purely praiseworthy. That's why we were saddened to hear that one of Bill's project Pintos, a 1978 Cruising Wagon, had recently met with misfortune on the road. To read what spelled the demise of this popular Pinto model, check out Bill's note and photos in this week's Fan Spotlight below:
"Hello, Ford Performance! Your visits with the Pinto faithful at the Carlisle Ford Nationals are always appreciated, and I recall your interest in our 1978 Pinto Cruising Wagon. So I just thought you should know that our well 'patinaed' Pinto Cruising Wagon was rear-ended and totaled this past week. I was alone in the car and uninjured.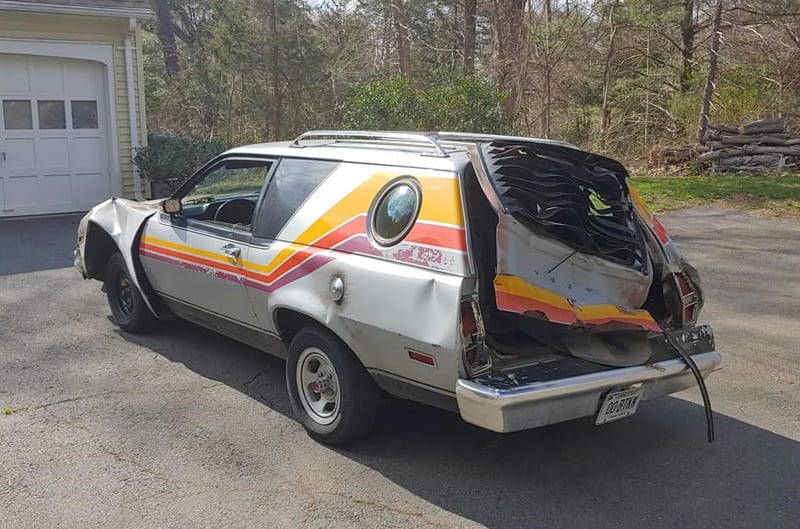 "It turns out that a kid was texting while driving his '80's-era 1-ton diesel dually and hit me when I was making a right turn at a light. The impact broke my seat and I lost control of the car, putting me into the guardrail. Photos do not fully show how bad the car is bent, twisted and literally split open. We never got the Cruising Wagon into the kind of shape we wanted, so I guess of all our classics, if it had to happen to one of them, we are glad it was this one.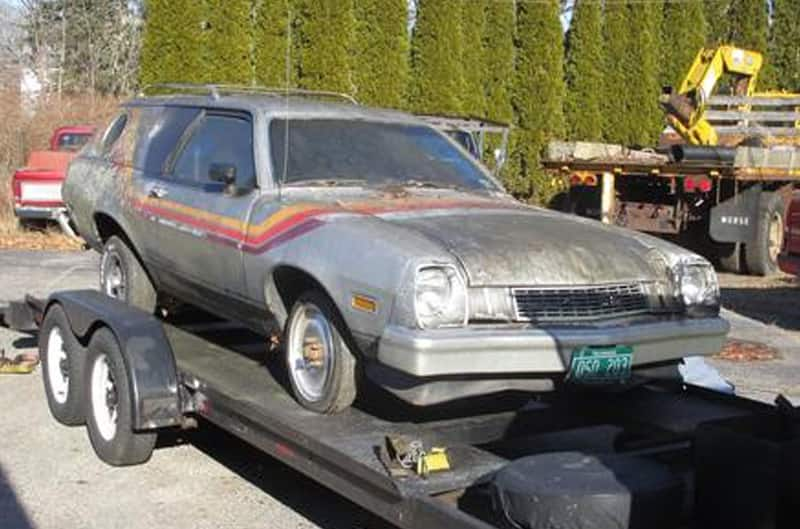 "I've included some photos of the accident scene, as well as some that were taken back in December of 2015 when we found it sitting in a field before buying it. We loaded it up, cleaned it off and brought it home to eventually get it roadworthy. I've also sent you a shot that was taken at the Downtown Carlisle Cruise in 2016, parked behind Mike Hand's awesome '72 Mustang Sprint. We hope that there will eventually be a Carlisle Ford Nationals this year, and that Ford Performance will be there!"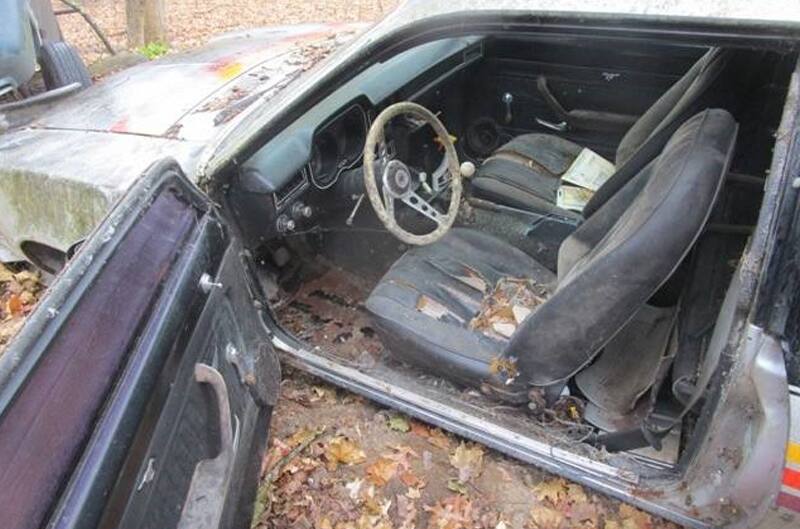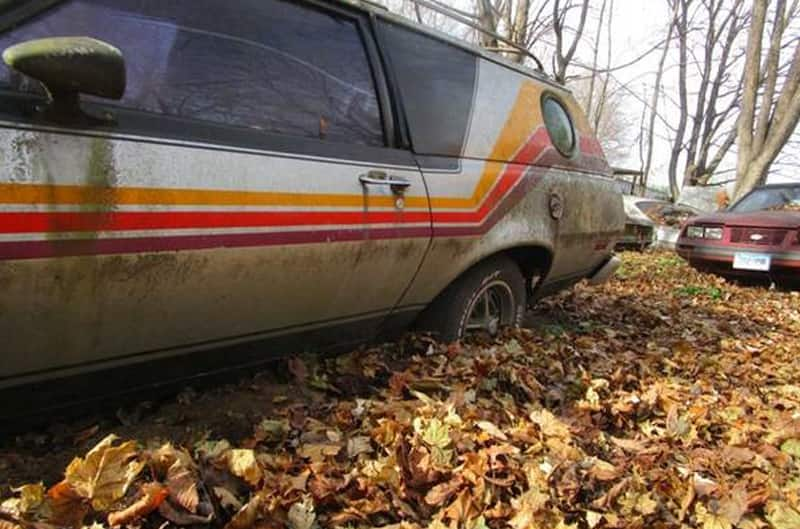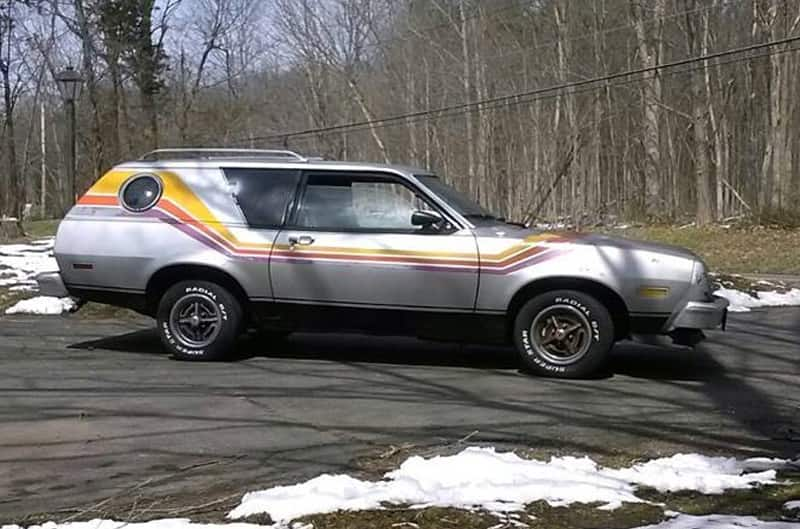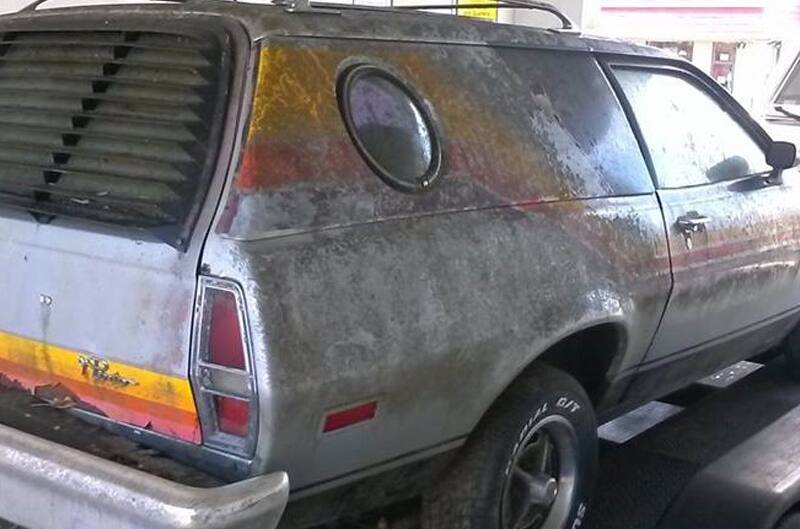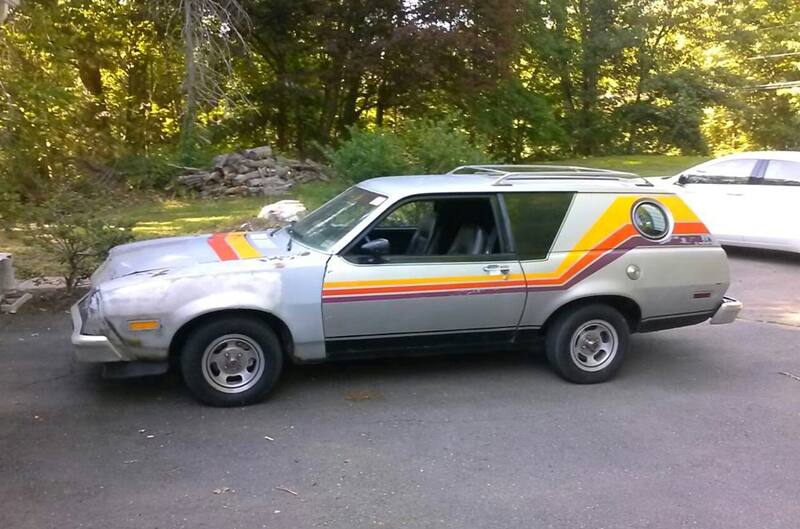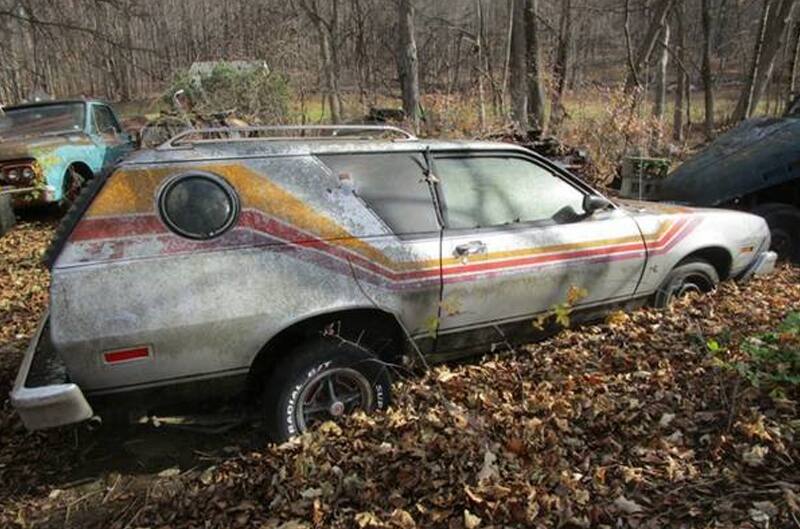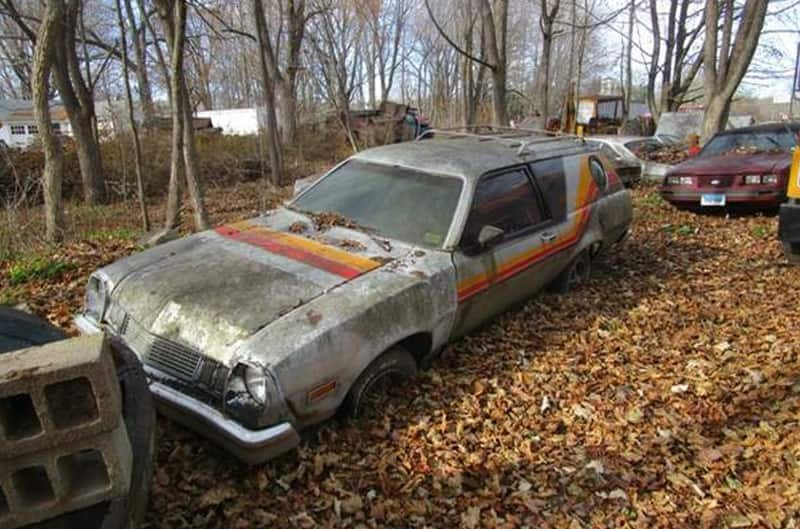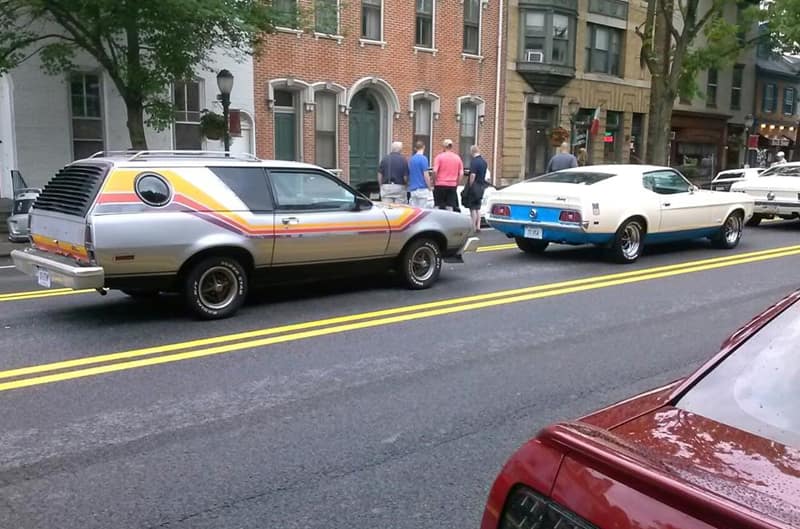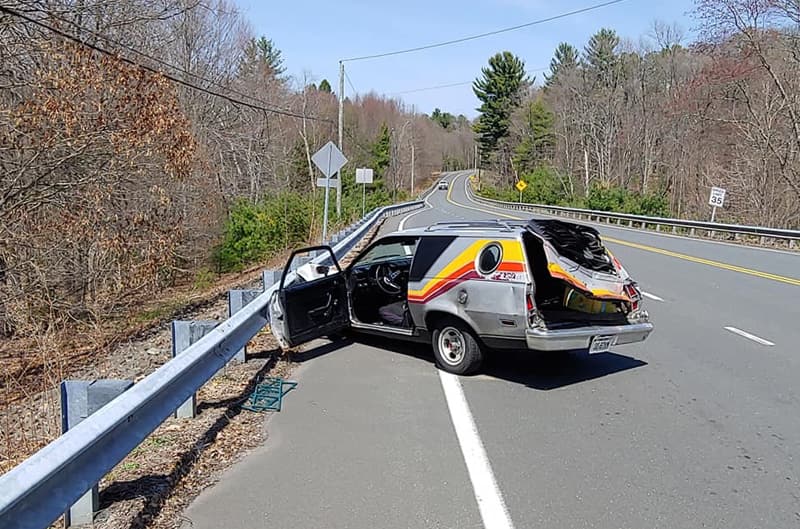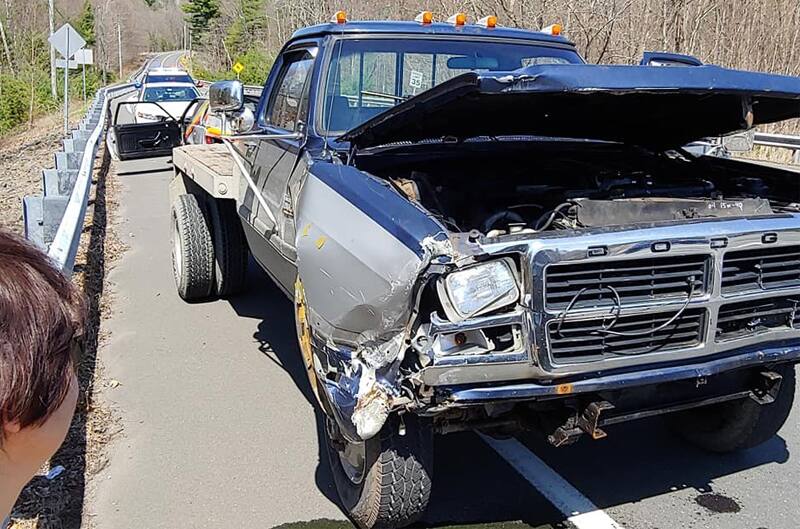 How YOU can Get In The Spotlight: For the past decade, one of the most popular features on FordPerformance.com and in our weekly Fast News e-newsletter continues to be "Ford Fan Spotlight," where readers can send in their own reasons why they're fans of Ford Motor Company and its vehicles. You know who they are: Ford "superfans;" grassroots Ford racers; unique Ford vehicle owners; loyal Ford enthusiasts; notable Ford club people; special Ford families; and/or any avid supporter of Ford, Ford vehicles, Ford motorsports or Ford Performance who deserves a little bit of special recognition.

All you need to do to get you, your car or candidate considered is to send in a brief description (200-500 words or less) and a few photos (in .jpeg format, preferably around 1 mb in size) with the owner's full name and hometown, please. Just tell us about the vehicle(s) and why you think Ford Performance should feature it (them) in the "Ford Fan Spotlight" for an upcoming installment of Fast News as well as for posting on FordPerformance.com. Then email it to: ClubHub@Ford.com with your contact info. Should you wish to send a video, you simply need to post it on www.YouTube.com (preferably 1-2 minutes long) and send in the link, along with a brief description, to that same ClubHub@Ford.com email address. We'll choose one submission each week. We hope to see YOU and your Ford in our Spotlight soon!