The best thing about seeing a classic or collectible Ford vehicle out on the road or at car shows isn't just being able to witness a piece of Ford product history. It's more the chance to hear the owner story behind that Ford that makes these old Blue Oval rides so very interesting. That's certainly the case with Pam Coleman, whose 1964 Ford F-100 pickup carries with it a family story that dates all the way back to her birth! Check out the email to us below to find out:
"Hello Ford Performance! My name is Robert Farley, and I think my girl Pam Coleman deserves to be featured in your Fan Spotlight. You see, Pam comes from a Ford family. Her dad raced 1940's-era Ford Flathead V-8 stock cars. She grew up with plenty of Ford memories.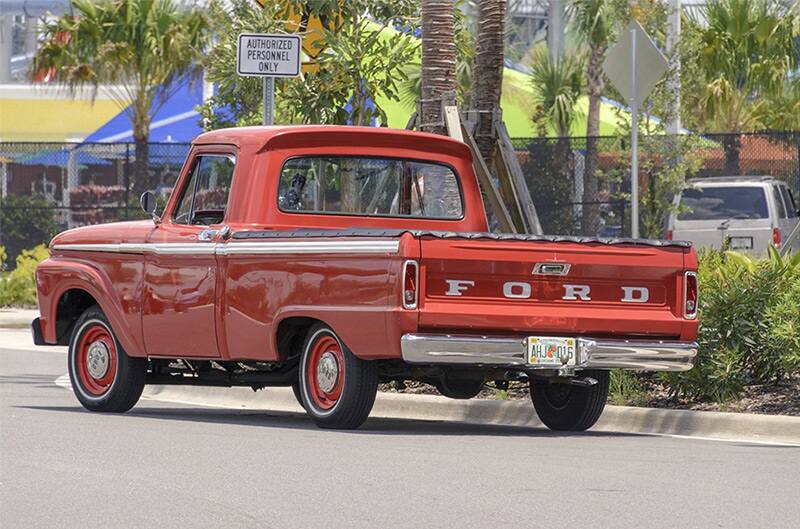 "The 1964 Ford F-100 pickup you see in the pictures has been in the family since back in 1965, when her dad bought it as a wreck and rebuilt it in his body shop. Here's the cool thing: Pam was bought home from the hospital in 1968 as a newborn baby in that same truck.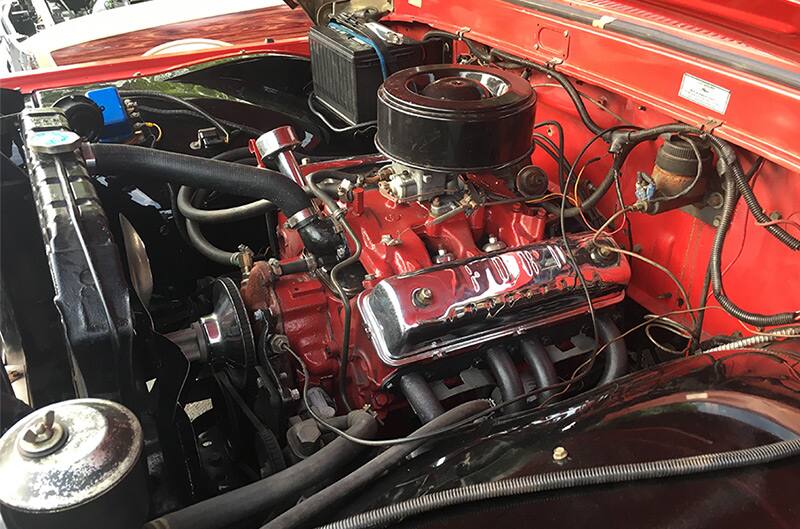 Today, Pam loves to keep the truck exactly as she remembers it, playing such a familiar role in her family for her now 50-plus years. We regularly take her truck to car shows, and every event we bring it to brings an all-new adventure for us.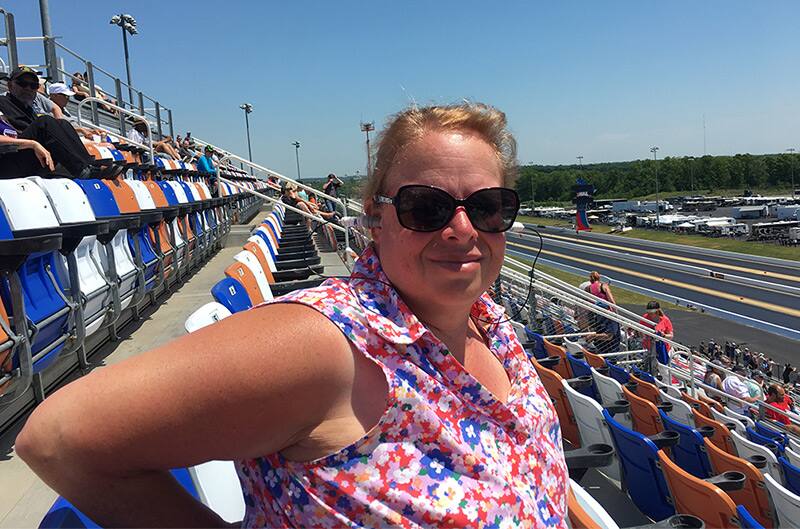 "I personally just love driving her truck (when she lets me) as I, too, am a '64 model. But when it comes to Fords and Ford trucks, we love them all. I hope you feature Pam and her F-100!"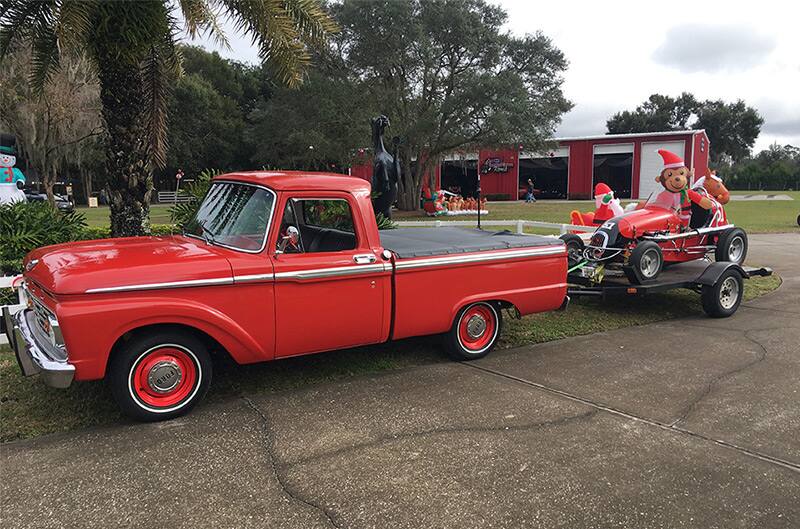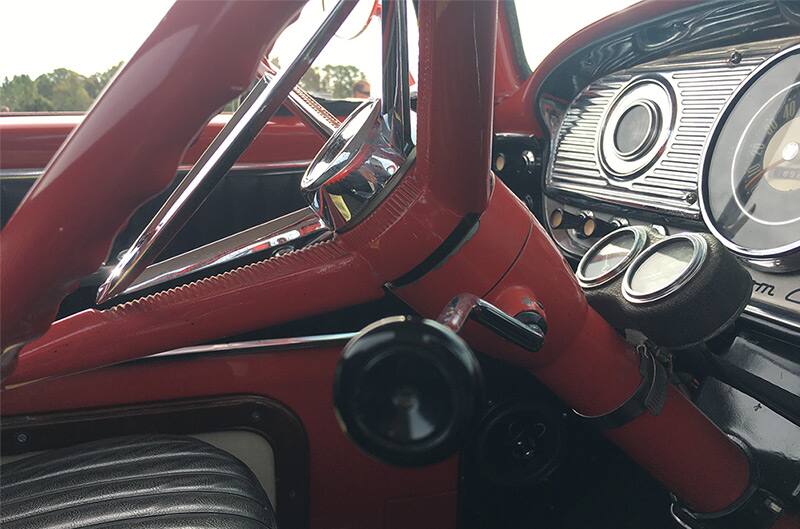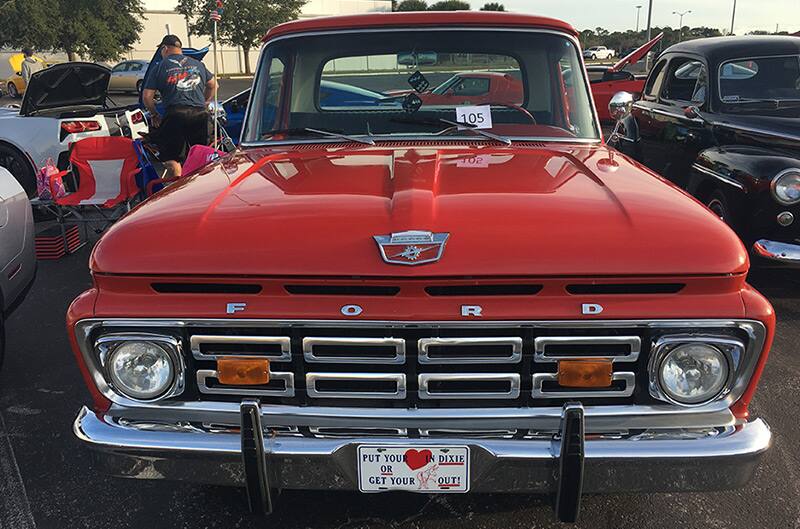 How YOU can Get In The Spotlight: For the past decade, one of the most popular features on FordPerformance.com and in our weekly Fast News e-newsletter continues to be "Ford Fan Spotlight," where readers can send in their own reasons why they're fans of Ford Motor Company and its vehicles. You know who they are: Ford "superfans;" grassroots Ford racers; unique Ford vehicle owners; loyal Ford enthusiasts; notable Ford club people; special Ford families; and/or any avid supporter of Ford, Ford vehicles, Ford motorsports or Ford Performance who deserves a little bit of special recognition.

All you need to do to get you, your car or candidate considered is to send in a brief description (200-500 words or less) and a few photos (in .jpeg format, preferably around 1 mb in size) with the owner's full name and hometown, please. Just tell us about the vehicle(s) and why you think Ford Performance should feature it (them) in the "Ford Fan Spotlight" for an upcoming installment of Fast News as well as for posting on FordPerformance.com. Then email it to: ClubHub@Ford.com with your contact info. Should you wish to send a video, you simply need to post it on www.YouTube.com (preferably 1-2 minutes long) and send in the link, along with a brief description, to that same ClubHub@Ford.com email address. We'll choose one submission each week. We hope to see YOU and your Ford in our Spotlight soon!