We love to get owner stories of Ford passion being handed down from fathers to sons (and daughters), and it's even better if that passion leads to a long list of Ford vehicle ownership. While that's precisely the kind of story we got in from Marc Covington of Texas, this 75-year old true-blue "Ford Man" upped the ante beyond owning some 24 Fords over the years. For Covington, it's not just the quantity, but the quality of his Fords, that makes his story special, and well-worthy of being featured in this week's Fan Spotlight:
"Hello Ford Performance! My name is Marc Covington. I'm 75 years old and began driving in 1959. My father was a Ford man, and I've followed in his footsteps. Although he wasn't mechanically inclined and never cared much for "performance cars," he always (with one slight exception) owned Ford cars. I also have owned only Ford products . . . as of this date, I've had 24 different Fords, one Lincoln and one Mercury.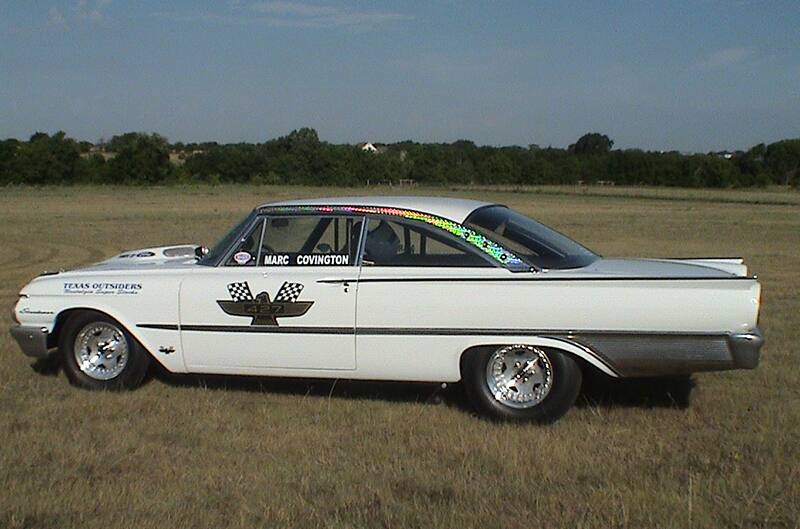 "I bought my first Ford, a 1948 two-door Deluxe, back in 1962. My first brand-new Ford was a 1966 Fairlane GT that I ordered with no options except the four-speed tranny and an AM radio. Of all the Fords I've owned in the past 57 years, that car is one I would really like to have back -- and I've owned some special Fords!

"Consider these: A 1966 R-code Fairlane 500 (one of just 57) with only 138 miles on it when I bought it in 1979. And a 1969 Mustang Sportsroof with a 428 Cobra Jet – and those are just a couple. A couple others that are special (probably only to me) are a 1972 Maverick (that I drag-raced after installing a Boss 302 V-8 and a four-speed stick), and a 1989 supercharged V-6 Thunderbird SC. (Both of them I bought new). Unfortunately, the only pictures I have of these cars are small Polaroids that don't meet the minimum resolution that you call for to be considered for being featured in the Fan Spotlight.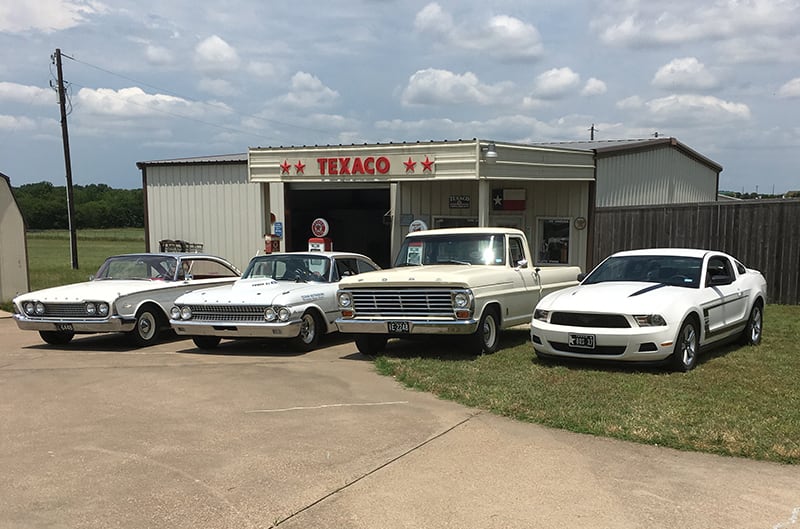 "I began drag racing with a 1957 Ford in 1964, and then progressed with my '66 Fairlane GT, that Boss-302-powered 72 Maverick (currently owned by my oldest son but now with a 363 cubic-inch small-block that he built), the '66 R-code Fairlane, plus a '61 Falcon Ranchero with a Boss 302, among others. My last race car was my '61 Starliner with a 483-cube aluminum-block FE and a Jerico 4-speed.
"My current Fords are featured in the photos that I've sent along to you. They include the 1960 Starliner with a 428CJ dressed as a 406 6-barrel with a 5-speed Tremec TKO; my 1961 Starliner 428CJ with a 5-speed Keisler SS700 tranny; a 1968 short-bed F-100 with a 352 V-8 and C6 automatic; and my 2012 Mustang V-6 with a 6-speed automatic. I built both of the 428 engines in the Starliners, as I first learned engine-building back in the '60's.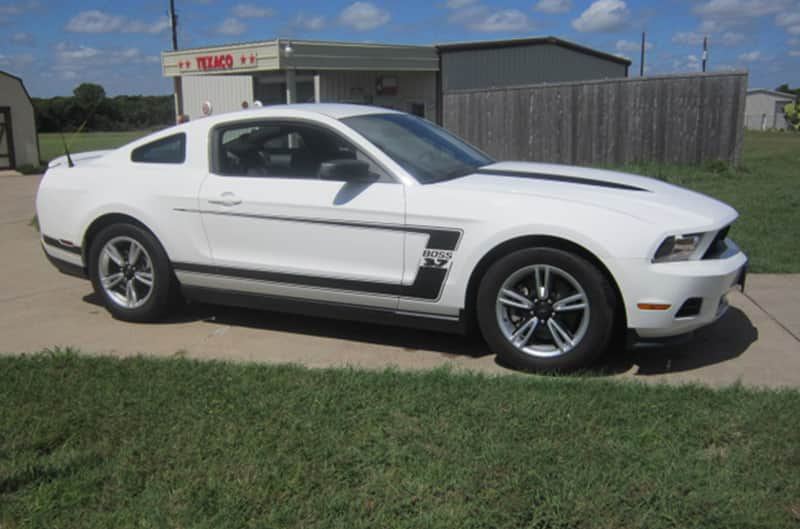 "As I said, I've always owned ONLY Fords -- and I will continue to do so as long as I'm able to drive. Enjoy!"

How YOU can Get In The Spotlight: For the past decade, one of the most popular features on FordPerformance.com and in our weekly Fast News e-newsletter continues to be "Ford Fan Spotlight," where readers can send in their own reasons why they're fans of Ford Motor Company and its vehicles. You know who they are: Ford "superfans;" grassroots Ford racers; unique Ford vehicle owners; loyal Ford enthusiasts; notable Ford club people; special Ford families; and/or any avid supporter of Ford, Ford vehicles, Ford motorsports or Ford Performance who deserves a little bit of special recognition.

All you need to do to get you, your car or candidate considered is to send in a brief description (200-500 words or less) and a few photos (in .jpeg format, preferably around 1 mb in size) with the owner's full name and hometown, please. Just tell us about the vehicle(s) and why you think Ford Performance should feature it (them) in the "Ford Fan Spotlight" for an upcoming installment of Fast News as well as for posting on FordPerformance.com. Then email it to: ClubHub@Ford.com with your contact info. Should you wish to send a video, you simply need to post it on www.YouTube.com (preferably 1-2 minutes long) and send in the link, along with a brief description, to that same ClubHub@Ford.com email address. We'll choose one submission each week. We hope to see YOU and your Ford in our Spotlight soon!