We've long run stories of some Ford 427 big-blocks living under the hoods of early Mustangs, but this one doesn't claim to have the never-seen "W Code" stamped on any VIN plate. In fact, Ford mechanic John Lazzaro knows his 1969 Shelby GT500 came from the factory with a 428 SCJ. He even knows that the 427 side-oiler that he found under his GT500's hood was installed by none other than Bill Kolb Jr. at legendary New York Shelby dealer Gotham Ford. But that's where the information trail ends. Rumor has it that Ford had raced this Shelby, but Lazzaro can't find evidence to back up the claim. Read his story below, and if you can help solve the mystery, send what you know to ClubHub@Ford.com and we'll pass it along to John:
"Hello Ford Performance! My name is John Lazzaro, and I need your help. About a year ago I found a 1969 Shelby GT500 Mustang. It's documented as an SCJ car with a 3.91 rear and a rad-support oil cooler. I knew that the 428 SCJ motor was no longer with it, but I bought the car anyway.
"It turns out that the Shelby has a 427 Side-Oiler in it – a '68 Side-Oiler. When I bought the car, the guy who sold it to me told me that the 427 swap was done at Gotham Ford by Bill Kolb Jr. The story goes that Kolb sold the car new -- and apparently raced the car. I can vouch it has a 427 Side-Oiler, but I'm not sure where they got this engine from; the engine casting number is C8AE-A.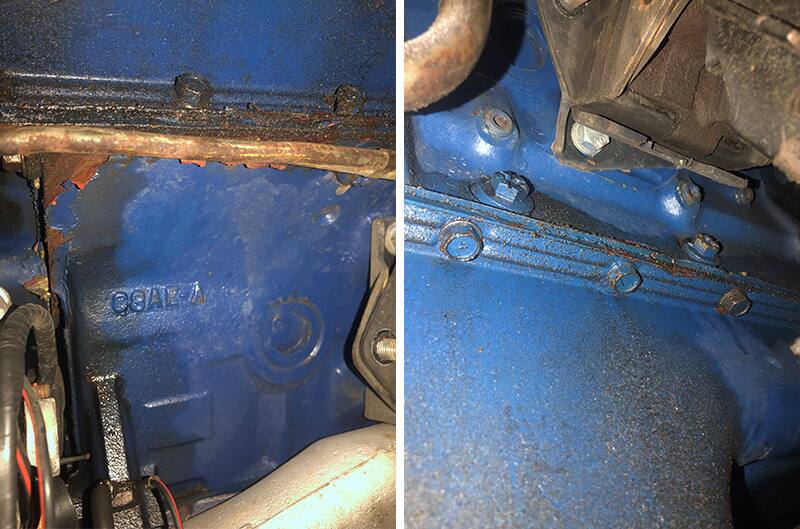 "At this point the car is alive and well living in my garage. Mustang Monthly recently did a story on the car, but I'm still looking for information about it that may be out there. I'm especially trying to find information about the speculation that Ford had once raced this Shelby Mustang.

"I am no stranger to Mustangs, and I do work for Ford as a mechanic. I just know that this 427 engine was not put in this car recently; I can't even find a '68 Side-Oiler for sale anywhere. Perhaps some of your readers can shed some light on this? Let me know – and thanks!"

How YOU can Get In The Spotlight: For the past decade, one of the most popular features on FordPerformance.com and in our weekly Fast News e-newsletter continues to be "Ford Fan Spotlight," where readers can send in their own reasons why they're fans of Ford Motor Company and its vehicles. You know who they are: Ford "superfans;" grassroots Ford racers; unique Ford vehicle owners; loyal Ford enthusiasts; notable Ford club people; special Ford families; and/or any avid supporter of Ford, Ford vehicles, Ford motorsports or Ford Performance who deserves a little bit of special recognition.

All you need to do to get you, your car or candidate considered is to send in a brief description (200-500 words or less) and a few photos (in .jpeg format, preferably around 1 mb in size) with the owner's full name and hometown, please. Just tell us about the vehicle(s) and why you think Ford Performance should feature it (them) in the "Ford Fan Spotlight" for an upcoming installment of Fast News as well as for posting on FordPerformance.com. Then email it to: ClubHub@Ford.com with your contact info. Should you wish to send a video, you simply need to post it on www.YouTube.com (preferably 1-2 minutes long) and send in the link, along with a brief description, to that same ClubHub@Ford.com email address. We'll choose one submission each week. We hope to see YOU and your Ford in our Spotlight soon!