When we got an email from retired Ford Performance employee Mark Russell telling us that he bought a low-mileage Anniversary Edition 2015 Mustang and wanted us to help him get an author autograph for his just-purchased book, "Mustang 2015: The New Generation," we said sure. All he'd need to do is to meet us at a local event or meeting held by the Mustang Owners Club of SouthEastern Michigan (MOCSEM) and we'd make it happen. So Mark joined the club, signed up for the next club event, attended the club's monthly meeting and got his autograph. We're sharing his Mustang story below and featuring him in our Spotlight simply to prove yet again that membership in a Mustang club and staying connected to Ford has its rewards!

"Thanks for asking for my story. I bought my sixth Mustang late this past summer; a 2015 Limited Edition GT (It was vehicle # 061 of 1964 made). I was at the Ford dealership trading in a leased vehicle and saw this Wimbledon White Mustang GT sitting on the new-car showroom floor. When I discovered it had only 880 miles on it, I fell in love with it!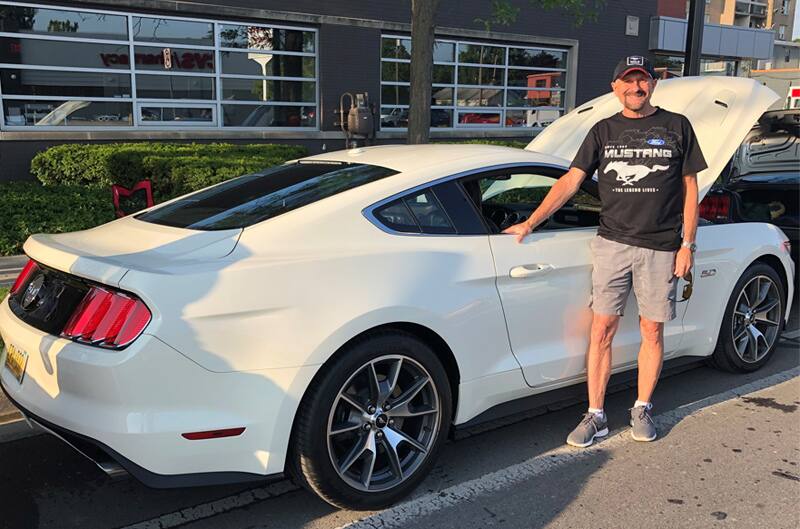 "There wasn't a sign of wear or rust anywhere on the vehicle. The sales manager explained to me that it was driven by a Ford executive since new but was mostly garaged while he had owned it. When I got home, I could not stop thinking about it. Understand that I was not even thinking about buying a third vehicle at the time, especially a Mustang GT!

"I called my salesman the next day and told him I wanted to purchase the Mustang and asked if he could hold it for me. He allowed me to put a 'hold' on the vehicle for three days – without a deposit -- while I got the finances and paperwork together. (I found out later that two other people had put a deposit on it and wanted to purchase it, if I backed out.) I didn't sleep much the night before I was scheduled to pick it up, because I was afraid someone else was going to over bid me or perhaps talk the sales manager into pulling the deal away from me.

"When I showed up the next day, there it was -- sitting outside just waiting for me to take a test drive. I wish my wife and taken a video of me when I first pulled out onto the main road to take it for a spin. It was one of the most exhilarating drives of my lifetime; knowing that I would soon be driving this awesome vehicle home!

"So, as I mentioned, this was the sixth Mustang I have owned. I had two '65 Mustangs, one of them Wimbledon White and the other a red one that my dad brought home and surprised me with as a gift. After dinner, he told me to go out in the garage and get something for him, and there was the bright red Mustang sitting there!

"There were others after that; my '67 Mustang, a brand-new gold Mustang Mach 1, which was the first car I ever ordered; my next was a 2012 V-6 in Grabber Blue. I was able to follow that car being built through the trim line at FRAP (Flat Rock Assembly Plant). That was another highlight in all my days of purchasing vehicles. When I told several of the line workers that the vehicle they were working on was mine, they thanked me for buying it and some of them even took extra care installing their particular parts on my vehicle. When I got to the very end of the line, I couldn't believe it when the line worker asked me if I wanted to jump in and start my car. It took about 8 seconds to turn over, but when It did -- what an awesome sound it made!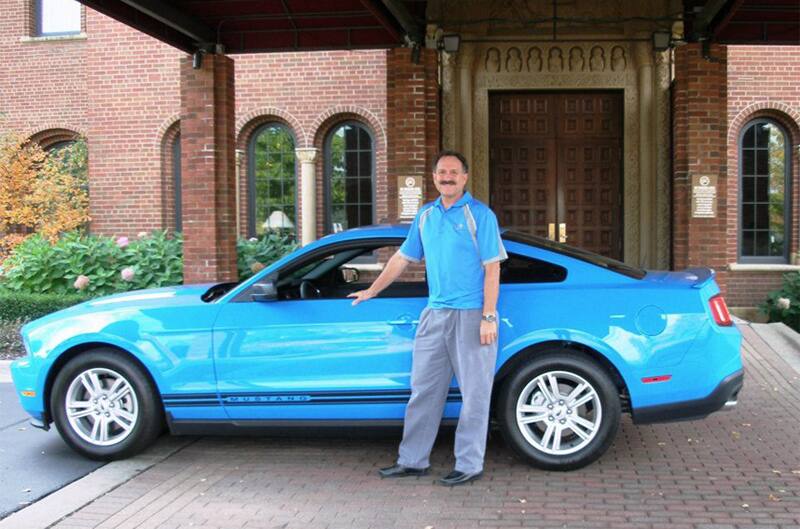 "I am a third-generation Ford employee. I retired from Ford Performance recently and I can honestly say that in my 42-year automotive career, that last was the most satisfying job I ever had at Ford. I was able to work on and drive the Mustang Shelby GT350's we developed. It was exciting seeing that vehicle's design come together in the short time with which we had to work.
I plan to keep the miles low on my special '15 Mustang GT. I also plan to keep it until I am not able to drive anymore. And even when that time comes, I am probably going to fight to keep my keys from anyone that tries to take them away."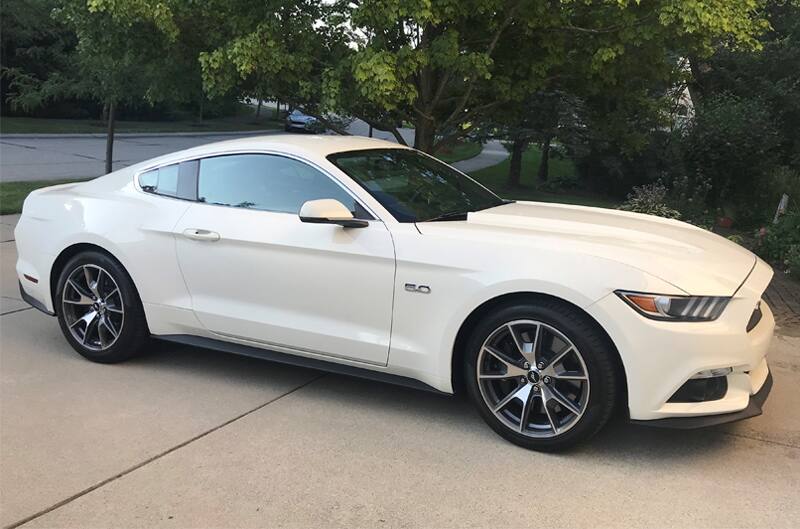 How YOU can Get In The Spotlight: For the past decade, one of the most popular features on FordPerformance.com and in our weekly Fast News e-newsletter continues to be "Ford Fan Spotlight," where readers can send in their own reasons why they're fans of Ford Motor Company and its vehicles. You know who they are: Ford "superfans;" grassroots Ford racers; unique Ford vehicle owners; loyal Ford enthusiasts; notable Ford club people; special Ford families; and/or any avid supporter of Ford, Ford vehicles, Ford motorsports or Ford Performance who deserves a little bit of special recognition.

All you need to do to get you, your car or candidate considered is to send in a brief description (200-500 words or less) and a few photos (in .jpeg format, preferably around 1 mb in size) with the owner's full name and hometown, please. Just tell us about the vehicle(s) and why you think Ford Performance should feature it (them) in the "Ford Fan Spotlight" for an upcoming installment of Fast News as well as for posting on FordPerformance.com. Then email it to: ClubHub@Ford.com with your contact info. Should you wish to send a video, you simply need to post it on www.YouTube.com (preferably 1-2 minutes long) and send in the link, along with a brief description, to that same ClubHub@Ford.com email address. We'll choose one submission each week. We hope to see YOU and your Ford in our Spotlight soon!