Doctor Roger Jou is a psychiatrist and faculty member at Yale University whose biggest life passions are American muscle cars and serving the autism community. Over Independence Day weekend this past summer, Dr. Jou asked Ford Performance to share a picture he posted on Facebook of his red, white and blue 2017 Shelby GT350R with a vanity plate that reads "SPECTRM" -- in reference to the community to whom he has dedicated his career: children, adolescents and adults on the autism spectrum. We not only shared his social media post, but we also asked that he share his story with you in our Ford Fan Spotlight below:

"Hello Ford Performance. My name is Dr. Roger Jou. I've loved cars since I was a kid, but never thought it would be anything more than just a hobby. I learned how to work a manual transmission in high school and have been rowing my own gears since then. It was hard to see car companies discontinuing manual transmissions on their performance cars; Ford is one of the few remaining.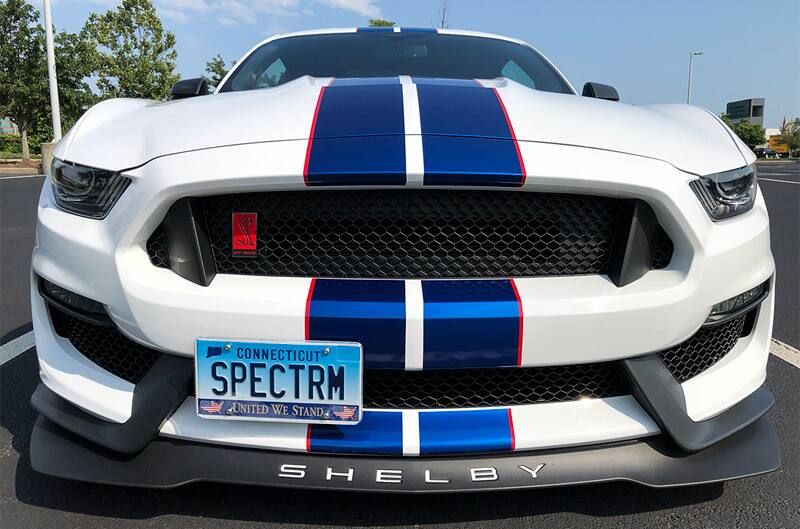 "Two decades later, I have little time for hobbies; I'm a physician who specializes in helping people on the autism spectrum. Thankfully, this all started to change when I founded a social recreation program called Project CASY (Community Autism Socials at Yale, www.meetup.com/ProjectCASY/). This is a free program at Yale University (New Haven, Connecticut) that offers a wide variety of events and activities for children, adolescents and adults on the autism spectrum. Over time, the program grew into a large community -- many of whom share my penchant for cars. That's when we had our first car show for autism awareness and acceptance.


"The 2017 Shelby GT350R you see here was the star of the show -- celebrated as a true driver's car, which is quite rare in this day of heavy computerization and automation. Last summer I found this beauty online in Virginia with just 500 miles on the odometer. Driving it back to Connecticut was blissful -- having full control of its flat-plane crank, naturally-aspirated V-8 with an 8,250 RPM redline, and a TREMEC 6-speed manual transmission with no skip shift. It's even got a traditional hand brake, and the car actually drifts backwards on a hill if you want it to!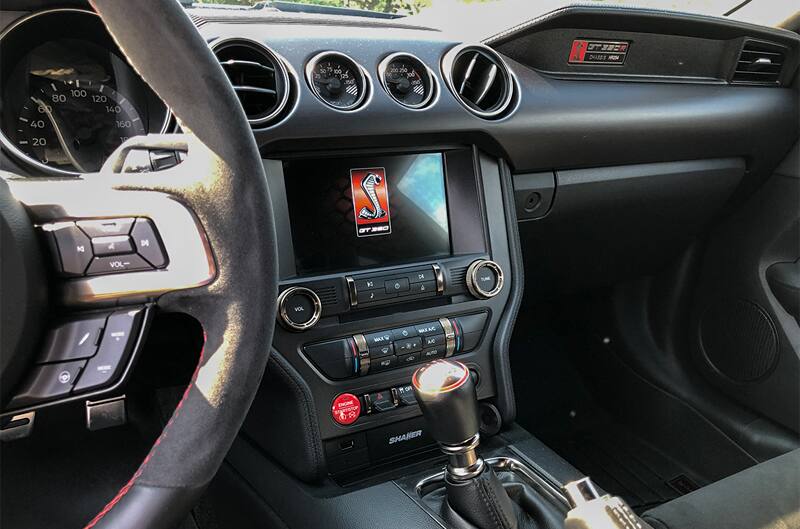 "The close proximity of Autistic Pride Day (June 18) and Independence Day inspired pairing the red-white-blue GT350R to the special plate, United We Stand. The lettering on my plate -- "SPECTRM" -- refers to the community to whom I have dedicated my career: children, adolescents and adults on the autism spectrum. I'm pleased that the Shelby GT350R represents much more than just a hobby – and that makes for the ultimate Ford ownership experience!"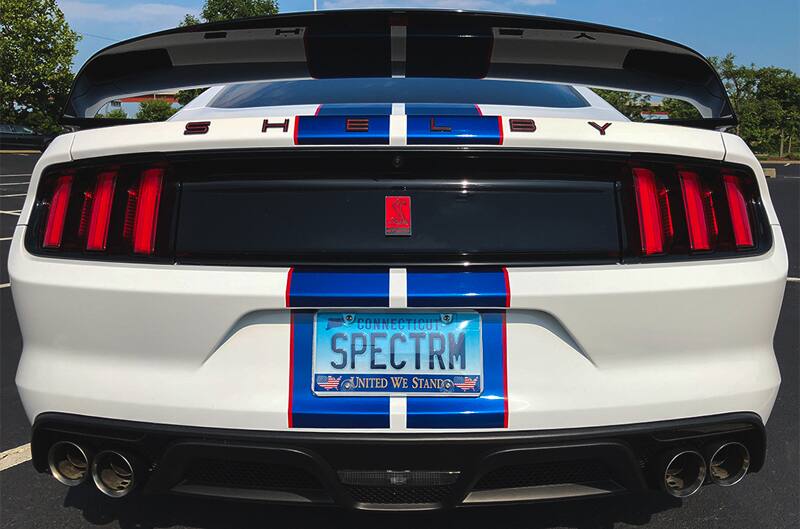 How YOU can Get In The Spotlight: For the past decade, one of the most popular features on FordPerformance.com and in our weekly Fast News e-newsletter continues to be "Ford Fan Spotlight," where readers can send in their own reasons why they're fans of Ford Motor Company and its vehicles. You know who they are: Ford "superfans;" grassroots Ford racers; unique Ford vehicle owners; loyal Ford enthusiasts; notable Ford club people; special Ford families; and/or any avid supporter of Ford, Ford vehicles, Ford motorsports or Ford Performance who deserves a little bit of special recognition.

All you need to do to get you, your car or candidate considered is to send in a brief description (200-500 words or less) and a few photos (in .jpeg format, preferably around 1 mb in size) with the owner's full name and hometown, please. Just tell us about the vehicle(s) and why you think Ford Performance should feature it (them) in the "Ford Fan Spotlight" for an upcoming installment of Fast News as well as for posting on FordPerformance.com. Then email it to: ClubHub@Ford.com with your contact info. Should you wish to send a video, you simply need to post it on www.YouTube.com (preferably 1-2 minutes long) and send in the link, along with a brief description, to that same ClubHub@Ford.com email address. We'll choose one submission each week. We hope to see YOU and your Ford in our Spotlight soon!