If you have been an active member in the Mustang Club of America or Team Shelby, then you likely know of Tim Stieve. That's not only because Stieve has served in leadership positions in both clubs, but also because you'll see him at almost every major event these organizations host each year – including the various track days. So how does someone get so heavily involved in the Ford car hobby? Seeing his 2019 Shelby GT350R Mustang at the Mohawk Track Experience during Woodward Dream Cruise week should offer one clue, but the other notable thing he "owns" is his "Ford Fanboy" label, which he proudly explains below: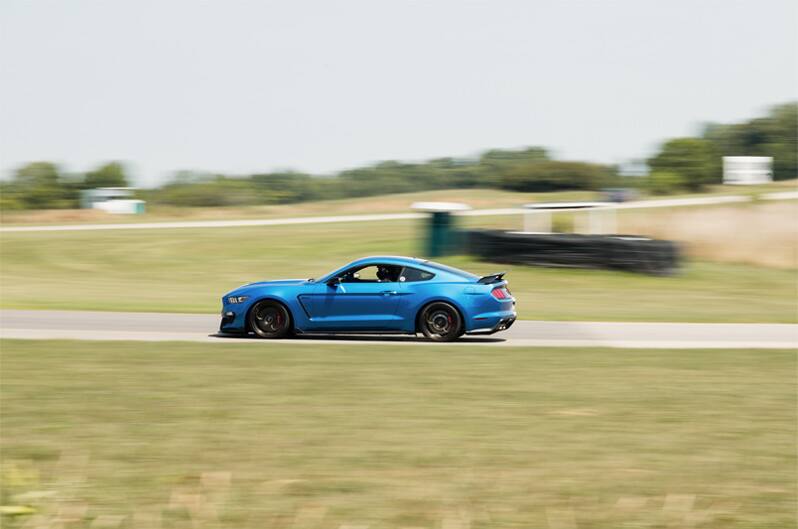 "As a young boy, I remember a time when everyone on the block was all excited about a new car from Ford. That car was of course, the Mustang. At that age, I was not sure what it was all about until 1969. That was the year I met my best friend, and he introduced me to the Boss 302. Little did he know at the time that it would start my lifelong addiction with Ford Motor Company and its cars.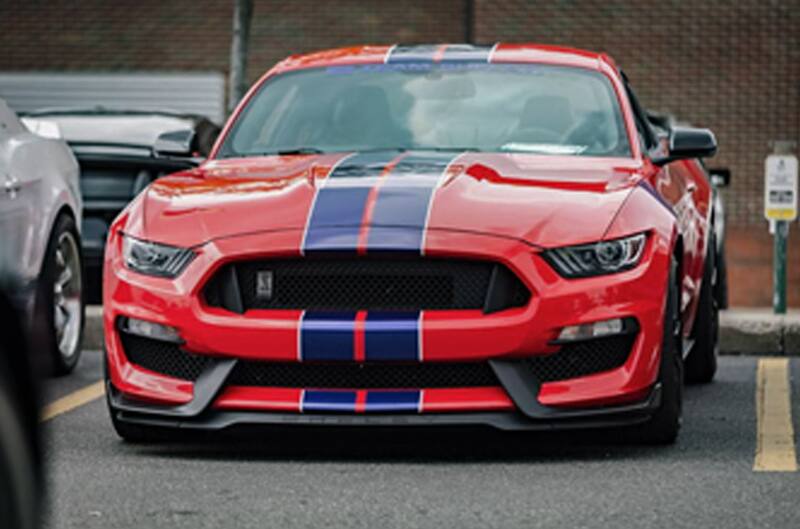 "My father was not a big Mustang guy but he did help me purchase a nice, used 1966 Mustang convertible with a 289 and a three-speed. Lord help me for the things I did to that poor car! That was soon followed by a 1970 Mach 1. Then, well – let's just say I can't list the hundreds of Ford, Mercury and Lincoln cars and trucks I have owned since, but I can say I've owned, Mustangs, Galaxies Rancheros, Cyclones, Rangers, F-150/250/350s, Torinos, Focuses, Fusions, Fairlanes, Comets, and even a Merkur (XR4TI). I think you get the idea, anyway.
My current stable includes my 2019 Shelby GT350R, my F-350, my Taurus SHO, plus my wife's Lincoln MKZ and a 1966 Ranchero that is in project form.
"I've been owning and living the Ford brand since 1969. Back in the '80's, I spent two years at the local dirt track racing the only Ford product entered, even collecting one win with production (read, 'salvage yard') parts. I stepped up my game and started road-course tracking, and eventually some competition driving in my then-2008 FR500C-based road-race car.


"When I had the opportunity to acquire a 2019 Shelby GT350R, I never looked back and sold my race car and my 2016 GT350. While I miss both, the new R has surpassed my expectations -- something not said lightly by a demanding driver. I now spend track days with my R-model coaching other Mustang owners to be more comfortable on-track. I have served as a Mustang Club of America national board member, and currently serve as the Regional Manager for Team Shelby Great Lakes. As you might imagine, I have been accused of being a Ford Fanboy. I will proudly own that."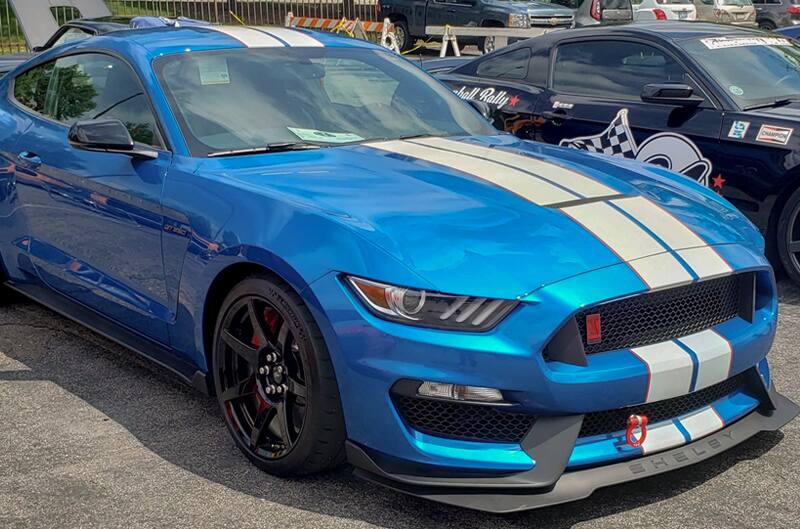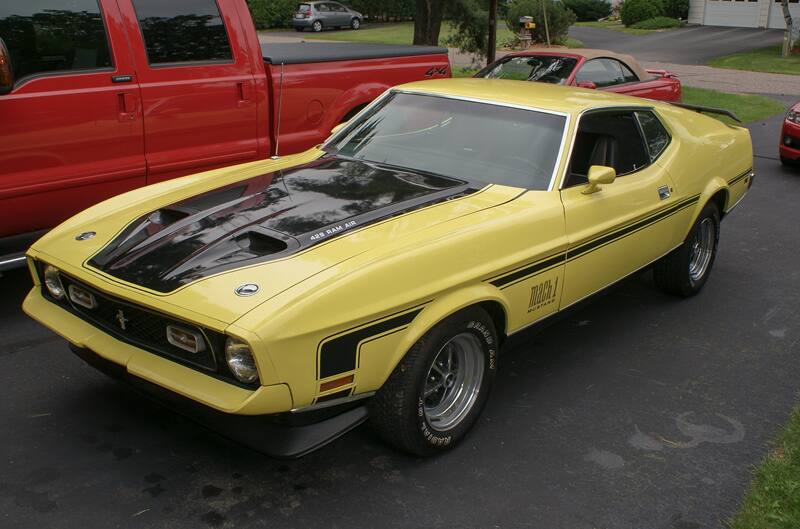 How YOU can Get In The Spotlight: For the past decade, one of the most popular features on FordPerformance.com and in our weekly Fast News e-newsletter continues to be "Ford Fan Spotlight," where readers can send in their own reasons why they're fans of Ford Motor Company and its vehicles. You know who they are: Ford "superfans;" grassroots Ford racers; unique Ford vehicle owners; loyal Ford enthusiasts; notable Ford club people; special Ford families; and/or any avid supporter of Ford, Ford vehicles, Ford motorsports or Ford Performance who deserves a little bit of special recognition.

All you need to do to get you, your car or candidate considered is to send in a brief description (200-500 words or less) and a few photos (in .jpeg format, preferably around 1 mb in size) with the owner's full name and hometown, please. Just tell us about the vehicle(s) and why you think Ford Performance should feature it (them) in the "Ford Fan Spotlight" for an upcoming installment of Fast News as well as for posting on FordPerformance.com. Then email it to: ClubHub@Ford.com with your contact info. Should you wish to send a video, you simply need to post it on www.YouTube.com (preferably 1-2 minutes long) and send in the link, along with a brief description, to that same ClubHub@Ford.com email address. We'll choose one submission each week. We hope to see YOU and your Ford in our Spotlight soon!