When we last put young Dylan Messer in the Spotlight a couple of years ago, we told you about how he'd joined the Mustang Club of America (MCA) and began introducing fellow millennials to the joy of owning and driving a Mustang. After being inspired by a recent installment of our monthly "Ford Performance Corner" column in the MCA's Mustang Times club magazine, Dylan emailed us with an update. Seems he's swapped out his Race Red 2014 V-6 six-speed for 2017 V-6 in Grabber Blue. And oh, he's now the President of his local chapter of the Mustang Six Association. To find out why, read his note to us below:
"Hello, Ford Performance! It's been quite some time since I've written, and I apologize for that. Life has taken many ups and downs over the past year and hasn't left time for much else. I've continued to read and enjoy your monthly column in Mustang Times. Your commentary on issues facing the Mustang community is usually spot-on and I can always count on a laugh.

"It's been an interesting year for the millennial generation in the Mustang community. Bradley Belcher's launch of the Millennial Mustang Registry (MMR) was a bold move, and I joined early-on. I haven't spoken to Bradley yet personally, but I hope to one day and help with his plans for MMR.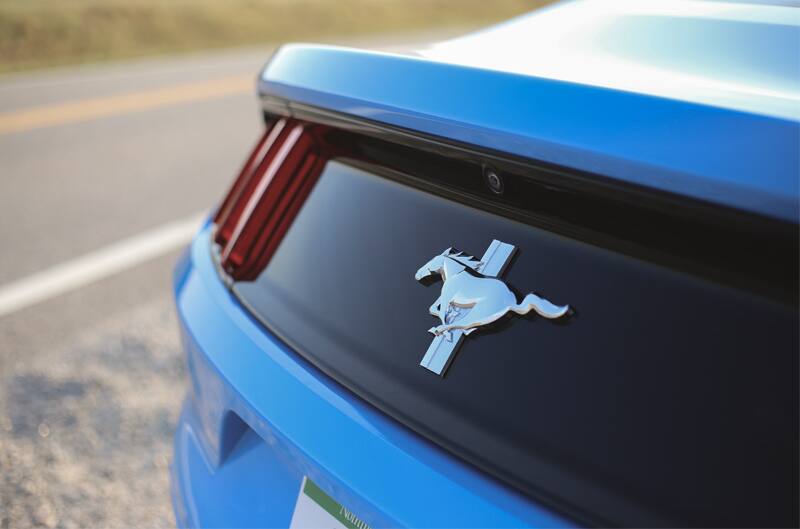 "Your work helping young Anthony Cuellar make his dream of Fox Body ownership come true was particularly inspiring, and I appreciate reading about those kinds of efforts in the club magazine. I worried that people would think he was just looking for a handout – but in reality, that couldn't be further from the truth. I think people can sometimes forget that they, too, were once cash-strapped and looking for help or any hope to make ends meet. I'm so glad that Mustang people were able to realize that Anthony was a young man who was willing to work for what he wanted and just needed a helping hand. The support he received from the Mustang nation and from Ford was amazing, and I'm thrilled he got his car back on the road. My generation has much to learn, but it's exciting to see us getting more involved in this hobby.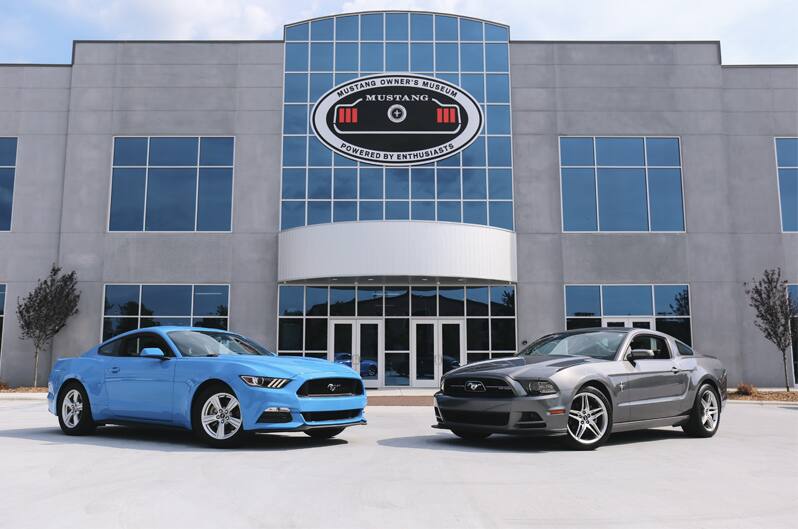 "As for me, I stepped out of one Mustang, and into another. Last June, I sold my 2014 to a good friend of mine who has always had "a thing" for that car. As car people, it's important to place our cars in good homes! After several months of looking, I stumbled across my new Mustang while on vacation. I was staying in Myrtle Beach and decided to look around at the local car lots just for fun. While at Beach Ford, I discovered a Grabber Blue 2017 V-6 that had been freshly traded-in. The dealership was closed, and I could barely sleep that night! The next morning I arrived at the dealer ready to check out the car and to make a deal. The purchase was a breeze, and that afternoon I was cruising Ocean Boulevard in my 'new' Stang! The kicker? All of this happened on my birthday. Certainly a story, and a birthday, I won't forget anytime soon!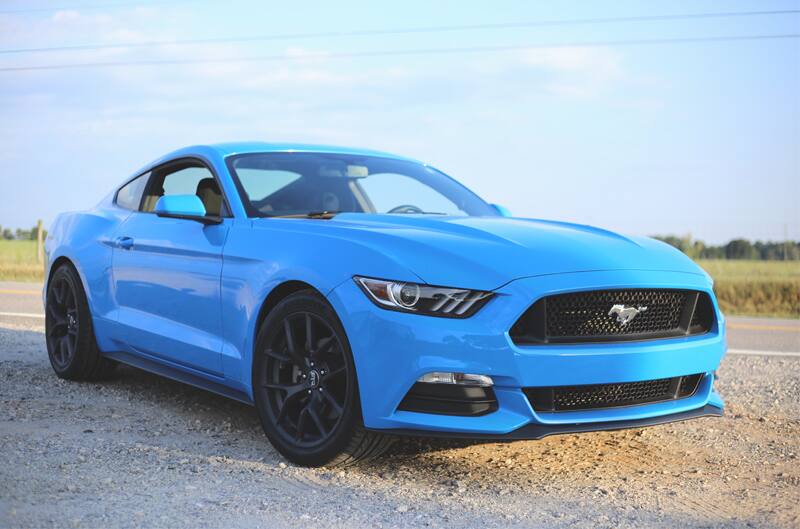 "I've continued to be involved in my local Mustang club and also in the Mustang Six Association. I remain President of the South Carolina Chapter, and I'm doing my best to grow and expand the chapter. Many first-time millennial Mustang owners find themselves in six cylinder cars. If I can get them involved in the club and they have good experiences, then hopefully they'll stick with it! The torch will be passed to us sooner or later; it's on us to keep the community alive!"

How YOU can Get In The Spotlight: For the past decade, one of the most popular features on FordPerformance.com and in our weekly Fast News e-newsletter continues to be "Ford Fan Spotlight," where readers can send in their own reasons why they're fans of Ford Motor Company and its vehicles. You know who they are: Ford "superfans;" grassroots Ford racers; unique Ford vehicle owners; loyal Ford enthusiasts; notable Ford club people; special Ford families; and/or any avid supporter of Ford, Ford vehicles, Ford motorsports or Ford Performance who deserves a little bit of special recognition.

All you need to do to get you, your car or candidate considered is to send in a brief description (200-500 words or less) and a few photos (in .jpeg format, preferably around 1 mb in size) with the owner's full name and hometown, please. Just tell us about the vehicle(s) and why you think Ford Performance should feature it (them) in the "Ford Fan Spotlight" for an upcoming installment of Fast News as well as for posting on FordPerformance.com. Then email it to: ClubHub@Ford.com with your contact info. Should you wish to send a video, you simply need to post it on www.YouTube.com (preferably 1-2 minutes long) and send in the link, along with a brief description, to that same ClubHub@Ford.com email address. We'll choose one submission each week. We hope to see YOU and your Ford in our Spotlight soon!