People in the Mustang enthusiast community will tell you that when you land your first Mustang, you are not just getting a car, you're opening the door to an entire lifestyle that will likely remain with you and your family for generations. Well, that's' exactly what happened to Adam Gillespie, who fell in love with his grandpa's 1965 Mustang GT at a young age before it was finally gifted to him after his grandfather's passing just before the birth of Adam's son. Adam shared his family's incredible four-generation Mustang journey with us in his note below: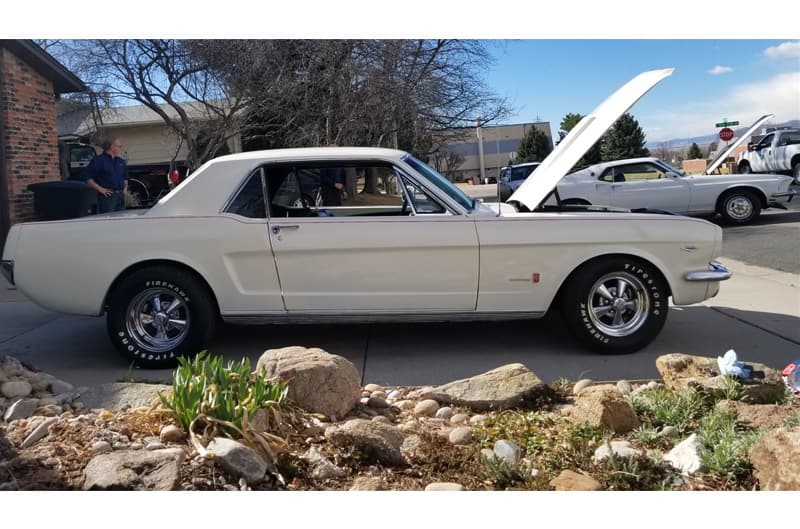 "Hello, Ford Performance! I'm Adam Gillespie. My 1965 Mustang GT has been in my family since 1972 and I recently took the reins of this pony in 2018. When my grandfather had received the car in a trade, it was wrecked and was still wearing its Vintage Burgundy paint. It is an A-code, 4-speed, disc-brake car with the Rally Pac and a center console. He rebuilt it using a variety of junkyard and swap-meet parts, painted it Wimbledon White and drove it for many years.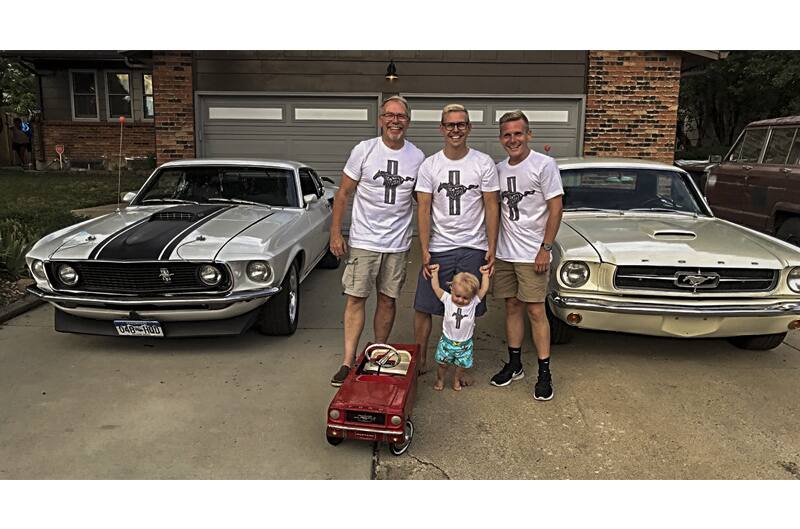 "The car is funny mash-up of Mustang GT, Shelby and grandpa. By the time I was born in 1984, the car had become a barn-dweller, as his passion for cars had grown and he had other cars that became a priority. As I was growing up, this little coupe was always my favorite for some reason. It was the one I always begged to ride in when we went to car shows.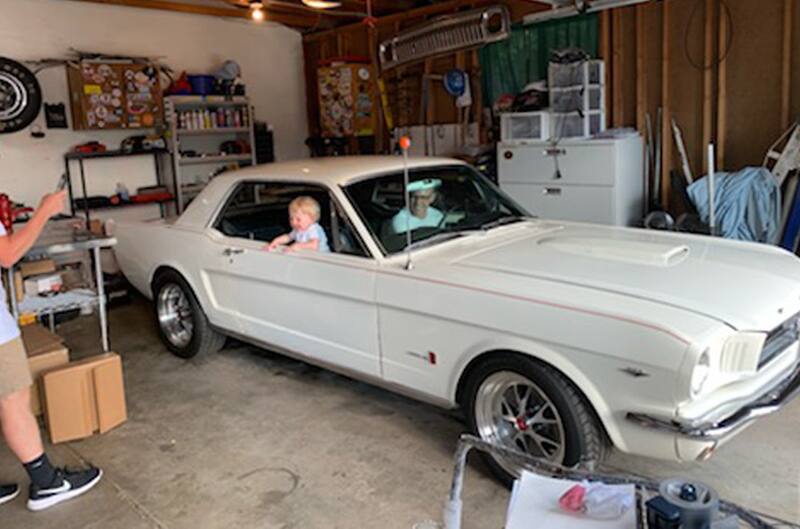 "I actually was trying to find one like it when I stumbled upon my first car, a Vintage Burgundy 1966 Ford Galaxie 500 convertible. I bought the Galaxie with lawn-mowing money, restored it with my dad, and painted it Wimbledon White to match grandpa's '65 Mustang. Many years passed -- I sold the Galaxie, went off to college, got married, and my grandfather passed away in 2010.

"The little white Mustang sat in a barn for years until I was visiting my grandma back in 2017 and told her that my wife and I were going to have a baby boy the next year. She told me that she had been waiting for the right time to tell me that the Mustang had always been set aside for me and my family as a gift. I took possession of the car in March of 2018.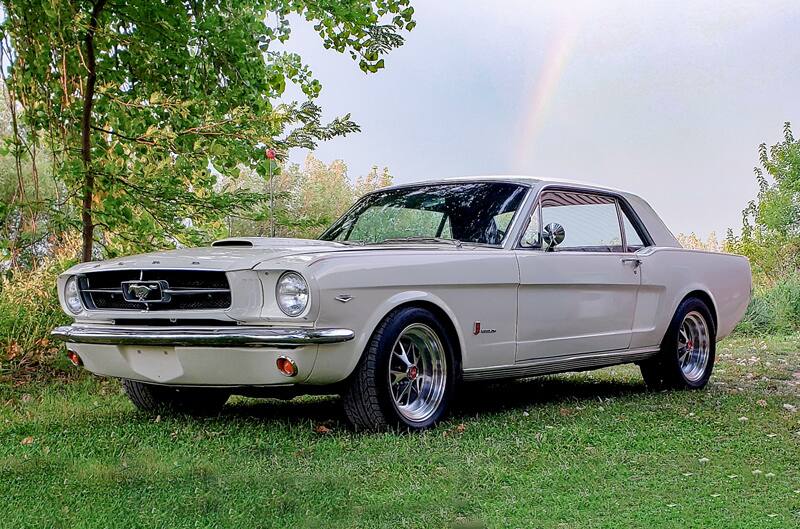 "Since it had been sitting in an Indiana barn for over a decade, it needed a lot of love. I started by giving it a thorough cleaning and performing a rust/mold mitigation process. I then set after rebuilding the suspension. It now rides on 5-leaf lowering springs, a mix of new rubber and poly bushings, plus Bilstein shocks, SPC upper control arms, and a combination of Global West and Opentracker suspension goodies.

"Once the suspension was sorted, I got her some new shoes -- 16x8-inch "styled-steel" wheels and BFGoodrich Sport Comp 2 rubber all the way around. I then upgraded the braking system and converted the clutch and z-bar to a roller-bearing setup from Opentracker.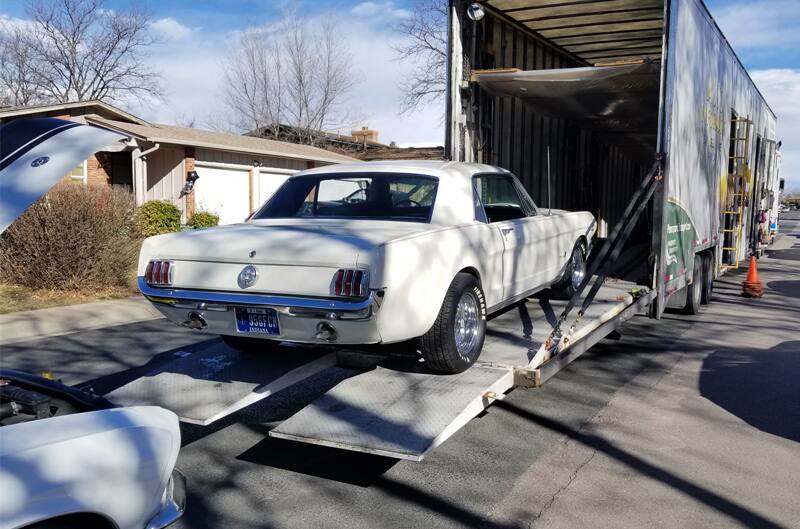 "The car was awesome and ran like a top – 'my little sewing machine' as I called it. It was easy to drive, and always ready to go. Then, in the fall of 2018, I decided to dive in a little deeper. I pulled the motor and built a tribute HiPo 289 – like the one they used in the original Ford GT40. The main similarity is the custom camshaft that I had custom made by Cam Research in Denver, Colorado. The little 289 got punched .040 over, and now runs right around 10:1 compression and sports an Air Gap intake with a Holley Sniper EFI system. I ported and polished the heads myself and matched the valvetrain to the new cam. The block and heads are smoothed and de-burred. It has Patriot mid-length headers and a custom 3-inch exhaust with and x-pipe that runs all the way out of the factory GT rear valance.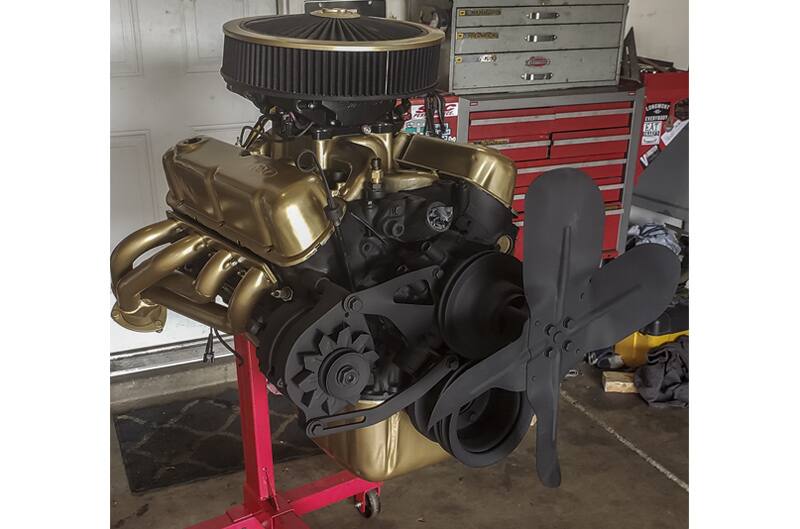 "I DynoMatted the interior to keep the heat and noise out, and added seatbelts for the first time in the car's life. I had the extreme pleasure of driving my boy to his first car show in his great-grandfathers car this June. I can't wait to get this next generation into the love of Mustangs!"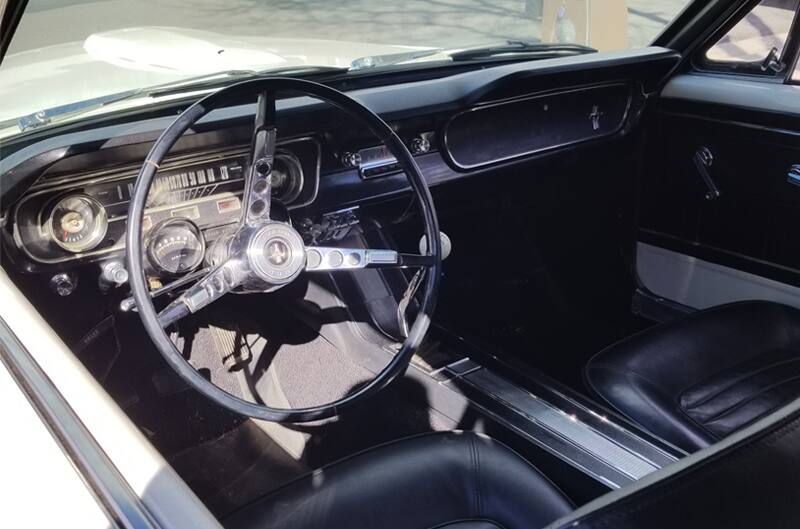 How YOU can Get In The Spotlight: For the past decade, one of the most popular features on FordPerformance.com and in our weekly Fast News e-newsletter continues to be "Ford Fan Spotlight," where readers can send in their own reasons why they're fans of Ford Motor Company and its vehicles. You know who they are: Ford "superfans;" grassroots Ford racers; unique Ford vehicle owners; loyal Ford enthusiasts; notable Ford club people; special Ford families; and/or any avid supporter of Ford, Ford vehicles, Ford motorsports or Ford Performance who deserves a little bit of special recognition.

All you need to do to get you, your car or candidate considered is to send in a brief description (200-500 words or less) and a few photos (in .jpeg format, preferably around 1 mb in size) with the owner's full name and hometown, please. Just tell us about the vehicle(s) and why you think Ford Performance should feature it (them) in the "Ford Fan Spotlight" for an upcoming installment of Fast News as well as for posting on FordPerformance.com. Then email it to: ClubHub@Ford.com with your contact info. Should you wish to send a video, you simply need to post it on www.YouTube.com (preferably 1-2 minutes long) and send in the link, along with a brief description, to that same ClubHub@Ford.com email address. We'll choose one submission each week. We hope to see YOU and your Ford in our Spotlight soon!