FRISCO, Texas - It's always great to have a Ford owner send us the story of why they love their particular Ford ride. But it's extra special when we get word of Blue Oval pride that spans generations. That's exactly what Keith Brunson of Frisco, Texas, shares with us below – a Ford bond from his late grandfather, to his dad, to his son, Sam -- as well as to the new Mustang GT 5.0 in their garage:
"Hello, Ford Performance! I'm Keith Brunson of Frisco, Texas, and I'd like to tell you about four generations of Ford fanatics. To say that Ford has been in my family for generations is an understatement!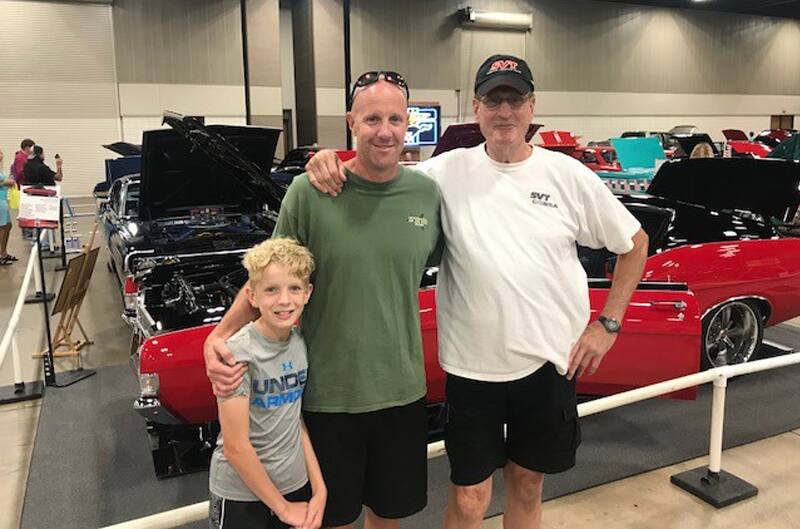 "Starting with my father, who is now 75, his first exposure to a Ford was rebuilding a 1951 flathead V-8 in his father's (my grandfather's) basement during a bitter-cold winter in Virginia. That's a story worth hearing, along with the Rube Goldberg winch/ramp system devised to lug the engine up the basement stairs to the driveway. Later in life, my father moved on to a 1965 Ford Fairlane, a 1970 Ford Torino and then, many later-model Fords to follow as he went on to include in our stable a beautiful 1990 Kona Blue Lincoln Mark IV LSC. (One of my favorites!)

"Of course as I grew up, I didn't have a choice -- and for good reason: Ford was the only answer when it came to our family vehicles, and rightfully so. I was bestowed a 1968 Mustang in 1988 which had belonged to my father's sister. My father and I set about making the stock 289 cubic-inch small block V-8 a little sportier by adding headers, a dual-exhaust system, four-barrel carburetor and a dual-point ignition. I drove that car through high school and my first year in college, only to sell it for more practical transportation. Replacing the Mustang was a 1989 Ford Bronco II.

"My Fords have gone from that Bronco II to a 2000 F-150, a 2002 Explorer, and 2014 F-150.
But ever since I was a kid, my dream car has always been a 5.0-liter Mustang GT. I have been obsessed with these cars for years. The sound of a 5.0 is unmistakable. That sound has been permanent in my ears since childhood. Now, at 46 years old, I finally have one! And it sounds great – especially after adding a Borla S-Type exhaust system. This car is truly the only material thing I have ever obsessed over. I told my wife, there is nothing else I want.

"Adding to that obsession with Mustangs and Ford is my son, Sam, who like me is all Ford. He's been that way since he was about 9 years old. He schools other kids on various models that are on the market and why Fords are the best. He even disclosed to me his plans for my 2000 F-150 when he starts driving. He likes it because it has a manual transmission (with the original 160,000 mile clutch!). I guess he hasn't realized that I plan to keep driving it!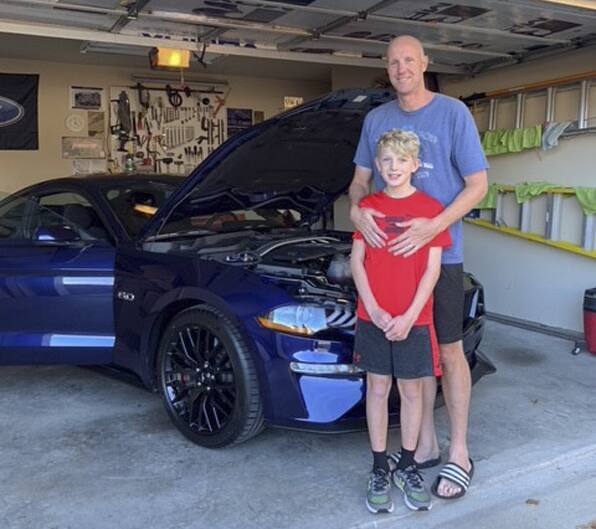 "I know my father subscribes to your Fast News from Ford Performance weekly email and loves the Ford Fan Spotlight on FordPerformance.com. I hope he gets to read this. And I hope he knows just how much I am blessed for all he taught me about cars, Fords, and life in general. We are proof that a car company can bond families across generations.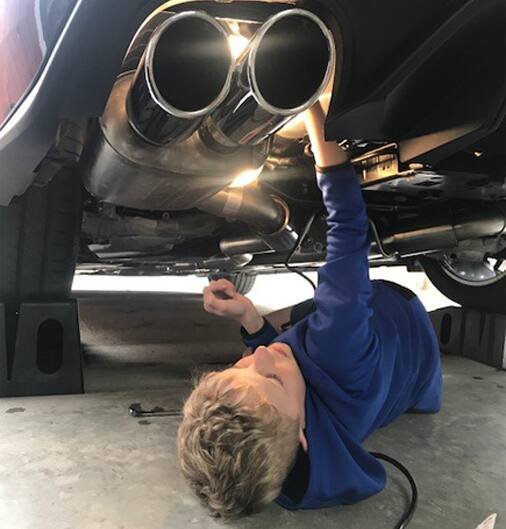 "Thanks, Ford, for building great vehicles and providing my family great memories over four generations!"

How YOU can Get In The Spotlight: For the past decade, one of the most popular features on FordPerformance.com and in our weekly Fast News e-newsletter continues to be "Ford Fan Spotlight," where readers can send in their own reasons why they're fans of Ford Motor Company and its vehicles. You know who they are: Ford "superfans;" grassroots Ford racers; unique Ford vehicle owners; loyal Ford enthusiasts; notable Ford club people; special Ford families; and/or any avid supporter of Ford, Ford vehicles, Ford motorsports or Ford Performance who deserves a little bit of special recognition.

All you need to do to get you, your car or candidate considered is to send in a brief description (200-500 words or less) and a few photos (in .jpeg format, preferably around 1 mb in size) with the owner's full name and hometown, please. Just tell us about the vehicle(s) and why you think Ford Performance should feature it (them) in the "Ford Fan Spotlight" for an upcoming installment of Fast News as well as for posting on FordPerformance.com. Then email it to: ClubHub@Ford.com with your contact info. Should you wish to send a video, you simply need to post it on www.YouTube.com (preferably 1-2 minutes long) and send in the link, along with a brief description, to that same ClubHub@Ford.com email address. We'll choose one submission each week. We hope to see YOU and your Ford in our Spotlight soon!