Our Ford Fan Spotlight often reveals how Ford products – especially the Mustang – have made lasting impressions upon their owners in a positive way. Our friends at Ford Social found just such a person, JoAnna Iacobelli of Macomb, Michigan, and connected with her on Instagram to get her story. They teamed up to share JoAnna's Mustang experience with us below:
"When I tell people 'I bleed blue,' I always get a confused look," JoAnna told Ford Social. "Ford and Mustang have played a major role in my life. So much so that without them, I wouldn't be here."

"My parents, Lidio and Lucy, met while cruising in their Mustangs. My mom asked my dad a more intricate question about his car, and from there it was love ever since. They went on to open a Mustang-based performance shop (Alternative Auto Performance of Chesterfield Township, MI), then they had me."
"Part of my childhood involved running around the shop, going to the drag strip, and making countless Mustang drawings that I gave to my dad. As I grew up, the love I have for these cars never stopped."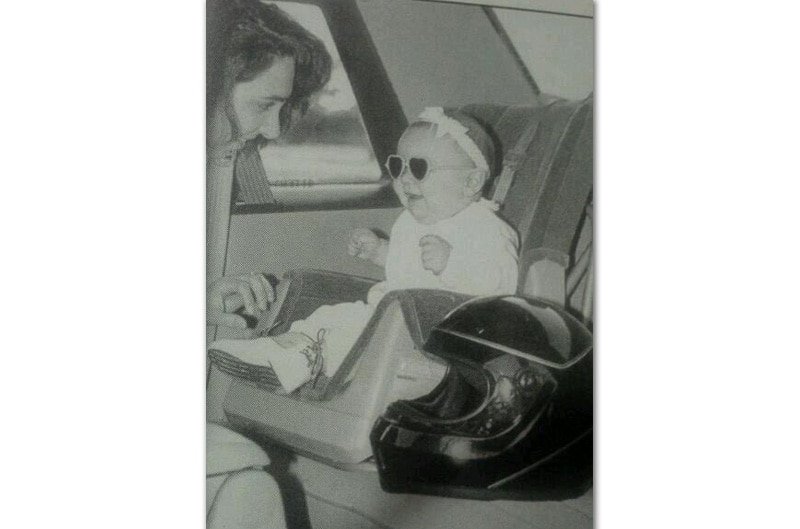 JoAnna's parents let her drive their 2005 Mustang GT when she first got her permit in 2005. From that day forward, her love for Mustang became even stronger. When she turned 18, her father picked up a 2011 5.0 that she would drive on weekends. But the day soon came when she'd lay her first rubber on the dragstrip, which was a moment she'd long awaited.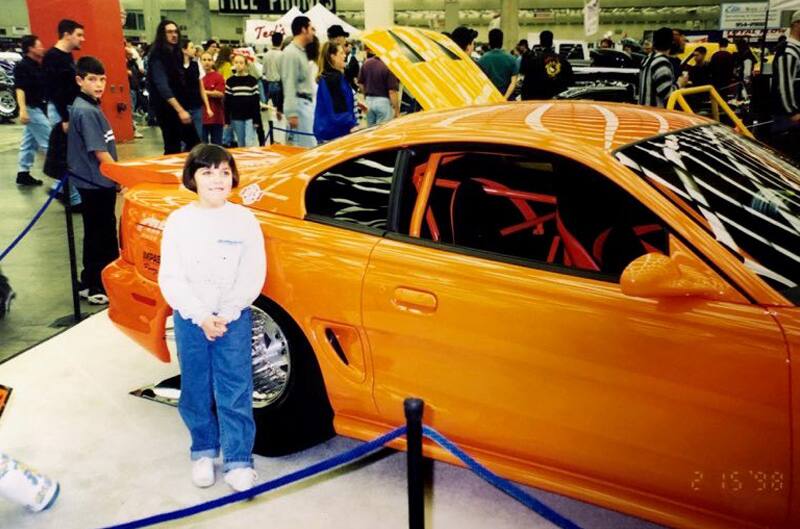 "I never thought I would love something so much," JoAnna said. And she immediately began working toward buying her very own Mustang, which was a 2007 GT. She slowly learned everything she could learn about that car and went to the track with it every weekend.
Just when she thought she couldn't love the sport of drag racing more, JoAnna's world changed in 2014. She attended a car show and met the love of her life (and now husband), Bryan Reid, who had a 1994 Mustang GT. JoAnna had to put him to the ultimate test: challenge Bryan to a drag race.

"Even these four years later, we will both tell you we won," JoAnna laughed.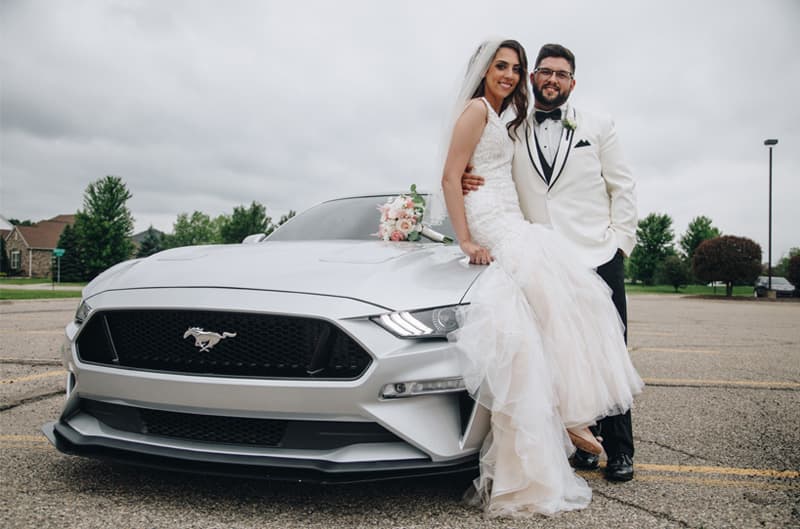 The couple went on to sell JoAnna's first car (one she truly misses), but that allowed for a 2018 Mustang to be added to her stable. After she framed the window sticker to celebrate the moment, she realized that her mother bought her first 5.0 exactly 30 years before JoAnna had; her mother still has the car, with a window sticker that looks much different than JoAnna's 2018.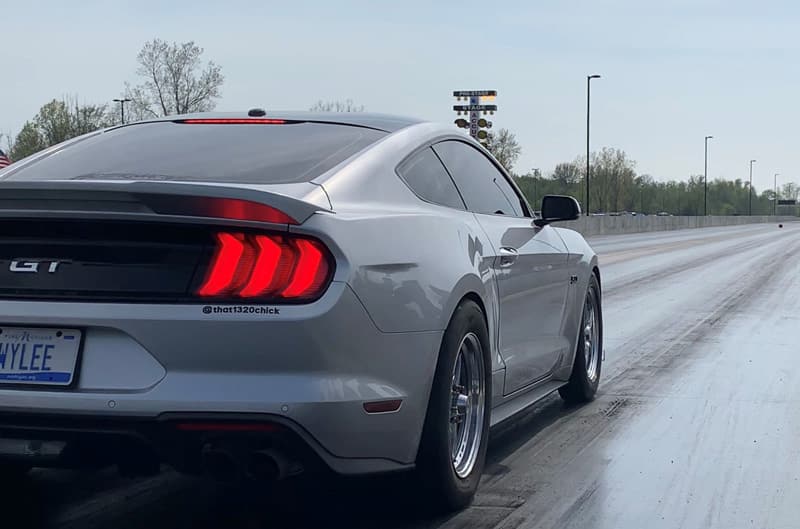 "The Mustang has played a major role in my life," JoAnna admitted. "I don't know how I can thank them enough!"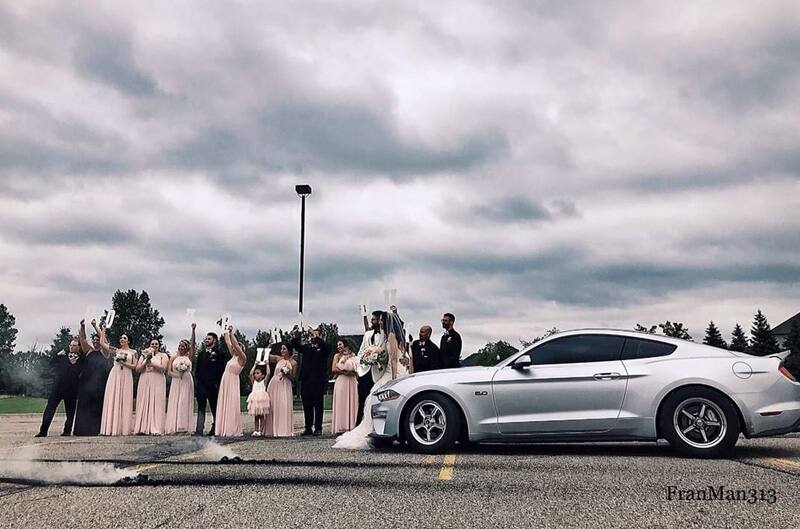 How YOU can Get In The Spotlight: For the past decade, one of the most popular features on FordPerformance.com and in our weekly Fast News e-newsletter continues to be "Ford Fan Spotlight," where readers can send in their own reasons why they're fans of Ford Motor Company and its vehicles. You know who they are: Ford "superfans;" grassroots Ford racers; unique Ford vehicle owners; loyal Ford enthusiasts; notable Ford club people; special Ford families; and/or any avid supporter of Ford, Ford vehicles, Ford motorsports or Ford Performance who deserves a little bit of special recognition.

All you need to do to get you, your car or candidate considered is to send in a brief description (200-500 words or less) and a few photos (in .jpeg format, preferably around 1 mb in size) with the owner's full name and hometown, please. Just tell us about the vehicle(s) and why you think Ford Performance should feature it (them) in the "Ford Fan Spotlight" for an upcoming installment of Fast News as well as for posting on FordPerformance.com. Then email it to: ClubHub@Ford.com with your contact info. Should you wish to send a video, you simply need to post it on www.YouTube.com (preferably 1-2 minutes long) and send in the link, along with a brief description, to that same ClubHub@Ford.com email address. We'll choose one submission each week. We hope to see YOU and your Ford in our Spotlight soon!