ROYAL PALM BEACH, Fla. - We often hear stories about Mustang lovers who find and buy their dream car, and then wrap it up and store it away so that they keep the miles and wear-and-tear low in the hopes of keeping the car's future resale value high. But for Chad Morlock and many driving enthusiasts like him, the joy of owning a dream Mustang comes with driving it. Read Chad's email to us below to see just how far Chad had taken his 2009 Shelby GT500 dream machine across North America:
"Hello Ford Performance, I'm Chad Morlock from Royal Palm Beach, Florida. I'd like to share my 'I Bleed Ford Blue' story with you. My high school car was a 1970 Mustang Mach 1, and I've been hooked on Mustangs ever since. I had a '67 fastback drag car for about 10 years, and after crashing it I went to a big-block Ford dragster before retiring from drag racing.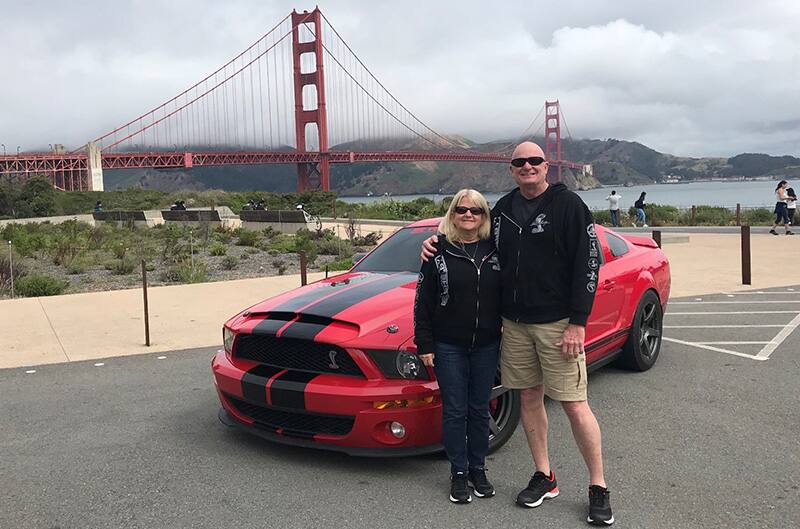 "Back in 2009 I bought a new Mustang GT and figured I would get my dream car -- a Shelby Mustang -- when I retired from the fire department in 2016. Well, in 2011 I had three friends die unexpectedly and realized that nothing is promised in this life, so I should just go buy a Shelby.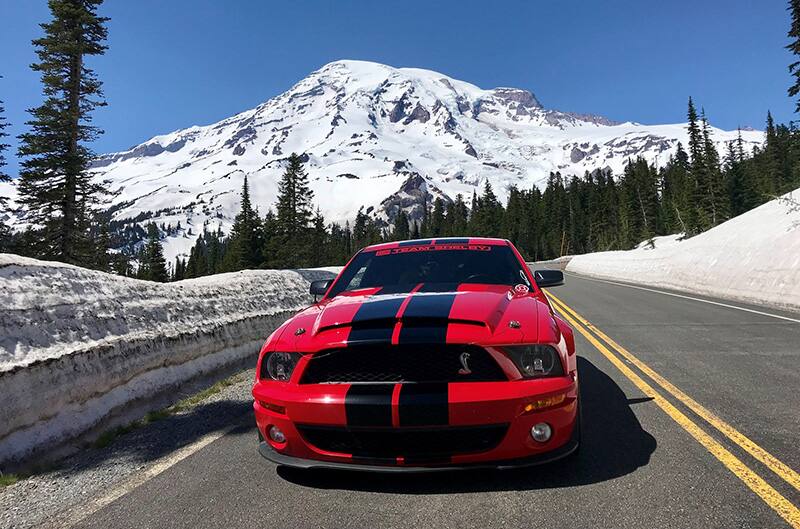 "I purchased my 2009 Shelby GT500 in late 2011, and it had just 19,000 miles on her. For the next five years I drove her to work every third day, a 154-mile round trip. Then I decided to take it on road trips. My wife and I have now taken at least four 8.000-mile road trips in the car, including a 10,451-mile journey all the way out to Vancouver from here in Palm Beach last summer. We've driven the car up Mount Washington, Mount Rainier, Mount Saint Helen and Pikes Peak.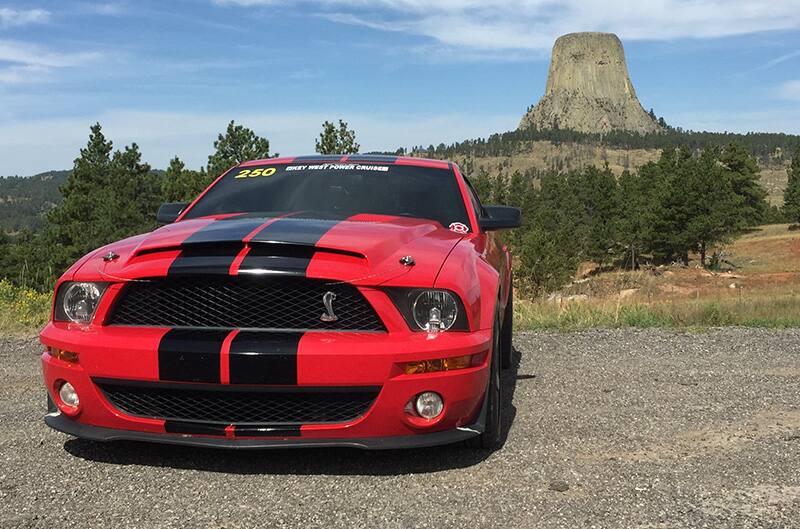 "We have also now driven through 44 States and 5 Provinces in Canada, and will add two new States this summer when we go to the Woodward Dream Cruise (driving through Michigan and Ohio) -- leaving only Vermont and North Dakota left for us to visit in the continental United States. My baby now has 191,000 miles on her – and I can't wait to hit a quarter-million miles in my Shelby."

How YOU can Get In The Spotlight: For the past decade, one of the most popular features on FordPerformance.com and in our weekly Fast News e-newsletter continues to be "Ford Fan Spotlight," where readers can send in their own reasons why they're fans of Ford Motor Company and its vehicles. You know who they are: Ford "superfans;" grassroots Ford racers; unique Ford vehicle owners; loyal Ford enthusiasts; notable Ford club people; special Ford families; and/or any avid supporter of Ford, Ford vehicles, Ford motorsports or Ford Performance who deserves a little bit of special recognition.

All you need to do to get you, your car or candidate considered is to send in a brief description (200-500 words or less) and a few photos (in .jpeg format, preferably around 1 mb in size) with the owner's full name and hometown, please. Just tell us about the vehicle(s) and why you think Ford Performance should feature it (them) in the "Ford Fan Spotlight" for an upcoming installment of Fast News as well as for posting on FordPerformance.com. Then email it to: ClubHub@Ford.com with your contact info. Should you wish to send a video, you simply need to post it on www.YouTube.com (preferably 1-2 minutes long) and send in the link, along with a brief description, to that same ClubHub@Ford.com email address. We'll choose one submission each week. We hope to see YOU and your Ford in our Spotlight soon!