When we first put Rally and Endurance racing fan Jeffrey Wacker in our Fan Spotlight last August, he told us he was going to enter his 1964 Mercury Comet Caliente that we had featured in our Fast News e-newsletter and on FordPerformance.com in the famed Alcan 5000 Rally. Well, Jeffrey did just that – and now returns to our Spotlight to tell us his story of survival:
"Hello Ford Performance! It's Jeffrey Wacker and Julia Metcalf. As an epilogue to our post in 2018 -- Well, we did it! We completed the 2018 ALCAN 5000!
"What an epic trip, driving 4,963 miles in 11 days was amazing. We had 90-plus degree heat, wildfires, sleet, rain, fog and glaciers . . . and crossed the Yukon River by ferry. There was plenty of blue skies, too, and the camaraderie of close to 100 fellow competitors from all over the U.S. and the world.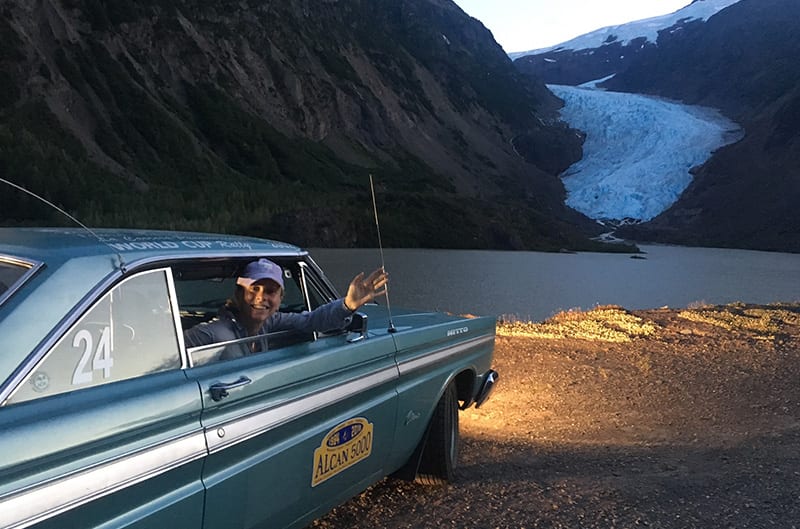 "The event is incredibly well-run and organized, and even unforeseen circumstances like the wildfires were handled seamlessly by Jerry Hines and the ALCAN event team. They are a real first-class crowd whose experience and planning show.

"What was extra special? We did it with friends who ran their genuine 1966 Shelby GT350H! And we met another team running a 1966 Mustang!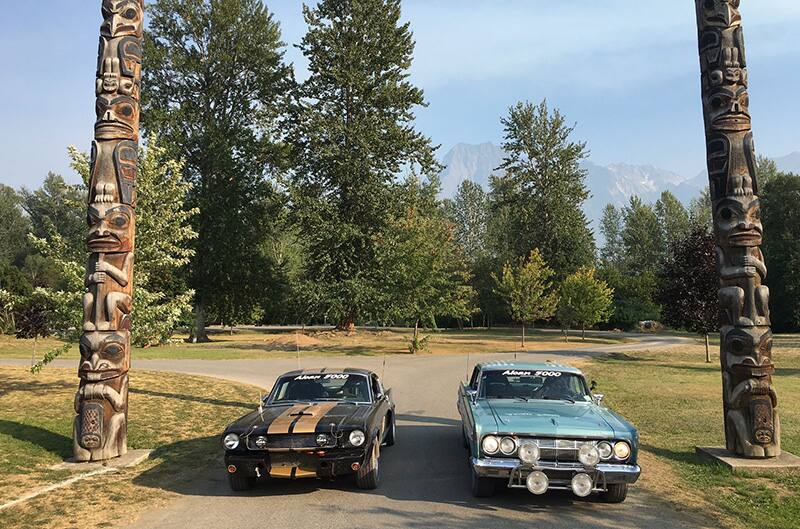 "We put a lot of time and effort during the prior year into preparations and ensuring that our car would be reliable. We also brought lots of spare parts and tools. The planning itself was fun.
"Starting in Kirkland, Washington, we worked our way north through British Columbia, the Yukon Territory and into Alaska -- stopping in Whitehorse, Dawson City, Valdez, Denali, Fairbanks and the Arctic Circle. It's hard to explain the ALCAN and the vastness of Alaska if you haven't done it. We saw bears and salmon and glaciers. Everything is on a grand scale. You feel very small and as you go north it gets rougher and more remote.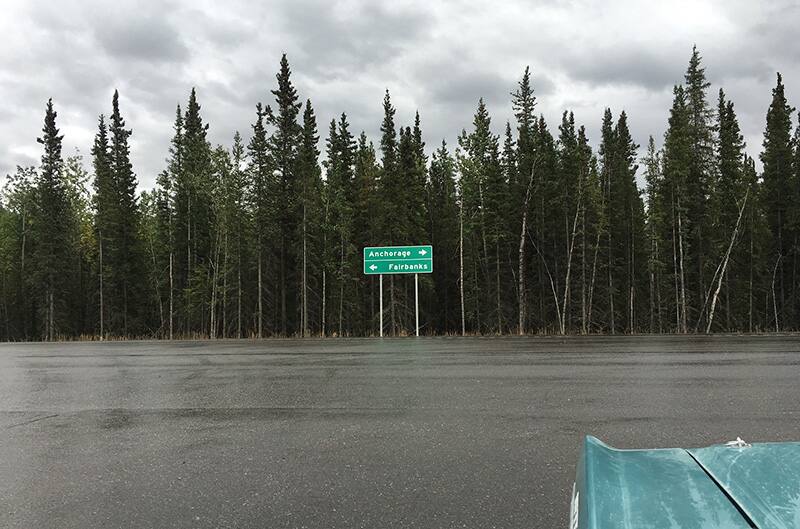 "The trip is a challenge of endurance and logistics, with fuel and cell service non-existent or of poor quality -- but always scarce. The competitors are amazing – everyone got along, helped each other out, shared stories every night -- and this made the trip truly epic.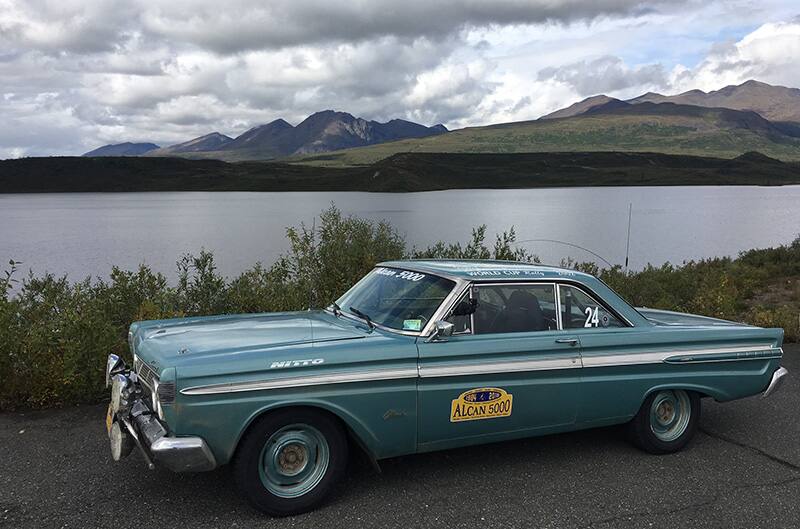 "Some of the most amazing nature landscapes and scenery we have ever seen included about 1,000 miles of dirt and gravel roads. And the roads have potholes . . . BIG potholes. Yes, the car broke and we had to drive about 350 miles with no rear brakes and barely any front brakes -- relying on downshifting, engine braking and planning ahead.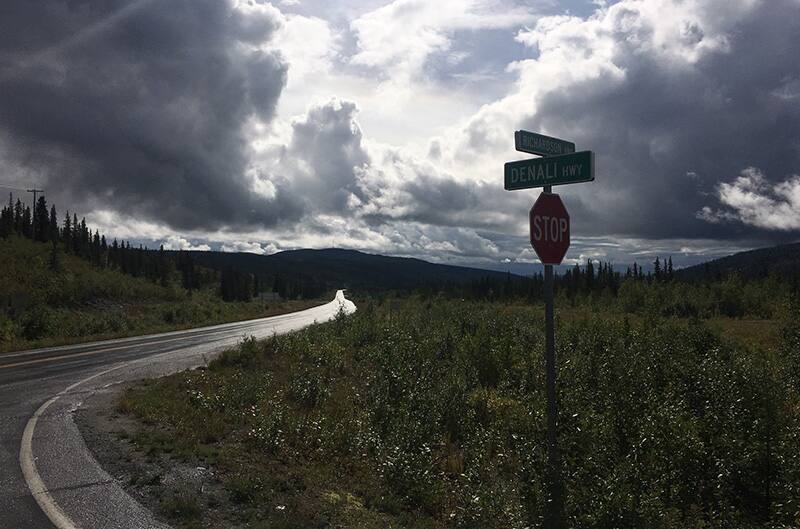 "We had so many 'it's a small world' stories. Would you believe that the owner of the F-150 being serviced in the Valdez garage next to us has a sister that lives in the very next town to us in Connecticut? When we did a presentation about our experience for our local community library, I started off by asking, 'How many people are here to hear about the trip? And how many people here to learn that after 11 days and 5,000 miles in the same car, we are still married?' That got us a room full of laughter.

"Life is full of adventures -- but I don't think we have yet had one that compares to the ALCAN 5000. We never felt fatigued, and when it was over we wished for a few more days to keep driving. If you have any interest in the event, don't second-guess yourself . . . Do it!"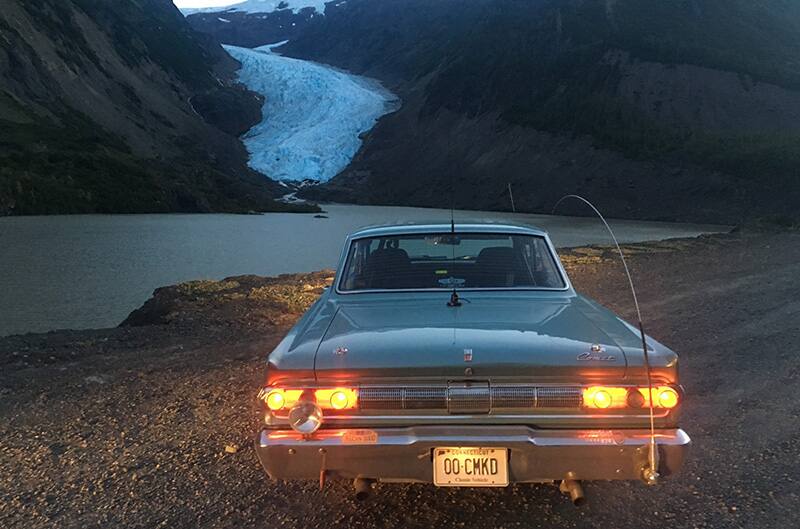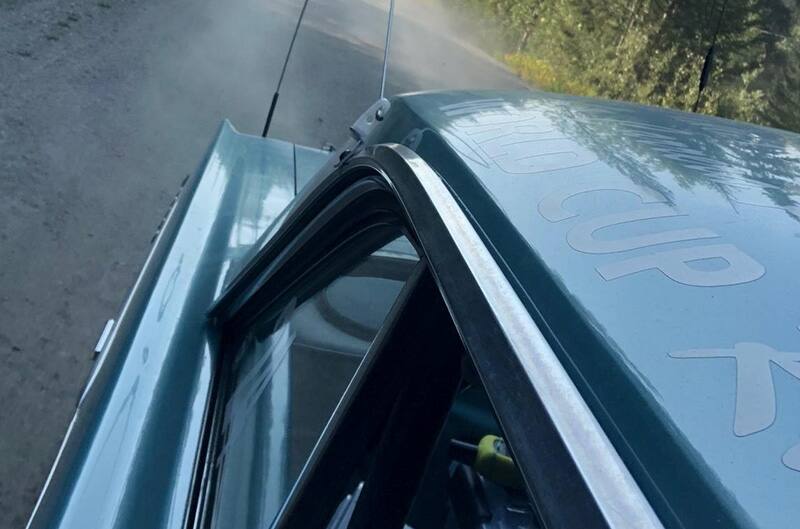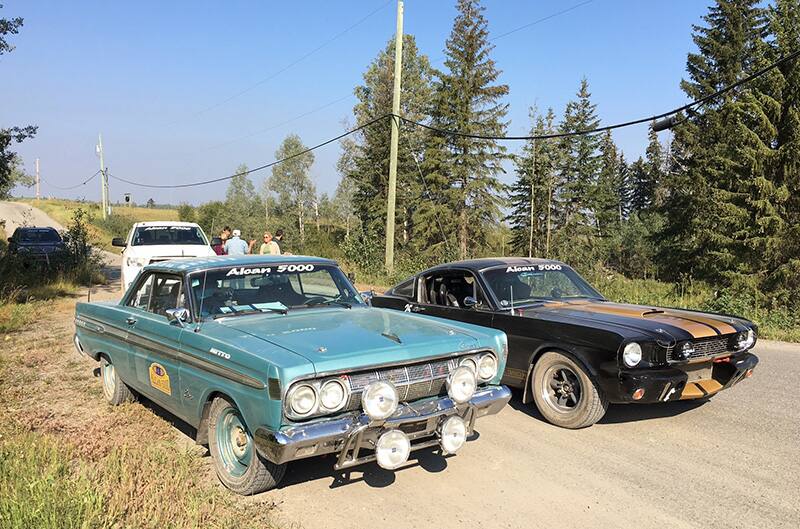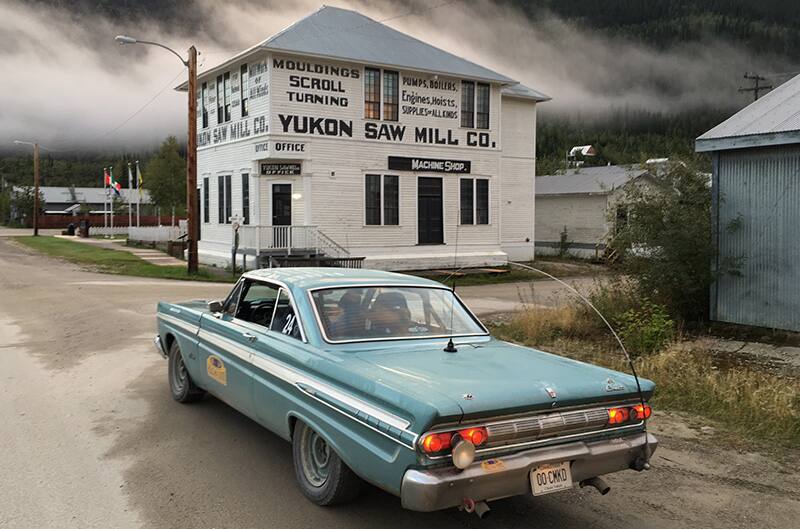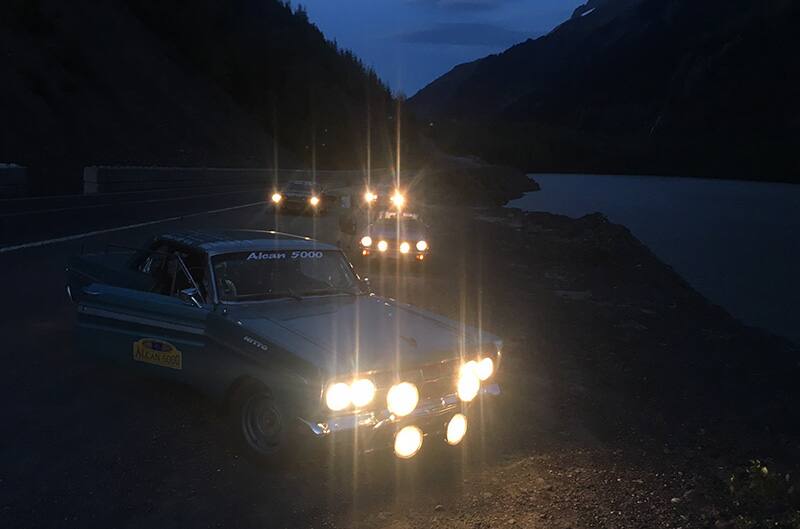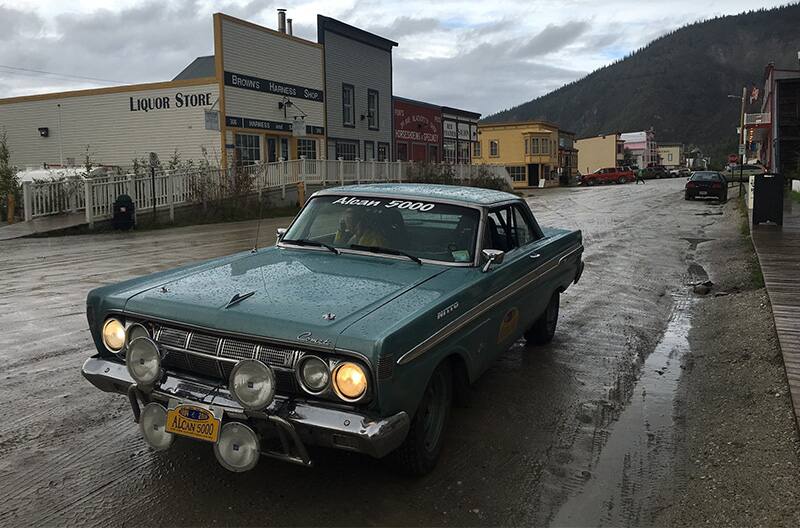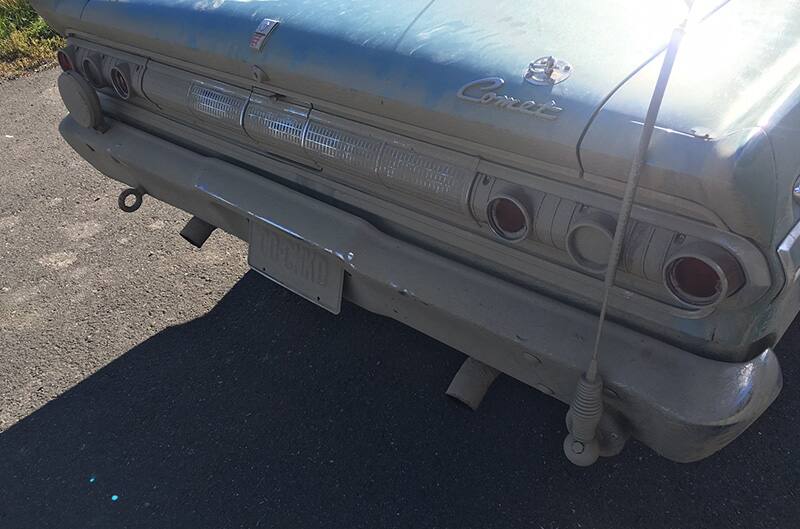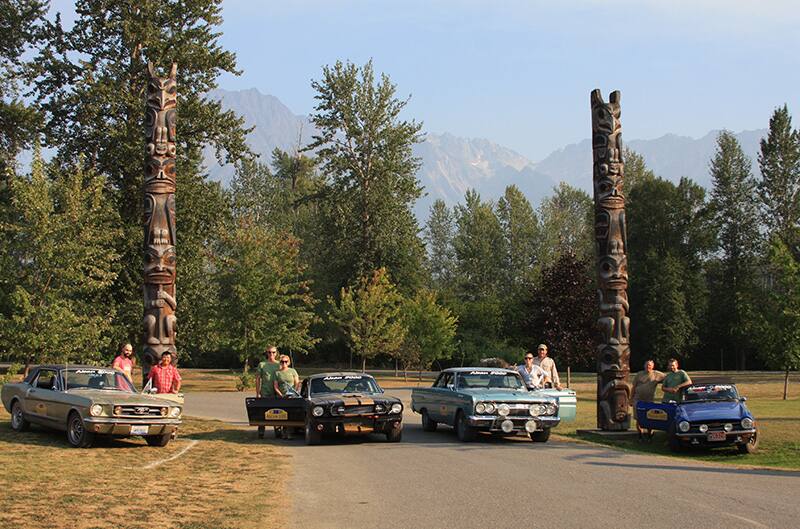 How YOU can Get In The Spotlight: For the past decade, one of the most popular features on FordPerformance.com and in our weekly Fast News e-newsletter continues to be "Ford Fan Spotlight," where readers can send in their own reasons why they're fans of Ford Motor Company and its vehicles. You know who they are: Ford "superfans;" grassroots Ford racers; unique Ford vehicle owners; loyal Ford enthusiasts; notable Ford club people; special Ford families; and/or any avid supporter of Ford, Ford vehicles, Ford motorsports or Ford Performance who deserves a little bit of special recognition.

All you need to do to get you, your car or candidate considered is to send in a brief description (200-500 words or less) and a few photos (in .jpeg format, preferably around 1 mb in size) with the owner's full name and hometown, please. Just tell us about the vehicle(s) and why you think Ford Performance should feature it (them) in the "Ford Fan Spotlight" for an upcoming installment of Fast News as well as for posting on FordPerformance.com. Then email it to: ClubHub@Ford.com with your contact info. Should you wish to send a video, you simply need to post it on www.YouTube.com (preferably 1-2 minutes long) and send in the link, along with a brief description, to that same ClubHub@Ford.com email address. We'll choose one submission each week. We hope to see YOU and your Ford in our Spotlight soon!