DEARBORN, Mich. - If you knew a Ford Electrified Powertrain engineer, what would you expect to find in his garage? For Ford's Brad Lammers of Canton, Michigan, it's a 2005 Mustang GT convertible and an original 1977 Ford Bronco. If that shocks you a bit, you should also know that Brad cut his teeth at Ford doing powertrain engineering for the Special Vehicle Team. Read his note to us below about his SVT days, and it'll be easy to see why he's still charged up about Ford Performance:

"Hello Ford Performance! I am Brad Lammers -- a current Ford Electrified Powertrain Engineering Supervisor and former SVT Powertrain Systems lead /Lead Engine Manufacturing Engineer who still enjoys his conventional powertrain toys.
"In my garage I have a 2005 Mustang GT convertible and a 1977 Original Ford Bronco.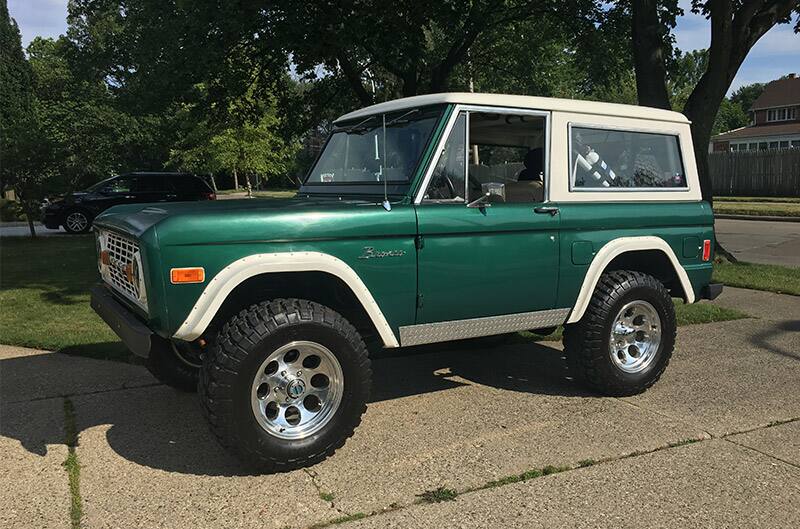 For the Mustang (or 'show pony' as my friends like to call it), I was the lead engineer on the manufacturing team at Romeo Engine Plant. Initially I worked on the hand-built engine line for the 'Terminator' SVT Mustang Cobra and the 2004-06 Ford GT. I then led the launch for the new 4.6-liter 3V V-8, which was to debut in the new-for-2005 Mustang. I had to have one so I ordered my own car. When it came time to be built, I was able to make arrangements to walk it down the line at Ford's Flat Rock Assembly Plant!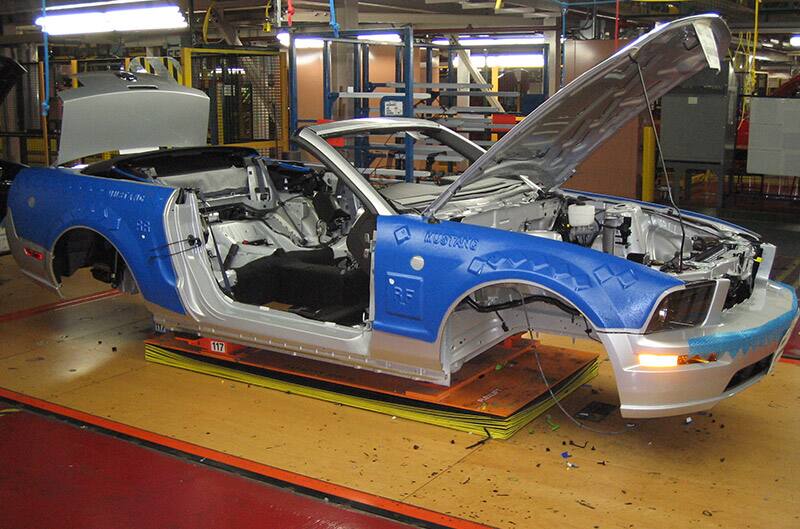 "Since then, the car has been babied -- with only 20,000 miles on it in the14 years of ownership, but I've still driven it to the Mustangs 45th and 50th anniversary celebrations. It has been significantly modified now, with a 640-horsepower, supercharged all-forged 4.6L V-8 that was hand built by ME in my basement. In addition, it has 14-inch SSBC brakes, Ford Racing exhaust and suspension upgrades, including wheels, a Ford Racing 3.73 gear set, and many more mods.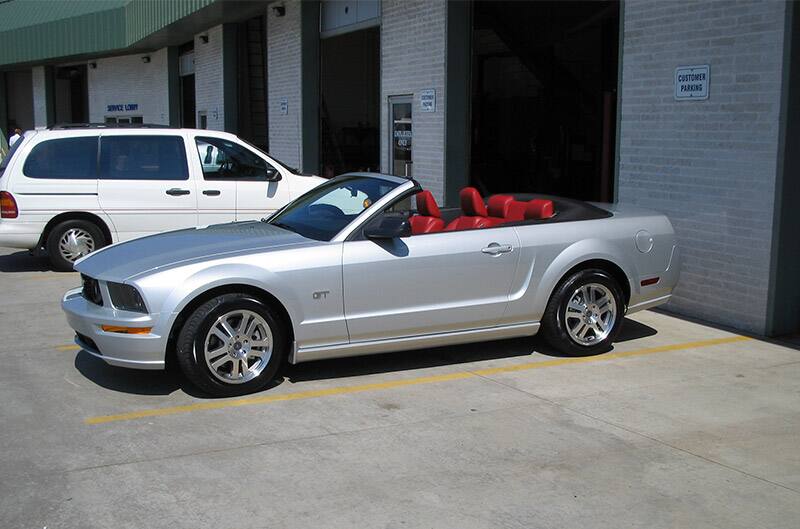 "The story behind my 1977 Ford Bronco is much different. I searched for years to find the right truck and happened to get word of this one while I was on foreign assignment in Argentina for the Global Ranger Launch. I was able to tell the seller my situation and, despite the near-impossible logistics of trying to purchase and ship a vehicle while working for Ford in Buenos Aires, I was able to have it delivered to my house in Michigan with the help of my brother.

"After I got home I got right to work on it. The Bronco needed a lot of work and, after mostly all mechanical work (brakes, fuel, engine rebuild, transfer-case rebuild, trans upgrades, cooling system, exhaust, suspension, steering . . . ) it now runs and drives great with only a few modifications from stock.
"It is running a mild cam in a mostly stock 302 Windsor with FiTECH TB fuel injection. I also gave it a 2.5-inch lift. One interesting fact about this truck is that I found out it was built on June 25, 1977 -- which makes it a very late '77 and actually one of the last few-hundred built before the Michigan Truck plant switched over to full-size Bronco production for the 1978 model year.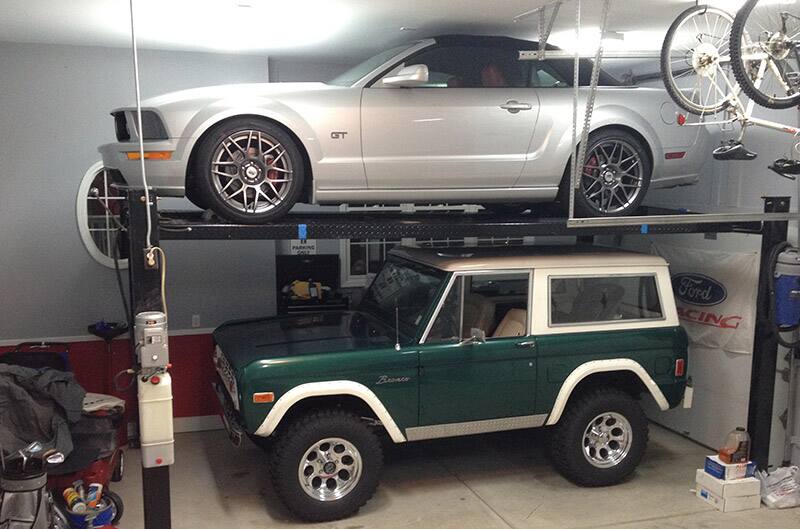 "I have two sons (ages 10 and 7) and a very understanding wife! We enjoy both of these vehicles during the summer months in Michigan. Thanks for considering me for the Ford Fan Spotlight."

How YOU can Get In The Spotlight: For the past decade, one of the most popular features on FordPerformance.com and in our Fast News e-newsletter continues to be "Ford Fan Spotlight," where readers can send in their own reasons why they're fans of Ford Motor Company. You know who they are: Ford "superfans;" grassroots Ford racers; unique Ford vehicle owners; loyal Ford enthusiasts; notable Ford club people; special Ford families; and/or any avid supporter of Ford, Ford vehicles, Ford motorsports or Ford Performance who deserves a little bit of special recognition.

All you need to do to get you, your car or candidate considered is to send in a brief description (200-500 words or less) and a few photos (in .jpeg format, preferably 300 dpi) of a person (full name and hometown, please) and vehicle that you think Ford Performance should feature (and why) in the "Ford Fan Spotlight" for an upcoming installment of Fast News and posting on FordPerformance.com. Then email it to: ClubHub@Ford.com. Should you wish to send a video, you simply need to post it on www.YouTube.com (preferably 1-2 minutes long) and send in the link, along with a brief description, to that same ClubHub@Ford.com email address. We'll choose one submission each week. We hope to see YOU and your Ford in our Spotlight soon!