DEARBORN, Mich. - When Ford Performance comes to an enthusiast event and sets up a "Meet & Greet" tent, we're there to hang out with you and "talk shop." Car shows are great places for us to hear firsthand about your Ford experiences and to get your personal owner stories to share on FordPerformance.com. When we were down in Charlotte, North Carolina, this past April to help Ford fans celebrate National Mustang Day, we got the chance to meet many of you face-to-face and shoot some Blue Oval breeze. That's where we met Kevin Kleman of Dayton, Ohio, who told us he's owned a total of 36 Fords so far! We said if he could name them all, we'd put him in our Ford Fan Spotlight – so here's Kevin's story, as well as his list of 36 Fords, for you to enjoy:
"Hello Ford Performance! This is Kevin Kleman – I was the guy who stuck around after the Ford Performance presentation during the Mustang 55 Years event in Charlotte to talk to you about SUV's. When I told you about my family's Ford buying history, you told me to send in my story so that you can put it in your Ford Fan Spotlight. Well, here it is: We have purchased a total of 37 Ford, Mercury or Lincoln vehicles to date. I am only 61 years old, but I love Ford cars.
"You see, my dad worked at the Ford Lima Engine Plant in Ohio from 1958 through 1987. So as you might expect, we purchased nothing but Fords. My dad not only worked full-time at Ford, but he also farmed 40 acres, bartended, plus was dedicated to raising his eight kids and coaching them in sports. Anyone who did not drive a Ford and stopped by our place to see us, Dad would kid them by saying they would have to park behind the barn so that no one could see their cars on our property. Dad called all non-Fords 'Just Transportation.'

"I have five brothers, and the 'first cars' for all six boys in our family were all Ford Mustangs. My Dad even bought one for himself. The first car I fell in love with was a brand-new Candy Apple Red 1969 Mustang Mach 1. I was just 11 years old. By the time I was 16 years old, I got a job bagging groceries. I saved up my money and about a year later I purchased my very first car, a 1969 Burnt Orange Mustang Coupe.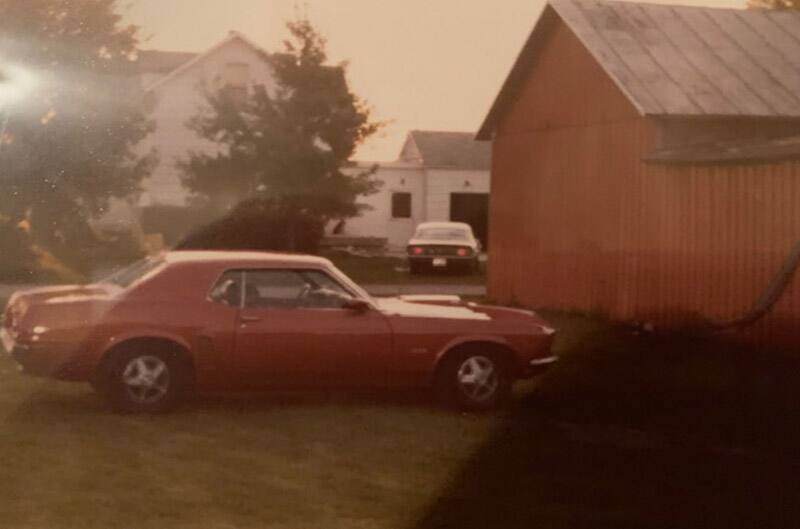 "I like maintaining and keeping my cars extra clean. I have a 1999 35th Anniversary Limited Edition Performance Red Mustang GT that I ordered new. It has 112,000 miles on it but still looks almost brand-new. I drove it to Charlotte and back this spring for the 55 Years of Mustang events and put over 1,300 more miles in her. She purred liked a kitten -- but growled like a tiger when speed was called for! Besides normal wear-and-tear items, I have only spent around $500 in 20 years for non-maintenance repairs on her.
Listed below are all of the Ford cars that I and my own sons have owned so far. All four of my now grown-up as well as my wife have enjoyed many of these vehicles. (See photos.)

1. 1969 Burnt Orange Mustang Coupe, 351 CID
2. 1972 Red Gran Torino Sport, 302 CID
3. 1973 Baby Blue Mercury Cougar, 351 Cleveland
4. 1978 Silver Mustang Ghia, 302 CID
5. 1983 two-tone Blue Escort
6. 1978 Red Thunderbird, 302 CID
7. 1987 Blue and Silver Aerostar XLT, V6
8. 1989 Red Escort
9. 1991 Ford E150, Charcoal Gray and Silver Conversion Van, 5.0 (Had this 17 Years!)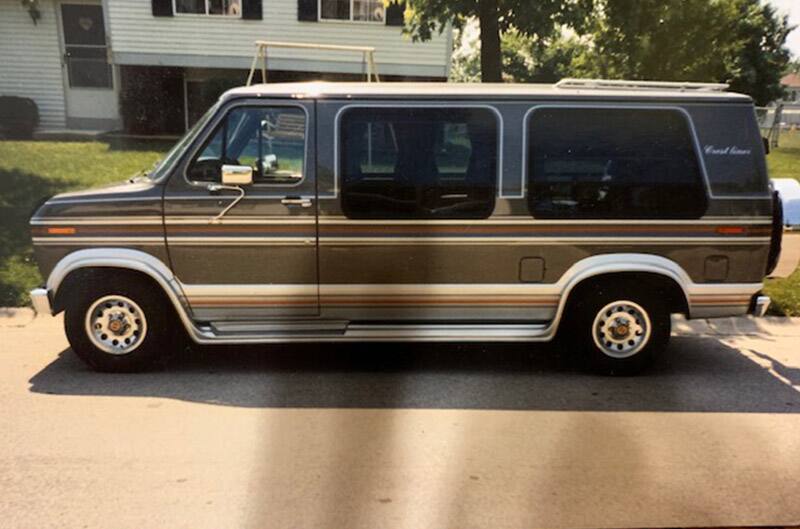 10. 1976 Gold LTD Landau, 400 CID
11. 1987 Charcoal Gray Ford LTD, 302 CID
12. 1991 Black Escort
13. 1994 White Ford Explorer, V6
14. 1993 Ford Explorer, Brown and Tan, V6
15. 1993 Ford Aerostar Extended XLT, Brown and Gold, V6
16. 1985 Mustang G.T.350, White, 5.0
17. 1986 Blue Ford Taurus, V6
18. 1999 Performance Red 35th Anniversary Limited Edition Mustang GT, 4.6
19. 2000 Black Lincoln LS, V8
20. 2001 Red Ford Explorer. 5.0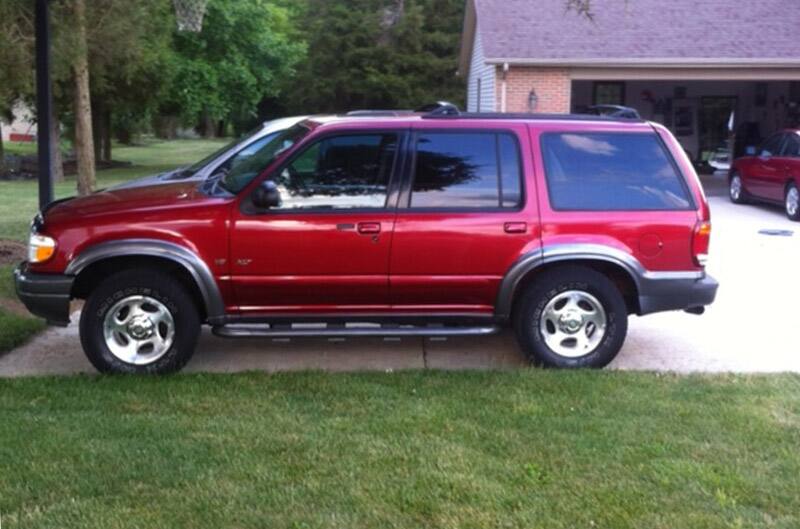 21. 2004 Silver Ford Freestar, 3.0 V6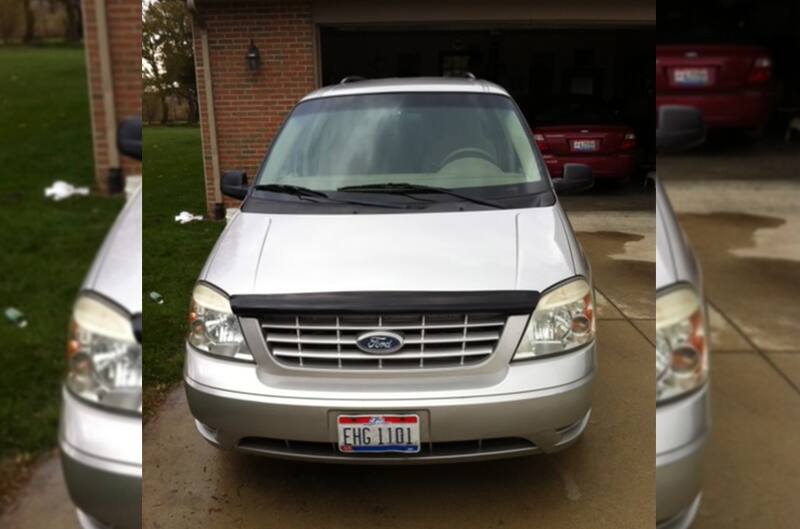 22. 2005 Silver Mercury Monterrey
23. 1988 Dark Blue Ford Thunderbird, 5.0
24. 2006 Fire Red Ford Five Hundred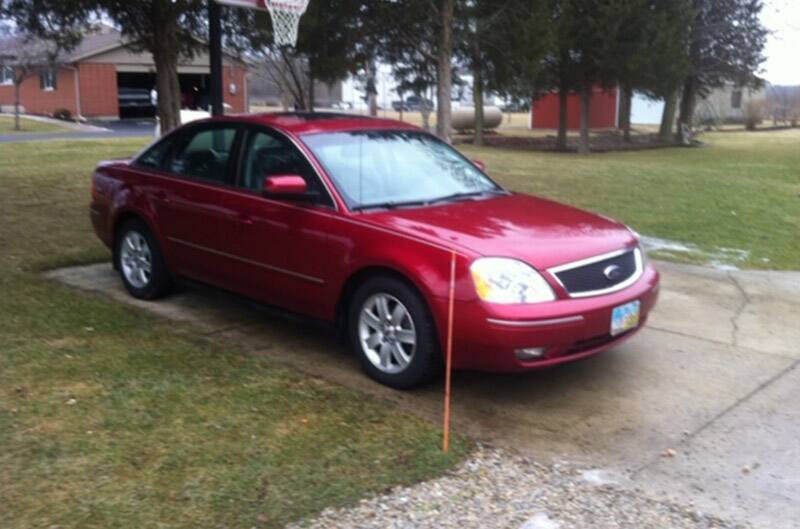 25. 2000 White Ford Escort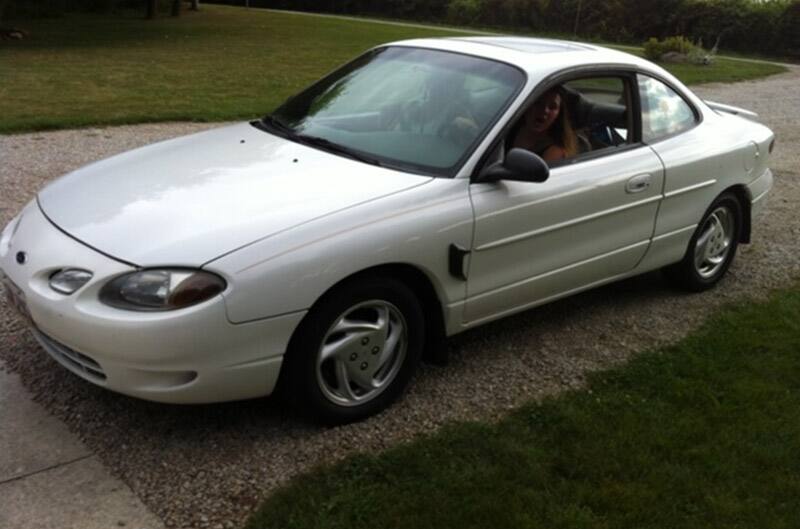 26. 1994 Black Ford Thunderbird, 5.0
27. 1993 Red Ford Thunderbird, 5.0
28. 1995 Ford Dark Green Thunderbird, 40th anniversary, 5.0
29. 2013 Black Lincoln MKS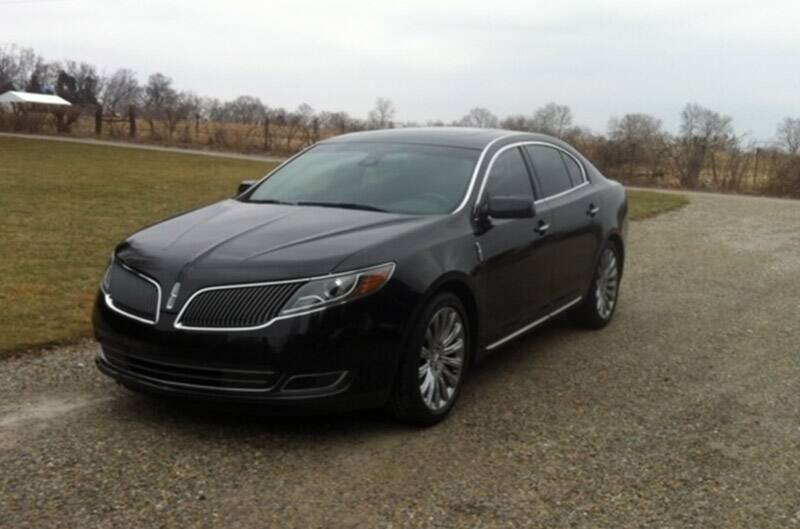 30. 2005 Black F-150 Crew Cab, 5.4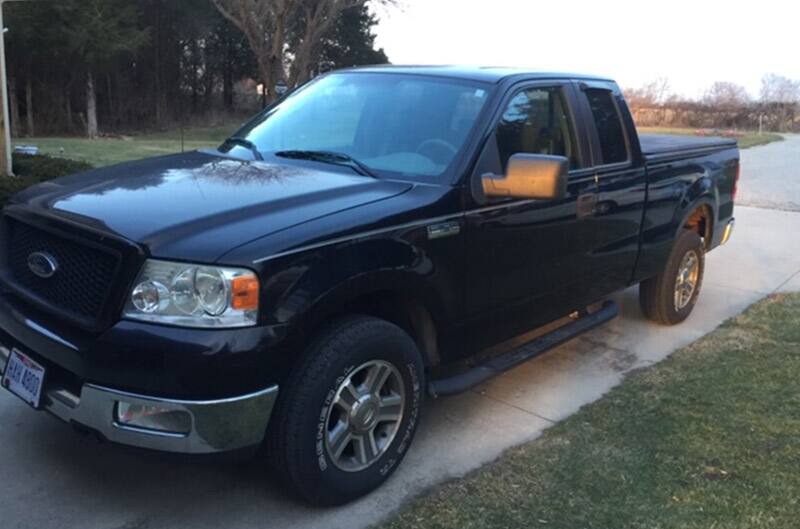 31. 2016 White Ford Fusion SE, 2.0
31. 1989 Blue and Silver Ford Mustang GT, 5.0
32. 1987 Pewter Ford Mustang LX, 5.0
33. 1999 Gold Ford Crown Vic, 5.0
34. 2015 Ford Taurus SHO, Charcoal Gray
35. 2016 Ford Taurus, Silver
36. 1999 Mustang GT, Burgundy, 4.6 DOHC
"If you'll recall from Charlotte, I am the person who gave you the 'Letter to the Editor' clipping that I spotted in Car and Driver magazine.
"My daughter just graduated with a teaching degree and her 2000 Ford Escort was getting tired, so we went car shopping. She bought a 2016 Ford Fusion because she could not afford a new crossover or an SUV. As long as the Fusion treats her well, she says will buy a Ford SUV once she gets married and she can afford it.
"In fact, I am such a Ford and Mustang fan that I wear Ford Mustang cologne. (That's why I included a picture of me along with my cars!). It is great that we can come up and talk cars to someone at Ford at a Ford car show – it makes us feel as if the company cares about us. I hope to see Ford Performance again later this year at various events! Thanks."

How YOU can Get In The Spotlight: For the past decade, one of the most popular features on FordPerformance.com and in our Fast News e-newsletter continues to be "Ford Fan Spotlight," where readers can send in their own reasons why they're fans of Ford Motor Company. You know who they are: Ford "superfans;" grassroots Ford racers; unique Ford vehicle owners; loyal Ford enthusiasts; notable Ford club people; special Ford families; and/or any avid supporter of Ford, Ford vehicles, Ford motorsports or Ford Performance who deserves a little bit of special recognition.

All you need to do to get you, your car or candidate considered is to send in a brief description (200-500 words or less) and a few photos (in .jpeg format, preferably 300 dpi) of a person (full name and hometown, please) and vehicle that you think Ford Performance should feature (and why) in the "Ford Fan Spotlight" for an upcoming installment of Fast News and posting on FordPerformance.com. Then email it to: ClubHub@Ford.com. Should you wish to send a video, you simply need to post it on www.YouTube.com (preferably 1-2 minutes long) and send in the link, along with a brief description, to that same ClubHub@Ford.com email address. We'll choose one submission each week. We hope to see YOU and your Ford in our Spotlight soon!