DEARBORN, Mich. - We love reading the email that FordPerformance.com readers send us via ClubHub@Ford.com, and while we eagerly await seeing your Ford Fan Spotlight submissions there, we often find out about other things that are on your mind. One topic that keep surfacing has to do with cars that came equipped with Ford's famed 427 big-block. Our feature story about the "factory 427 Mustang myth" has had fans all over the country still hunting to find a W-code (indicating a 427 V-8 install) on a Mustang VIN plate. But it seems seeing a 427 in ANY 1960's-era Ford is an unforgettable experience. At least that's the case with Tom Berg in Minnesota, who sent in the following note about popping a hood in 1970 at 1708 Central Avenue in Minneapolis, where high-performance Ford and Shelby dealer Minar Ford once stood. (The dealership later moved to nearby New Brighton, Minnesota, before being sold and becoming New Brighton Ford in 2002). Note that the photo serves as a "reenactment" of what Tom said still haunts him today:
"Hello Ford Performance. My name is Tom Berg. I have a 427 story for you. I once opened the hood of a 427-equipped 1969 Ford Fairlane in 1970. It was displayed on the sidewalk in front of Minar Ford in Minneapolis, Minnesota. I was drawn to it because it had a hood scoop, with a rectangular '427' emblem on the side of scoop.

"I just had to see the 427. So I opened the hood, expecting to see the single-4-barrel round air cleaner with a chrome top and the '427' sticker on it in orange or red. This one had the rubber on it for the Ram Air setup. The car was a notchback Fairlane, maybe with a black vinyl top but I'm not sure; I know the car was that light green color that me and my buddies called pea green.

"Minar was the big Shelby dealer in Minneapolis and we would always go there after school to look at the new Shelby and Boss Mustangs that were being delivered and put on display. I know that Fairlane was a 1969 model because my buddy had a '69 Torino Fastback with the 428 Cobra Jet. His car had a hood scoop that looked identical to the scoop I saw on that green Fairlane but his said 'Cobra Jet" and that one said '427.' At that time in 1970 Minar had a whole row of Boss 9's backed-in behind the building. They had them in every color, all with those big, black Boss 429 hood scoops. But the '427' scoop stood out, so I had to see it for myself.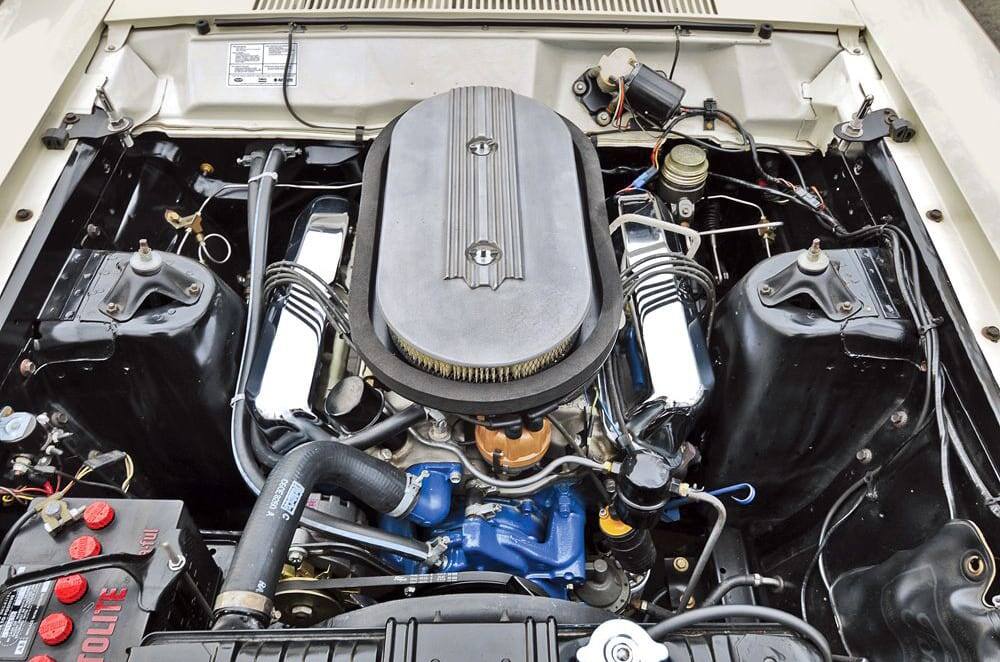 "I have never forgotten that Fairlane -- it haunts me to this day. It's kind of like seeing a UFO that you don't dare tell anyone about because they won't believe you. But I opened the hood!"
How YOU can Get In The Spotlight: For the past decade, one of the most popular features on FordPerformance.com and in our Fast News e-newsletter continues to be "Ford Fan Spotlight," where readers can send in their own reasons why they're fans of Ford Motor Company. You know who they are: Ford "superfans;" grassroots Ford racers; unique Ford vehicle owners; loyal Ford enthusiasts; notable Ford club people; special Ford families; and/or any avid supporter of Ford, Ford vehicles, Ford motorsports or Ford Performance who deserves a little bit of special recognition.

All you need to do to get you, your car or candidate considered is to send in a brief description (200-500 words or less) and a few photos (in .jpeg format, preferably 300 dpi) of a person (full name and hometown, please) and vehicle that you think Ford Performance should feature (and why) in the "Ford Fan Spotlight" for an upcoming installment of Fast News and posting on FordPerformance.com. Then email it to: ClubHub@Ford.com. Should you wish to send a video, you simply need to post it on www.YouTube.com (preferably 1-2 minutes long) and send in the link, along with a brief description, to that same ClubHub@Ford.com email address. We'll choose one submission each week. We hope to see YOU and your Ford in our Spotlight soon!