DEARBORN, Mich. - When Harlan Kemper of St. Paul, Minnesota, emailed us a photo of his late father's 1978 Ford Courier pickup with the words, "Boss Courier," in the subject line, we simply had to find out more. See below to hear Harlan's story of how he turned this once-humble ride into a 357-cubic- inch "Boss" of a pickup:

"Hello Ford Performance. My name is Harlan Kemper. You should consider my Boss Courier to be featured in your Ford Fan Spotlight. My dad bought this truck new in late 197. It is a 1978 model, and it came with the 2.3 inline four and an automatic. He used to let me use it just to go to work, but I snuck it out to go cruising all the time, as it was my first vehicle.
"I kept doing things to it. It had no carpet from the factory, so I made one for it; I put some cone-style wheel covers on it and the topper. And although the four-banger did not have much power, I found a newly seal-coated parking lot and could get it to burn rubber doing doughnuts. I also tried many other tricks like putting Vaseline on the tires. I would wear out the right-rear tire, then rotate a different one to that corner. My dad was awful angry that those tires were already bald on a new truck with less than 3,000 miles on it!

"When he drove it and used it like a truck, I would freak out -- that was my show truck! I did not want the bed all scratched up! I then went out and ordered a set of Cragar SST wheels on layaway from a place called "10,000 Auto Parts" (which was the name of an old local auto parts store long gone now). I put those wheels on layaway as soon as I spotted them, as I had never seen them on a vehicle before and they were one of few that had the 6-lug pattern available. Of course I could not get them until I paid for them, and it took me two-plus years to pay the amount in full. When my last payment was getting close, I told the clerk to please order them because I was going to pay them off soon. But he ignored my request, claiming he could get them quick -- which was wrong, because after I had paid in full and he placed the order, it took another six months before the order came in! By the time I got them installed on the truck, everyone had them!

"One day my mom told my dad that he better buy a different truck because my interest in it made it clear that he was not getting this one back! After only a couple of winters it started to show some surface rust, even though I had washed the heck out of it and would even walk in the winter whenever I could and call in sick at work on snowy days to avoid driving in in the salt. I eventually took over ownership of the Courier and had it repainted for $1,400 -- which included doing the bed topper. My dad freaked out that I spent that kind of money on a paint job (this was back in 1980). He had actually called the body shop and gave them what-for for that pricing, and they almost kicked me out!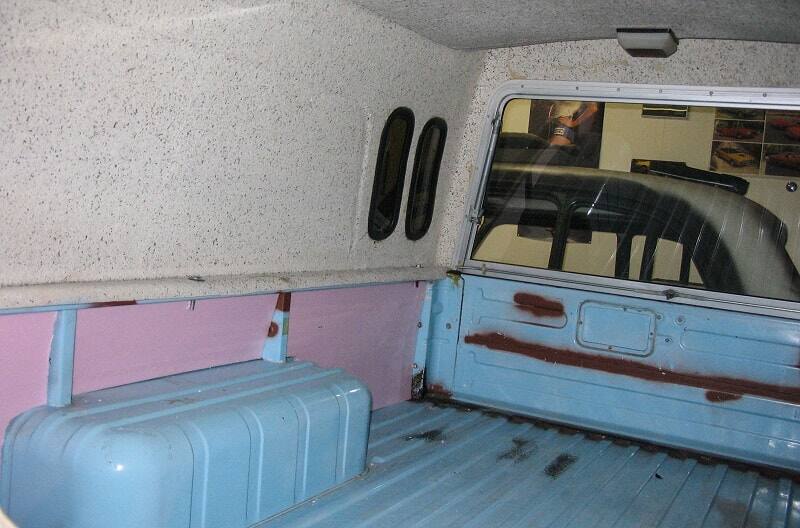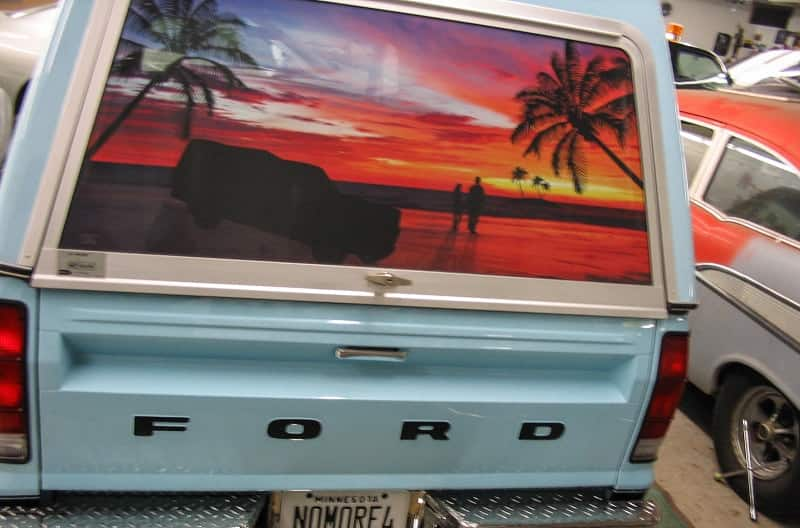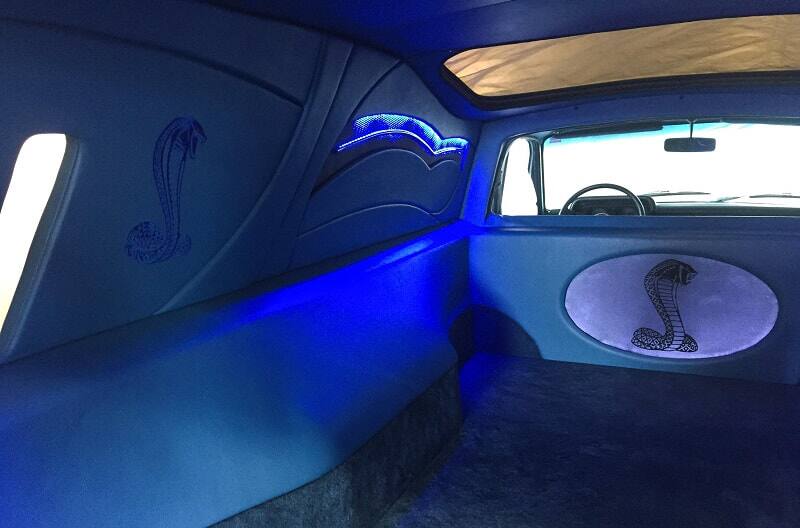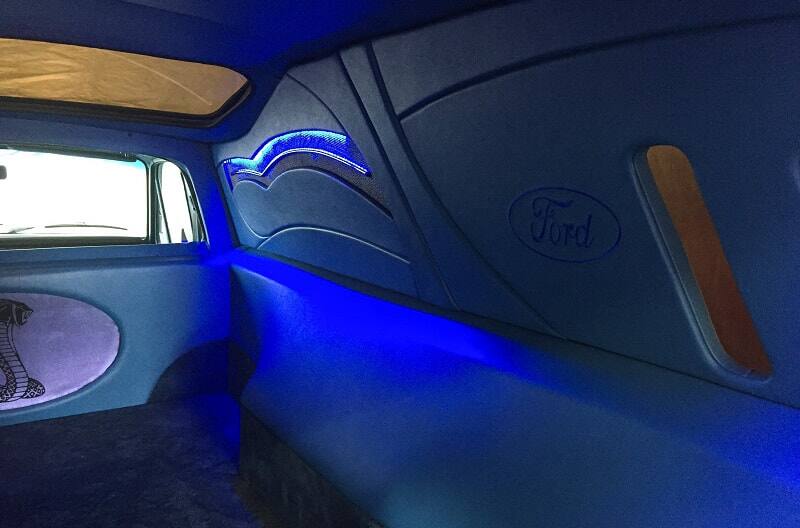 "Sad to say my dad is gone now so he never got to see my latest paint job, costing 10 times what that first repaint did, and to see the redone interior (with a custom made Dakota digital VHX dash). Needless to say, there's no more hauling loads of dirt and gravel in this truck! And now it even has the power to get out of its own way -- by way of a .030 warmed-over 351W V-8 backed by a manual valve-bodied C4 automatic and a Dana rear end.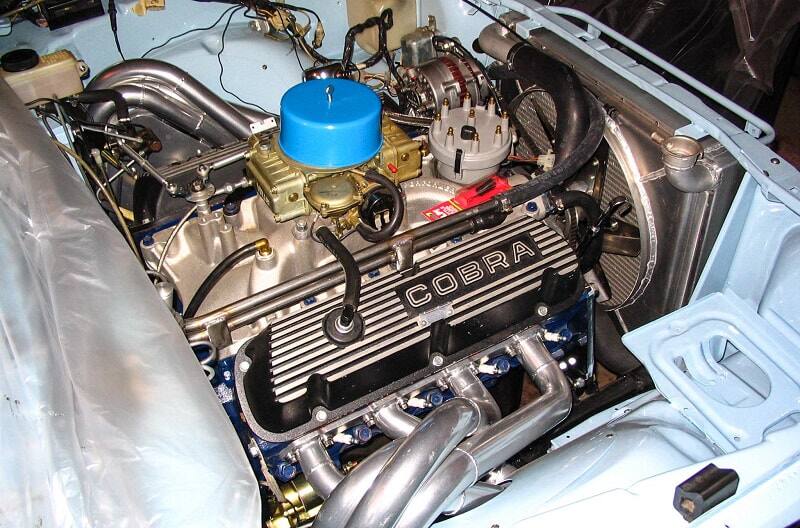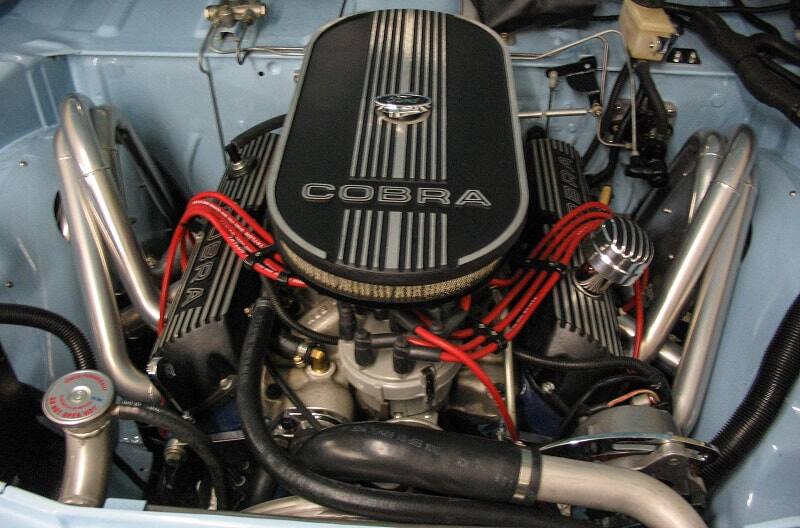 "I drew out a scene for the rear window, depicting my wife and me standing next to the truck, and had it made up. I have the front spoiler all ready and painted but I am still in the process of working out some bugs and doing testing on the truck. I love driving it now more than ever!"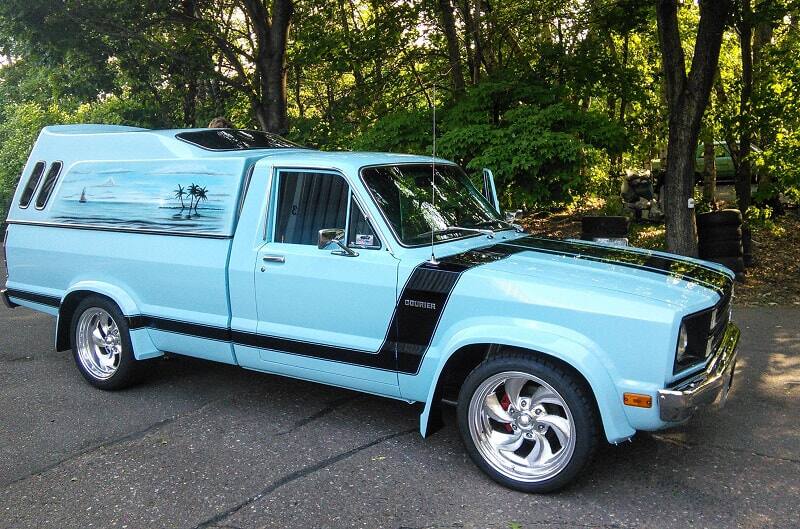 How YOU can Get In The Spotlight: For the past decade, one of the most popular features on FordPerformance.com and in our Fast News e-newsletter continues to be "Ford Fan Spotlight," where readers can send in their own reasons why they're fans of Ford Motor Company. You know who they are: Ford "superfans;" grassroots Ford racers; unique Ford vehicle owners; loyal Ford enthusiasts; notable Ford club people; special Ford families; and/or any avid supporter of Ford, Ford vehicles, Ford motorsports or Ford Performance who deserves a little bit of special recognition.

All you need to do to get you, your car or candidate considered is to send in a brief description (200-500 words or less) and a few photos (in .jpeg format, preferably 300 dpi) of a person (full name and hometown, please) and vehicle that you think Ford Performance should feature (and why) in the "Ford Fan Spotlight" for an upcoming installment of Fast News and posting on FordPerformance.com. Then email it to: ClubHub@Ford.com. Should you wish to send a video, you simply need to post it on www.YouTube.com (preferably 1-2 minutes long) and send in the link, along with a brief description, to that same ClubHub@Ford.com email address. We'll choose one submission each week. We hope to see YOU and your Ford in our Spotlight soon!