DEARBORN, Mich. - Any true Mustang fan in New York knows about the Mustang & Shelby Club of Long Island, and any MSCLI club member knows about the affable Dennis Healy, who serves as the club's secretary. We've known Dennis for many years, thanks in part to his involvement in the Mustang Club of America, and the fact that he is so active in the hobby. After Dennis recently added a brand-new Royal Crimson 2018 Mustang EcoBoost to his all-Ford fleet of vehicles, he decided it was time to share his Mustang story with us below:
"Hello, Ford Performance! My name is Dennis Healy. I grew up in a family where we only had Fords and learned to drive on a four-door 1972 Maverick that I appropriated from my parents for my senior year of high school and freshman year of college. In May of 1980, I bought my first Mustang – a new Ghia Hatchback in Polar White with Red velour interior that I still own today. It didn't hurt that my Mom was the controller at the local dealership.
"In May of 1983 I added a second Mustang, a 1966 convertible. My Dad and I fixed it up and it became my fun summer-weekend ride until 1990. By then, Mom was at another dealer when I asked if they had a 1990 Limited Edition 5.0 LX convertible in stock. They did -- and so in September of that year I became its first owner. This relegated the '66 to the garage as the '90 became the fun car while the '80 was my daily driver.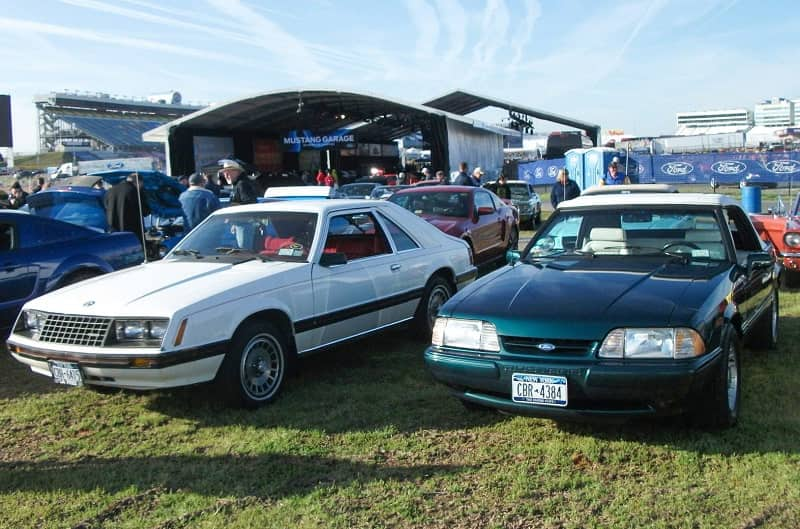 "In 1998, I bought a new Eddie Bauer Ford Explorer and retired the '80 Mustang to my family vacation home in the Poconos. The Explorer continues to be my daily driver. The '66 sits in my sister's garage and needs a restoration, while the '90 is my 'show car' in local and Mustang Club of America shows. After being just 1 point away from earning my MCA Grille Medallion in the Unrestored Class during this year's MCA Grand National in Merrimack, New Hampshire, I'm proud to say that my Grille Medallion has been approved, and I expect to receive it at the 2019 MCA Grand National show in Fredericksburg, Virginia, over Labor Day weekend.
"Over the years, I began to take a more active role in my local club, the Mustang & Shelby Club of Long Island, and am currently its club secretary, as well as an MCA Regional Director. This past April, I decided it was time for me to get a new Mustang so that I could enjoy some of the upcoming club cruises, as I really didn't want to use either the '80 or '90 for such drives. I went to my local dealership looking for a 2018 EcoBoost Premium Coupe with the upgraded interior and Pony Package in Royal Crimson. They did not have one in stock, but located one in southern New Jersey. One week later, they had the car -- and I was driving away in my beautiful new Mustang.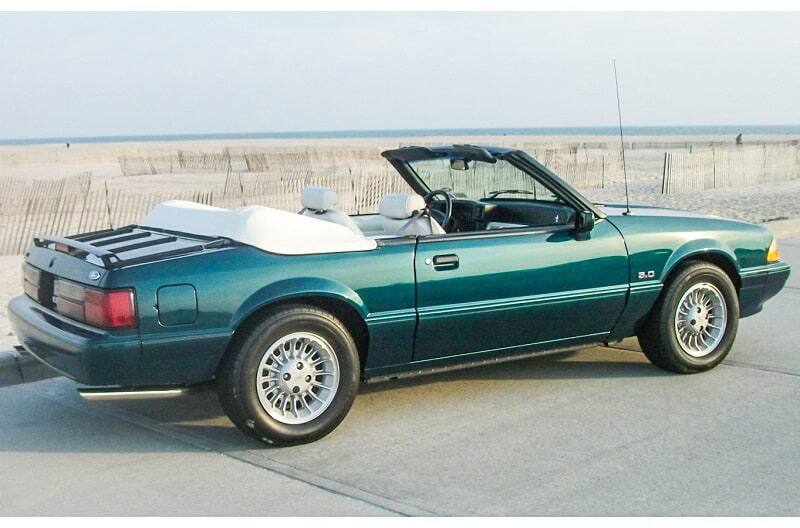 "On July 29th, 2018, I along with 13 other club members traveled to Camden, New Jersey, for a tour of the Battleship New Jersey. We were lucky enough to be able to park our Mustangs on the pier in front of the USS New Jersey, creating a small display for everyone touring the ship that day. I was lucky enough to score the best spot on the pier allowing for a picture of my Mustang with the ship's superstructure as the background. As we left the pier, every club member stopped where I was parked to take advantage of the same photo-op. This was the second big club cruise of the season – the first being the 'Dust-Off' to the Lighthouse at Montauk Point, located on the very tip of Long Island.
"Sometimes, when I tell non-club people that I own four Ford Mustangs, they ask, 'Why?' And my answer is, 'Why not'?"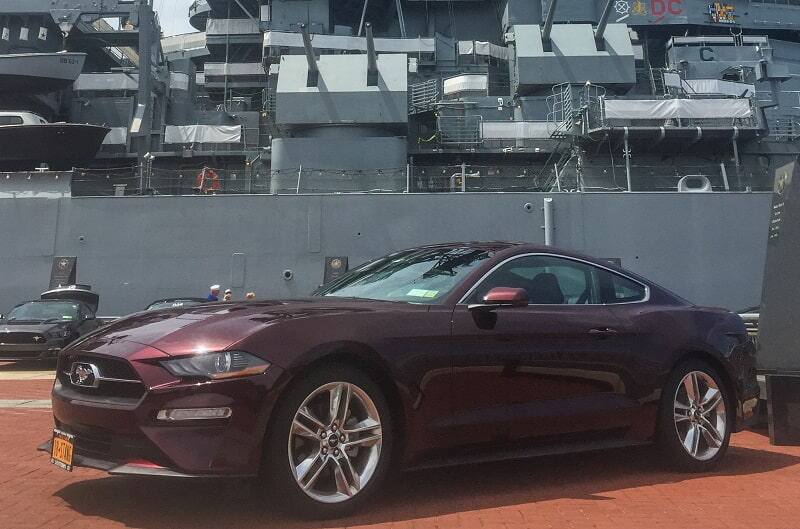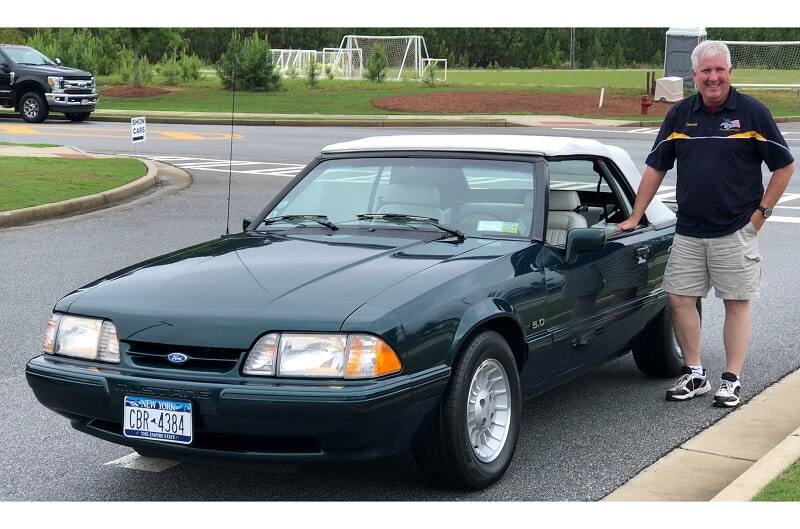 How YOU can Get In The Spotlight: For several years now, one of the most popular features on FordPerformance.com and in our Fast News e-newsletter continues to be "Ford Fan Spotlight," where readers can send in their own reasons why they're fans of Ford Motor Company. You know who they are: Ford "superfans;" grassroots Ford racers; unique Ford vehicle owners; loyal Ford enthusiasts; notable Ford club people; special Ford families; and/or any avid supporter of Ford, Ford vehicles, Ford motorsports or Ford Performance who deserves a little bit of special recognition.

All you need to do to get you, your car or candidate considered is to send in a brief description (200-500 words or less) and a few photos (in .jpeg format, preferably 300 dpi) of a person (full name and hometown, please) and vehicle that you think Ford Performance should feature (and why) in the "Ford Fan Spotlight" for an upcoming installment of Fast News and posting on FordPerformance.com. Then email it to: ClubHub@Ford.com. Should you wish to send a video, you simply need to post it on www.YouTube.com (preferably 1-2 minutes long) and send in the link, along with a brief description, to that same ClubHub@Ford.com email address. We'll choose one submission each week.