ALLEN PARK, Mich. – In today's fast-paced, ultra-competitive workplace, few people enjoy taking their work home with them. Unless you happen to be Ford Performance engineer John Wicks, that is. Wicks, who served as engineering leader on the Focus RS "Drift Stick" program, has such an affinity for performance and racing that he actually built a racetrack in his own backyard. Check out his story directly from the gang over in Ford Performance Engineering:
"Improving a lap time by even milliseconds can change the status of a racer from pretender to contender in competition. This doesn't happen magically. Continuous assessment of a vehicle has to happen after each race, and making week-to-week tweaks that help push them into the contender class is great fun for drivers.
"John Wicks, Ford Performance program launch manager, raced in the American Race Truck Series in the mid-1990s. It's a lifestyle he can't get enough of -- so much so that when the series dispersed during the recession, he decided to build a racetrack in his own backyard in rural Clinton, Michigan.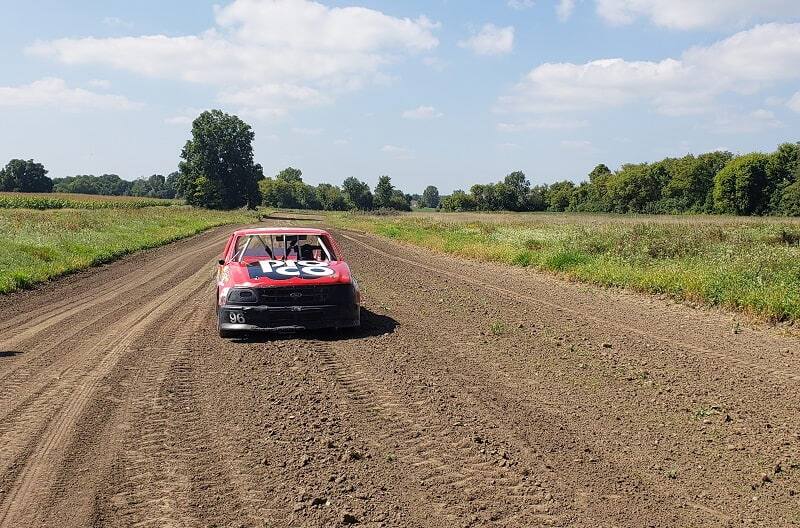 "The dirt-circle track is nearly half-a-mile long and features lengthy straightaways and short, sharp corners. Track corners, according to Wicks, are the spots that make or break you.
'It's controlled chaos right on the edge that makes you fast, he says.
"In the truck series, Wicks and the other competitors raced trucks with standard 5.0-liter V-8 engines, automatic transmissions and chassis based on the 1978-87 Monte Carlo. The final year saw him take first place – racing a Maplewood Speed Shop Ford with an F-150 body, 5.0-liter engine and four-speed top-loader transmission. 'You can't just be a great driver and make any vehicle win,' says Wicks. 'You need to have a well-engineered chassis and deliver great driving on any given day. That's the challenge and excitement of racing.'
"Once his own track was completed, off came the asphalt track tires from Wicks' truck, replaced by dirt tires, which give it a little more grip around the bends. With his racing background and his own personal racetrack, the next step for Wicks was to land a job at Ford Performance. A launch specialist for nearly 10 years with Ford, he wanted more involvement with performance vehicles, and he got that opportunity by helping launch the first-generation F-150 Raptor while working on the Ford new-model programs side.

"That led to an offer from Ford Performance to work with the European team on B and C car programs – most notably, the Focus RS. Wicks worked in parts sourcing and releasing of the 2016 Ford Focus RS destined for North America for the first time. With 350 horsepower, 350 pounds-feet of torque and industry-first Drift Mode, Focus RS was a revelation to the performance car community.
"Then the Ford Performance team decided to expand on Drift Mode to create a 'drift stick, designed to give drivers a more connected feel to the car. Wicks led the brainstorming, and the team discovered they could do an electric slide brake using ABS to power the rear brake calipers. Based on the driveline design and drift-stick integration, the driver does not have to clutch when engaging the drift stick. 'We worked with Ken Block in developing the drift stick,' says Wicks. 'We went through several sets of tires in testing.'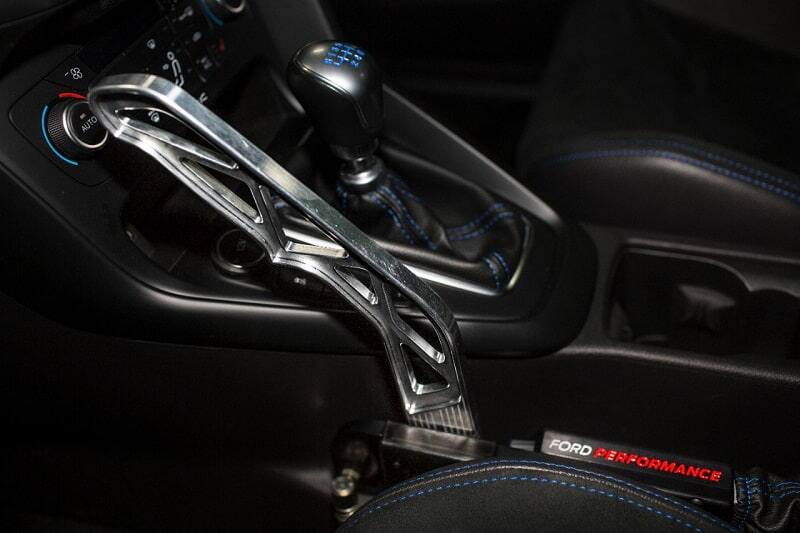 "In late February of that year, Focus RS owners began taking delivery of their Drift Stick-equipped cars, and sales remained strong through the entire model run. Wicks was excited to share his passion for racing through a product aimed at enhancing the drive experience. He now hopes to get one out on his own home track soon, and looks forward to inviting friends, family and fellow racers for a one-lap showdown in his own backyard."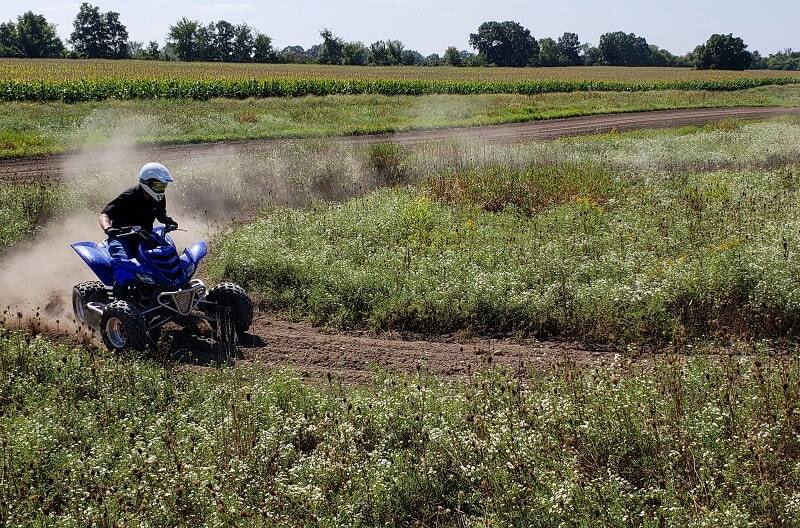 How YOU can Get In The Spotlight: For several years now, one of the most popular features on FordPerformance.com and in our Fast News e-newsletter continues to be "Ford Fan Spotlight," where readers can send in their own reasons why they're fans of Ford Motor Company. You know who they are: Ford "superfans;" grassroots Ford racers; unique Ford vehicle owners; loyal Ford enthusiasts; notable Ford club people; special Ford families; and/or any avid supporter of Ford, Ford vehicles, Ford motorsports or Ford Performance who deserves a little bit of special recognition.

All you need to do to get you, your car or candidate considered is to send in a brief description (200-500 words or less) and a few photos (in .jpeg format, preferably 300 dpi) of a person (full name and hometown, please) and vehicle that you think Ford Performance should feature (and why) in the "Ford Fan Spotlight" for an upcoming installment of Fast News and posting on FordPerformance.com. Then email it to: ClubHub@Ford.com. Should you wish to send a video, you simply need to post it on www.YouTube.com (preferably 1-2 minutes long) and send in the link, along with a brief description, to that same ClubHub@Ford.com email address. We'll choose one submission each week.