DEARBORN, Mich. - We met up with Mason Broughton twice this past summer, first at the Queen City Mustangers Show and then after seeing his car at the 39th Annual Race to Indy Show, where we asked him to tell us the story behind his 1965 Mustang "survivor." Thankfully, Mason came through and shares with us his cool personal Mustang story below:
"Hello, Ford Performance. My name is Mason Broughton. I'm a member of both the Falls City Mustang Club in southern Indiana, and the Mustang Club of America. Thanks for asking me to share my Mustang story.
"When I first began looking to buy a Mustang I was dying to have an all-original first-gen car from the beginning of production, or at least as close to that as possible. My efforts were beginning to look fruitless, as so many people have modified their early Mustangs or no longer have the original engine from the car. While I love their creativity in keeping their Mustangs going, that's just not what I was looking for at the time.
"I was almost to the point of settling for a repainted car that had been turned into a GT clone until I got a phone call from a close family friend who told me they might just have the car for me. Knowing this family very well, I was excited to have my chance to look at one of the many cars owned by Leo Zollman – a local man known for being a lover of all things Mustang and a well-respected mechanic at the local Army ammunition plant.

"Sadly, Leo had passed away in 2005 and his family didn't plan on selling any of his cars at first. But they welcomed the idea of selling one to a family friend and helping me start a forever-lasting passion of owning and driving a classic Mustang.
"I wasn't disappointed when I had gotten to the garage where the family was storing two of Leo's 1965 Mustangs. After they had brought out both of Leo's remaining 65's, that's the moment that I found my current car. Leo's daughter had told me there was a special story behind the car I had picked, and it's one that I was able to validate with research I've since done on the car. I become happier every time I get to tell the story again.

"This particular Mustang was produced June 2nd, 1965, at the Dearborn (Michigan) Assembly Plant and was shipped off to Bill Swope Ford of Louisville, Kentucky. There, it was bought and driven by a gentleman in Sellersburg, Indiana, until 1979, when it suffered an engine failure. When Leo heard about the car, he saw the perfect opportunity to add another Mustang to his collection since he knew exactly what was wrong with the motor.

"He, his wife and his daughter all spent many nights working on that Mustang's engine to get it running like new. After a year of labor, the car was officially registered with the State of Indiana and was back on the road. Leo took great pride in all of his Mustangs and drove each and every one of them during local parades. The last time Leo had registered this car was in 2002. He had reached a point in his life where he didn't have much strength left to keep maintaining his cars and getting them ready for parades He had settled on driving just one car -- his White 1966 Mustang – until he passed away in the hospital in '05. I never got to meet Leo, as I was just 5 years old when Mr. Zollman had passed, but I would've loved to have gotten the chance to sit with him and pick his brain about this Mustang.
"Today, I'm very happy to carry on his tradition and drive this old Mustang around and show it off to the world as a true survivor car that has withstood the test of time. Despite the effort it takes to keep any antique vehicle roadworthy, I still drive the car once or twice a week to keep the motor and mechanicals running smoothly -- and also to see the looks on everyone's face as I pass them in this classic Mustang!
"I often get stopped and asked questions, such as, "Is that still an original car?" or "How many miles are on that car?" But the one question that almost everyone asks is, "Is it for sale?"
Of course the answer is always, "No!" Even though I appreciate compliments from people and the fact they'd like to buy it, I've only had the car for a year now and I plan to keep it until I'm in my 80's. I've taken the car to many events, such as the National Street Car Takeover, the 39th Annual Race to Indy show, Charlestown Indiana's Founder Day Parade, and many other events. Even though the car doesn't win very many awards because most judged shows don't have a 'Survivors" class, I'm still happy to show it and tell its story to people, just like I am here.
"I hope that by the end of next year that I will have been able to restore the car to factory condition while keeping the original parts it has now. In the end, I want this car to be an example of how American ingenuity and engineering can triumph over the ravages of time. I hope you've all enjoyed the story of this car's past, present and future, and I hope to see many of you at Mustang shows at future shows so that you can meet me and see my car.
"My thanks to Ford Performance for attending so many of the club shows and for connecting with Mustang owners in person. I appreciate the effort Ford has undertaken to support clubs like mine and the many others all across the country. Mustang is a car we can all be proud of!"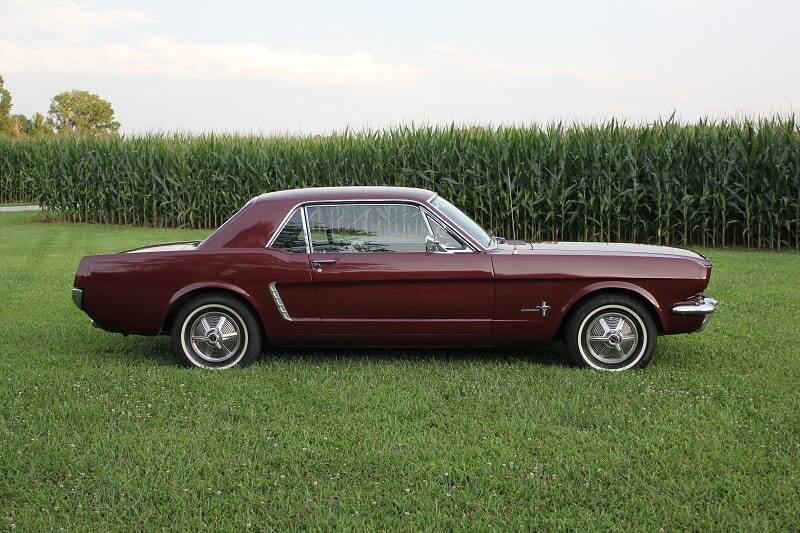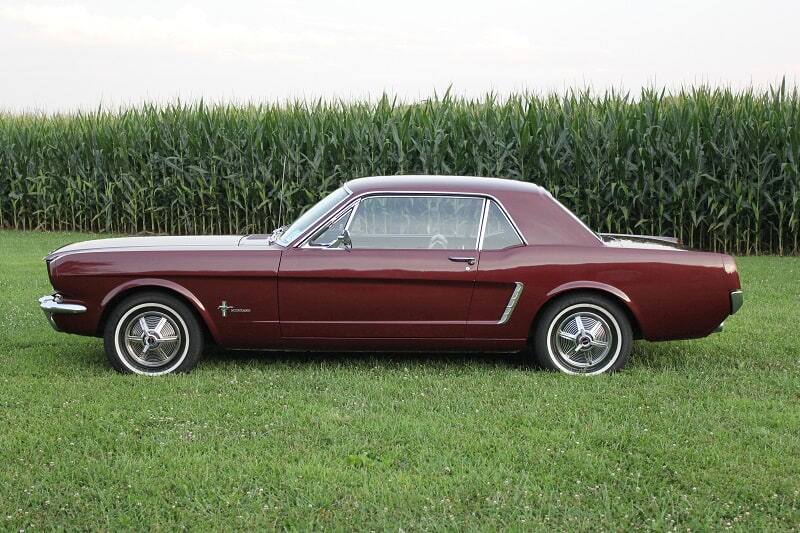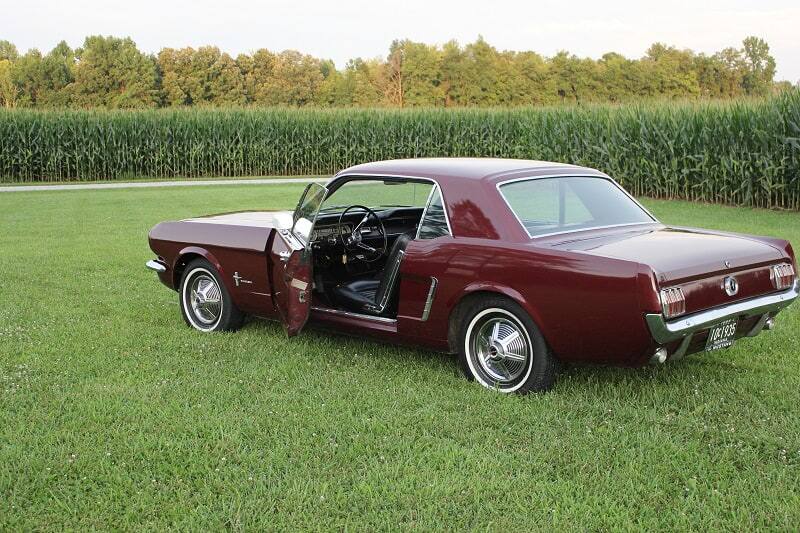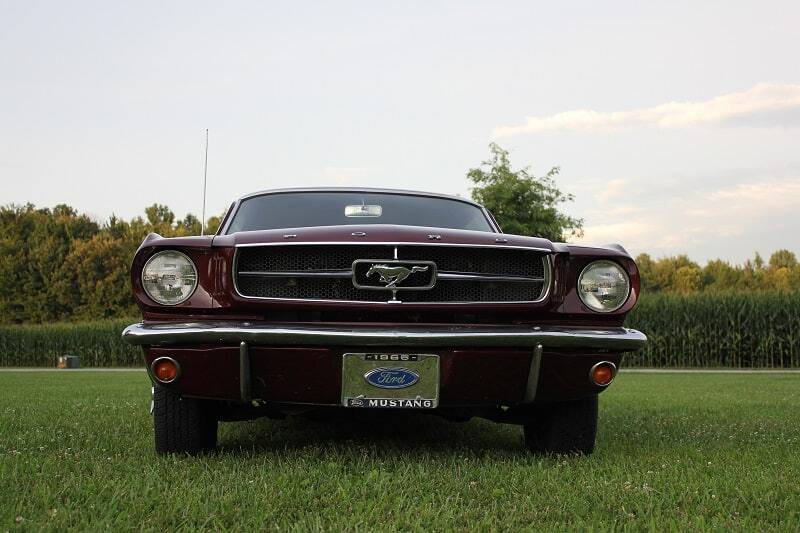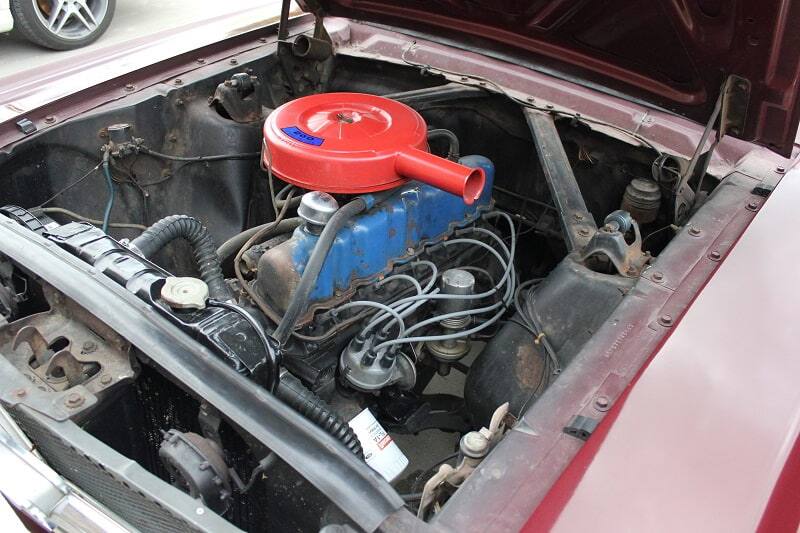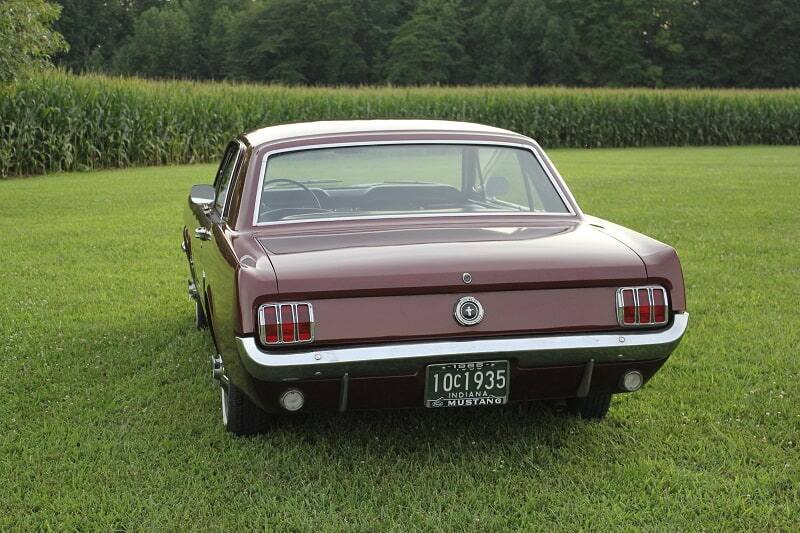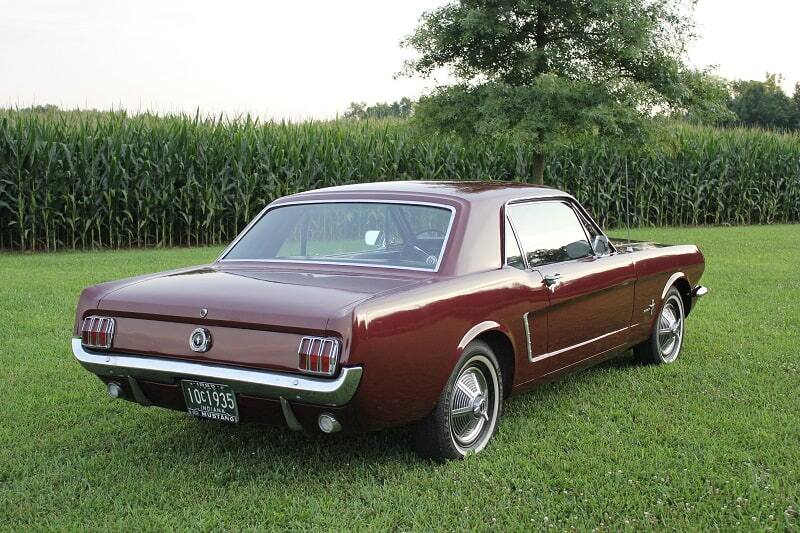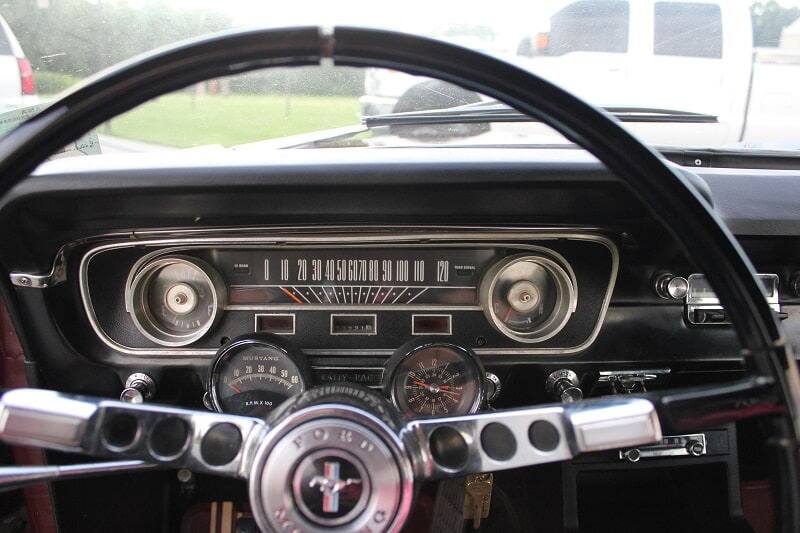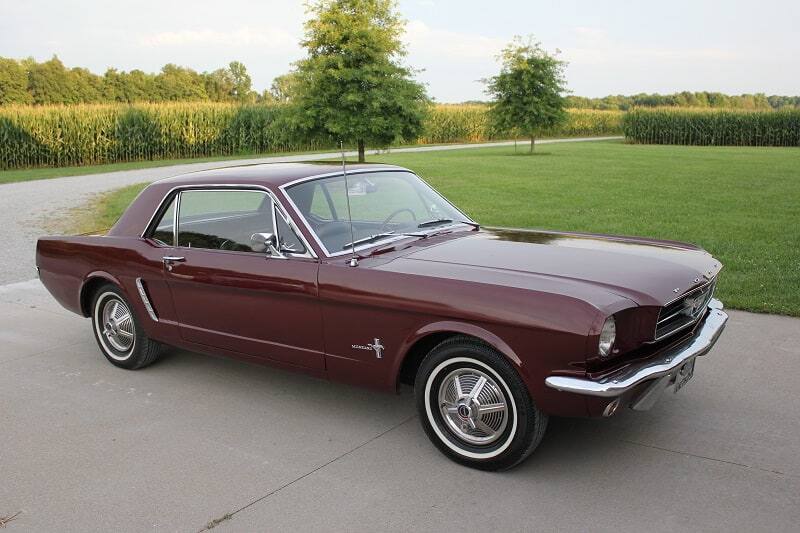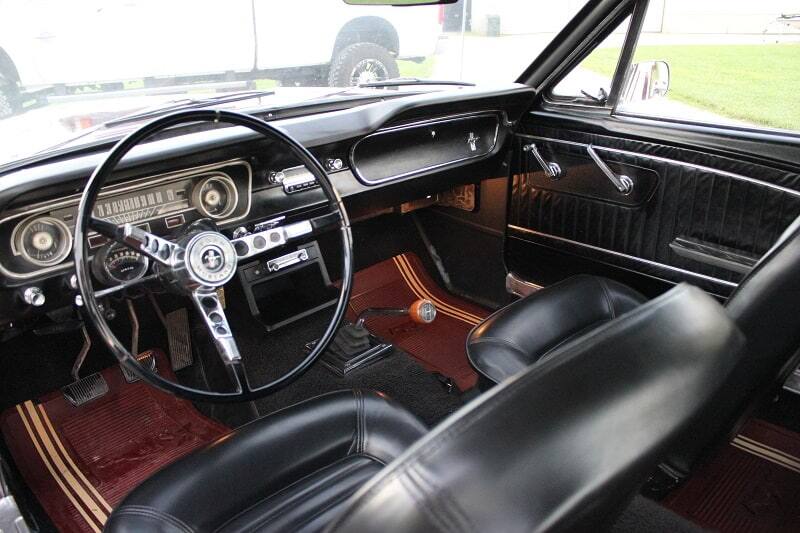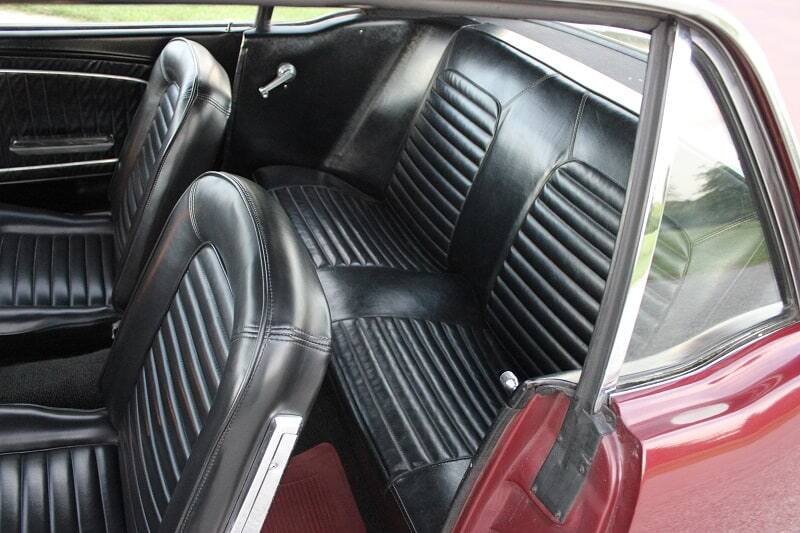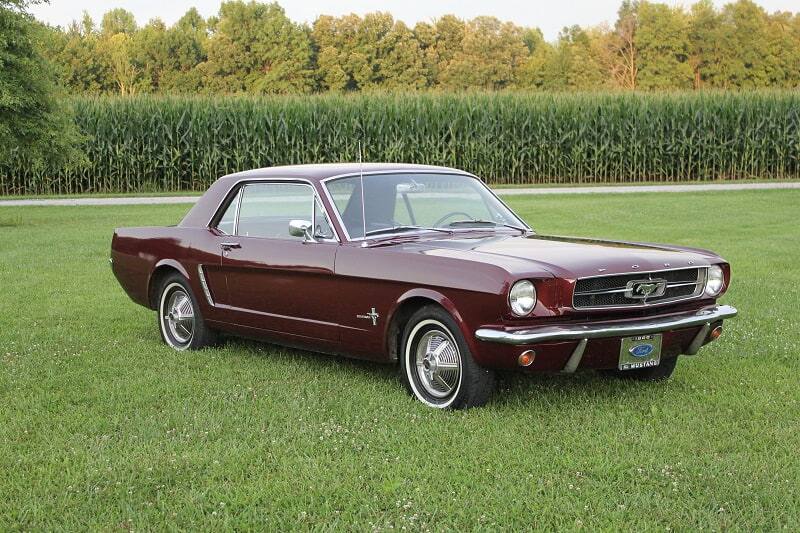 How YOU can Get In The Spotlight: For several years now, one of the most popular features on FordPerformance.com and in our Fast News e-newsletter continues to be "Ford Fan Spotlight," where readers can send in their own reasons why they're fans of Ford Motor Company. You know who they are: Ford "superfans;" grassroots Ford racers; unique Ford vehicle owners; loyal Ford enthusiasts; notable Ford club people; special Ford families; and/or any avid supporter of Ford, Ford vehicles, Ford motorsports or Ford Performance who deserves a little bit of special recognition.
All you need to do to get you, your car or candidate considered is to send in a brief description (200-500 words or less) and a few photos (in .jpeg format, preferably 300 dpi) of a person (full name and hometown, please) and vehicle that you think Ford Performance should feature (and why) in the "Ford Fan Spotlight" for an upcoming installment of Fast News and posting on FordPerformance.com. Then email it to: ClubHub@Ford.com. Should you wish to send a video, you simply need to post it on www.YouTube.com (preferably 1-2 minutes long) and send in the link, along with a brief description, to that same ClubHub@Ford.com email address. We'll choose one submission each week.