DEARBORN, Mich. - Because we are "on the ground" at Mustang club shows all across the country each year, we get to see a lot of cool Mustangs and meet a lot of cool Mustang people. For many Mustangers, Ford pony car love is a husband-and-wife affair. We discovered that's exactly the case with Red Mustang Registry member Greg Shepherd of Kentucky, who sent us pics of a pair of beautiful red Mustangs that both he and his wife drive and enjoy. Check out his note to us below:
"Hello, Ford Performance. My name is Greg Shepherd. I met you when you set up a Meet & Greet at the Queen City Mustangers' 11th Annual All Ford and Mustang Show in West Chester, Ohio, back on June 30, 2018. During your Ford Performance presentation before the awards ceremony in the Lakota West High School auditorium that day, you had mentioned that our cars can appear in your Ford Fan Spotlight if we'd send you a few photos.
"Well, here are a few photos of my Roush 5XR Mustang and my wife's 2015 Ruby Red 50th Anniversary Edition Mustang GT. Thanks for doing what you do for Mustang fans!"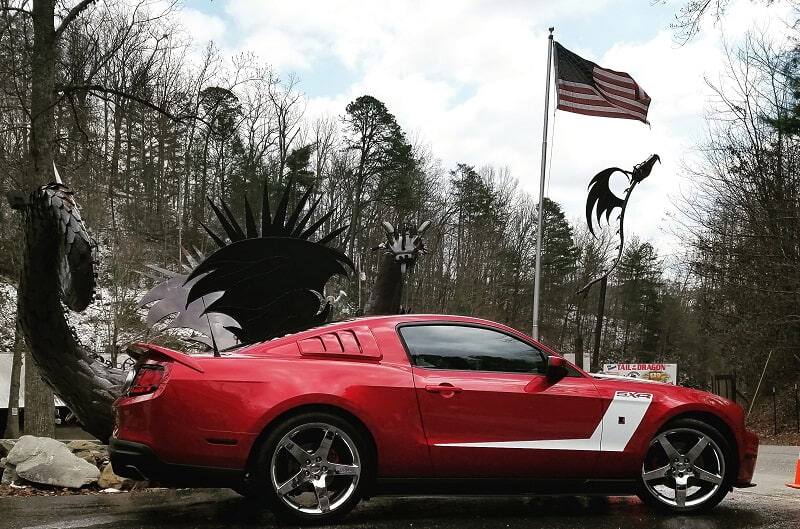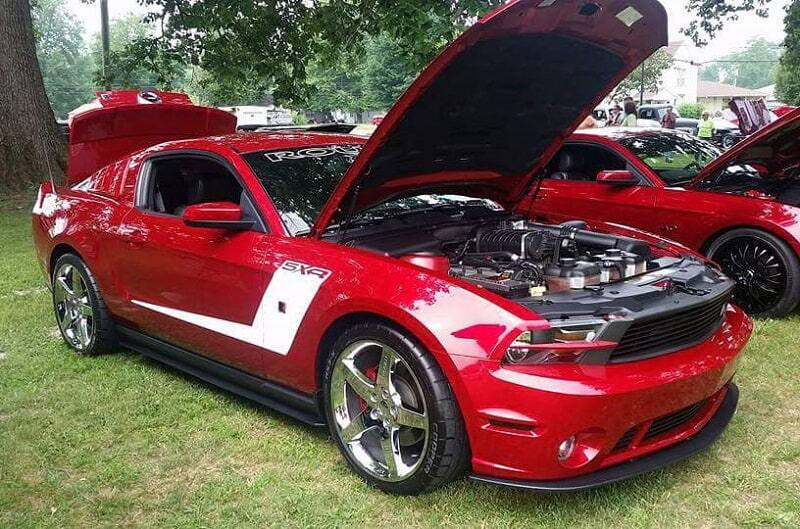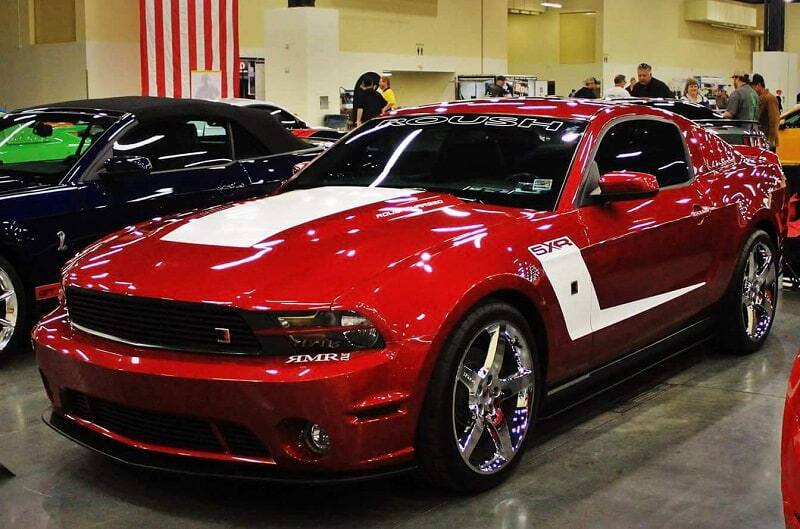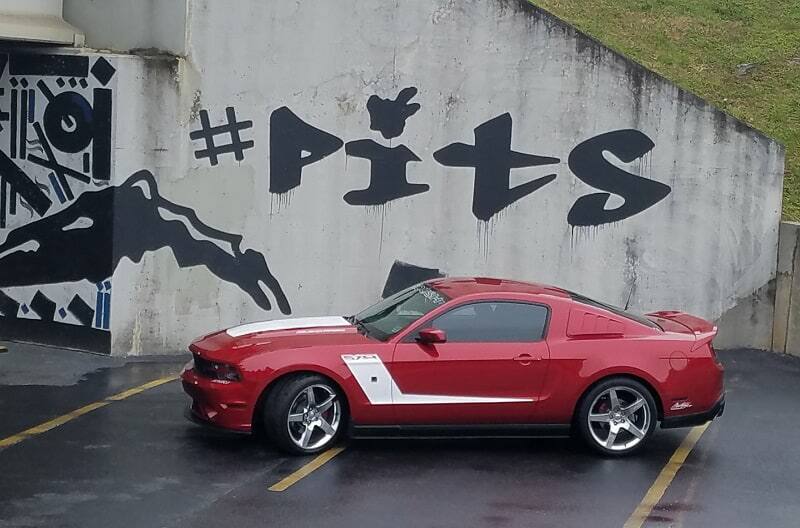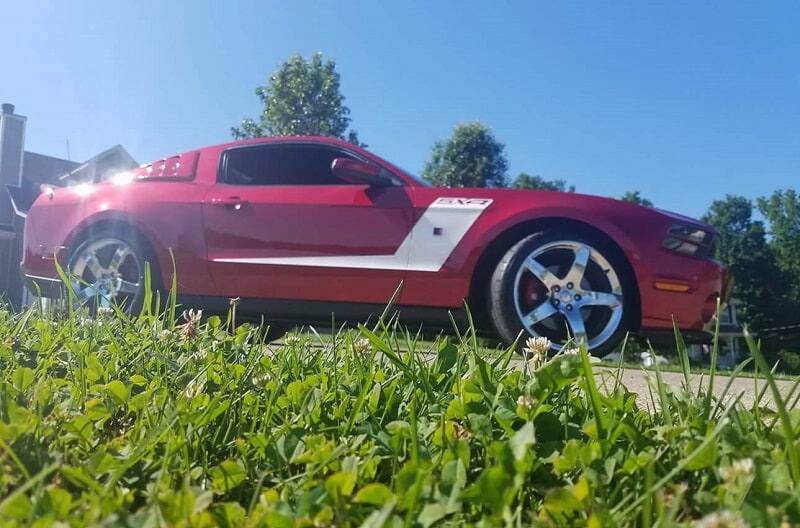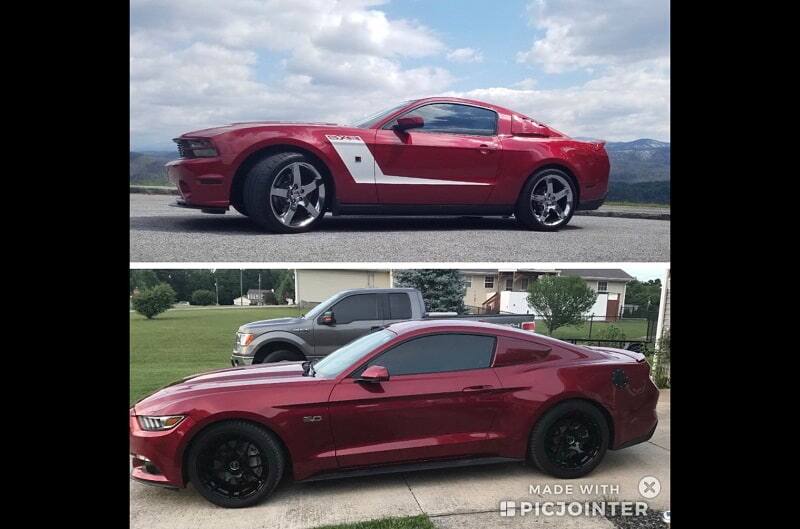 How YOU can Get In The Spotlight: For several years now, one of the most popular features on FordPerformance.com and in our Fast News e-newsletter continues to be "Ford Fan Spotlight," where readers can send in their own reasons why they're fans of Ford Motor Company. You know who they are: Ford "superfans;" grassroots Ford racers; unique Ford vehicle owners; loyal Ford enthusiasts; notable Ford club people; special Ford families; and/or any avid supporter of Ford, Ford vehicles, Ford motorsports or Ford Performance who deserves a little bit of special recognition.

All you need to do to get you, your car or candidate considered is to send in a brief description (200-500 words or less) and a few photos (in .jpeg format, preferably 300 dpi) of a person (full name and hometown, please) and vehicle that you think Ford Performance should feature (and why) in the "Ford Fan Spotlight" for an upcoming installment of Fast News and posting on FordPerformance.com. Then email it to: ClubHub@Ford.com. Should you wish to send a video, you simply need to post it on www.YouTube.com (preferably 1-2 minutes long) and send in the link, along with a brief description, to that same ClubHub@Ford.com email address. We'll choose one submission each week.