DEARBORN, Mich. - Remember the old saying, "Like Father, Like Son?" Well, you could say that's the case when it comes to Keir Anufrijevas' fondness for Fords. The Denver resident sent us an email to show us a set of classic Fords that he's restored – a 1964 Galaxie 500, and then his father's 1966 F-100 pickup to match. Read his note to us below to hear how the apple hasn't fallen far from the tree:
"Hello, Ford Performance! My Name is Keir Anufrijevas and I'm from Denver, Colorado. I think that you should feature my matching set of Fords that I have restored. The first one is a 1964 Ford Galaxie 500. It has the Thunderbird 390 V-8 and a 4-speed manual, and still has its original interior.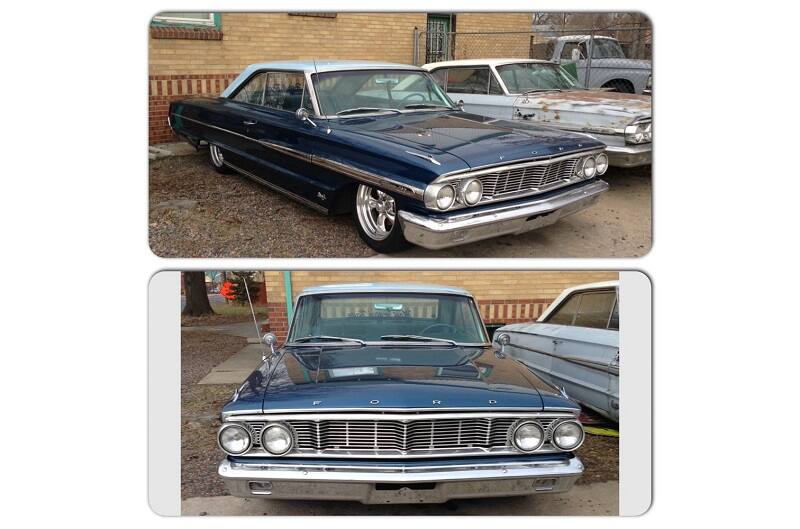 "The second vehicle I restored is my dad's old 1966 F-100. It has the original 352 engine, but I painted it Guardsman Blue with a Skylight Blue hardtop to match the Galaxie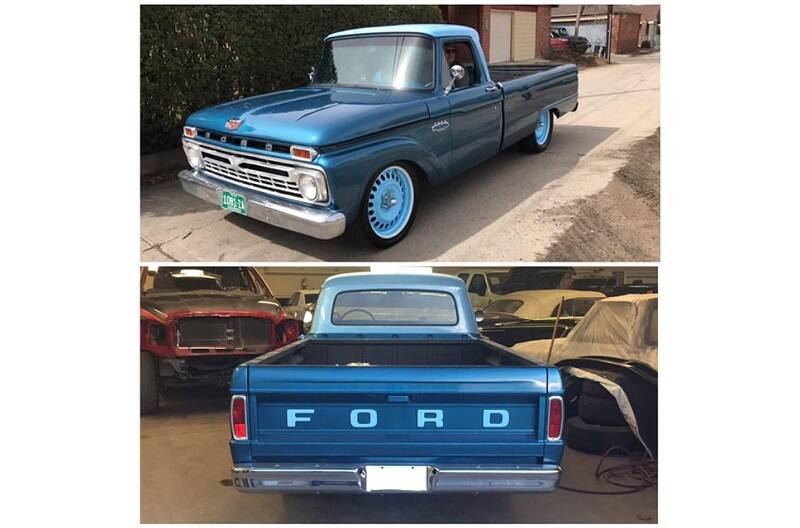 "I love Fords because my dad always had Mustangs and Ford trucks in our family and today my everyday driver is a 2011 Ford F-150 Lariat with the EcoBoost engine.
"Thanks for putting my Fords in your Fan Spotlight!"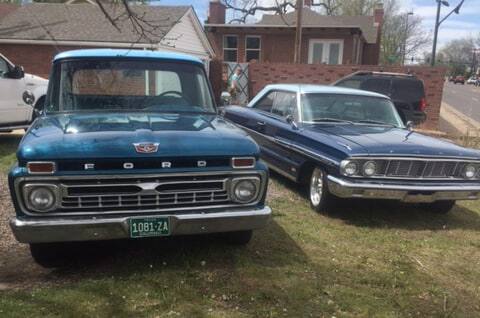 How YOU can Get In The Spotlight: For several years now, one of the most popular features on FordPerformance.com and in our Fast News e-newsletter continues to be "Ford Fan Spotlight," where readers can send in their own reasons why they're fans of Ford Motor Company. You know who they are: Ford "superfans;" grassroots Ford racers; unique Ford vehicle owners; loyal Ford enthusiasts; notable Ford club people; special Ford families; and/or any avid supporter of Ford, Ford vehicles, Ford motorsports or Ford Performance who deserves a little bit of special recognition.

All you need to do to get you, your car or candidate considered is to send in a brief description (200-500 words or less) and a few photos (in .jpeg format, preferably 300 dpi) of a person (full name and hometown, please) and vehicle that you think Ford Performance should feature (and why) in the "Ford Fan Spotlight" for an upcoming installment of Fast News and posting on FordPerformance.com. Then email it to: ClubHub@Ford.com. Should you wish to send a video, you simply need to post it on www.YouTube.com (preferably 1-2 minutes long) and send in the link, along with a brief description, to that same ClubHub@Ford.com email address. We'll choose one submission each week.