DEARBORN, Mich. - For road-racer Wayne Fabish, there was only one way to power his 3-1/2 year restomod of a 1967 Mustang Coupe – and that was with a Ford Performance 5.0 Liter Coyote Crate Engine. While the clean, 62,000 original-mile pony came from Texas where the build was begun, you'll need to read his email note to us below to find out where it was finished:
"Hello, Ford Performance! My name is Wayne Fabish, and I'd like to share a few quick words about my Coyote-powered 1967 Mustang Coupe build with other like-minded Ford owners. This car was purchased out of the Lake Livingston area in Texas. It was an all-original condition with an honest 62,000 miles on the odometer. .
"Ford Performance has been a big part of my life, having built a couple of early Mustangs for road racing over the years, and then becoming a crew chief for a Fox-Body Mustang race team in the NASA CMC series. After spending all that time building track machines, it was time for me to build a road car. This solid 1967 Mustang Coupe was a chosen for the build, and Coyote power had to be the engine of choice. The project design and build started in Waller, Texas, and it was completed in New Zealand by myself.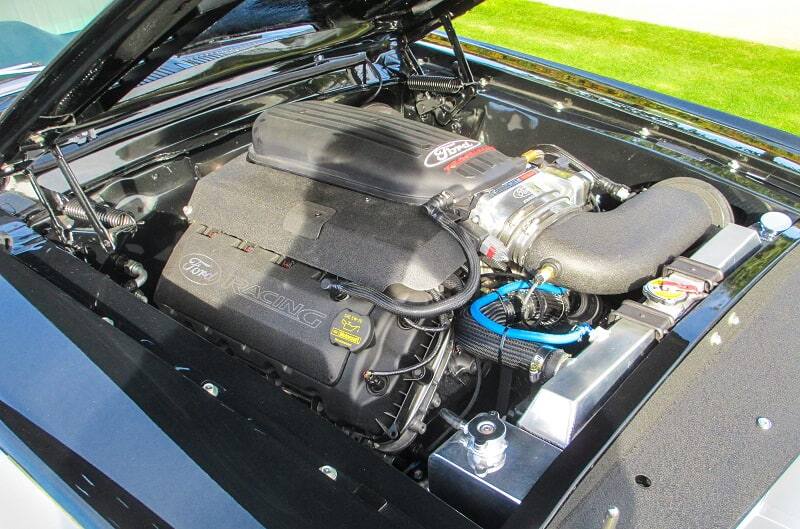 "Some of the main components that we purchased for the build included the Ford Performance 'Aluminator' Crate Engine, along with a twin-disc clutch, a Tremec T-56 6-speed manual transmission, full independent rear and front suspension systems , Brembo front disc brake system with 4-Pot calipers and a Wilwood rear inboard disc brake system.
"There is a total of three and a half years of work involved in this project – but the result is that this is sure one fun car to drive!"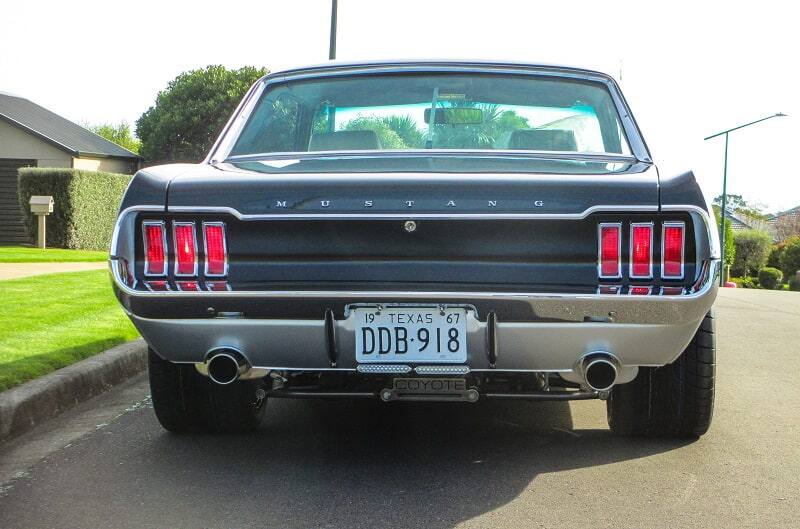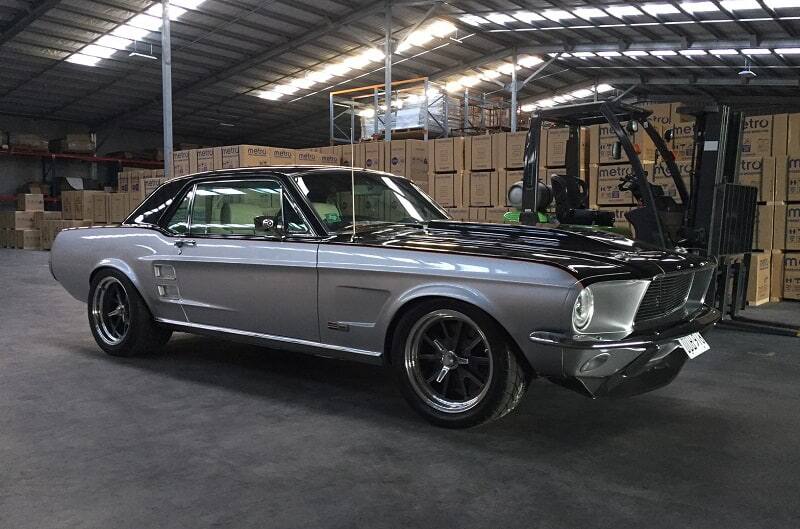 Editor's Note: One of the most popular features on FordPerformance.com and in our Fast News e-newsletter continues to be "Ford Fan Spotlight," where readers can send in their own reasons why they're fans of Ford Motor Company. You know who they are: Ford "superfans;" grassroots Ford racers; unique Ford vehicle owners; loyal Ford enthusiasts; notable Ford club people; special Ford families; and/or any avid supporter of Ford, Ford vehicles, Ford motorsports or Ford Performance who deserves a little bit of special recognition.

All you need to do to get you, your car or candidate considered is to send in a brief description (200-500 words or less) and a few photos (in .jpeg format, preferably 300 dpi) of a person (full name and hometown, please) and vehicle that you think Ford Performance should feature (and why) in the "Ford Fan Spotlight" for an upcoming installment of Fast News and posting on FordPerformance.com. Then email it to: AskTFR@Ford.com. Should you wish to send a video, you simply need to post it on www.YouTube.com (preferably 1-2 minutes long) and send in the link, along with a brief description, to that same AskTFR@Ford.com email address. We'll choose one submission each week.