DEARBORN - We met John Andrews and his wife, Elaine, of Wrightsville Beach, NC, during this year's National Mustang Day event at the Mustang Owner's Museum site down the road from the Charlotte Motor Speedway. After John spotted original Mustang designer Gale Halderman at breakfast and asked for an autograph, we asked him for his Mustang story in return. Turns out the Mustang 50th event had rekindled an amazing link to John's '66 Convertible and led up to purchasing Elaine's 2016 EcoBoost in a story you simply have to read (below) to believe:
"Hello, Ford Performance! I was a real pleasure meeting you and Gale Halderman at the Mustang Day event. Please forgive the breakfast ambush but I was very excited to speak with you and Gale and get an autograph. Thank you for your warm reception. Elaine and I were most impressed with how closely and kindly you work with Gale -- it must be a very special relationship. Thank you for all that you do for the Mustang community! Ford is lucky to have someone as passionate about the company as you! Your presentation that evening was excellent and very enjoyable. And Gale's talk was from the heart – it was wonderful!

"As you requested, I am sharing my Mustang story and some pictures, including Elaine's 2016 Mustang Eco Boost the day we picked it up at the dealership, and a copy of the letter I received from the original owner of my 1966 Mustang Convertible after we had connected 44 years later. I am also including a photo of my son's 1965 Mercury Comet Caliente that we restored before he went off to college.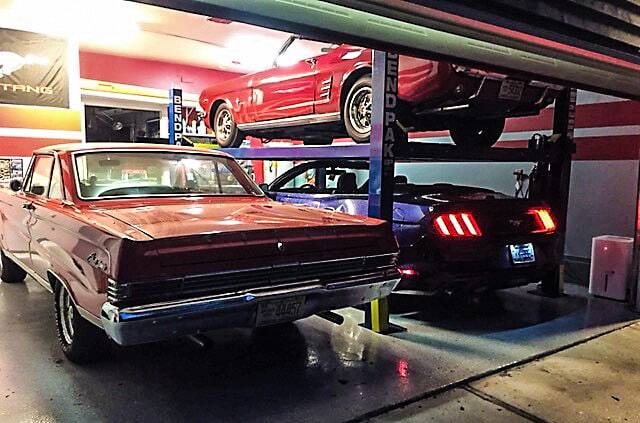 "My Mustang journey spans many decades and – more importantly – is full of many memories with family, friends and the greatest car folks in the world. Not technically a baby-boomer but a child of the 1960's and '70's, my first car was always going to be a Mustang. The summer of my 16th birthday was spent elbows-deep in the bowels of a restaurant's three-compartment sink scrubbing pots and pans. My reward was a 1966 Mustang Convertible that set me back $400!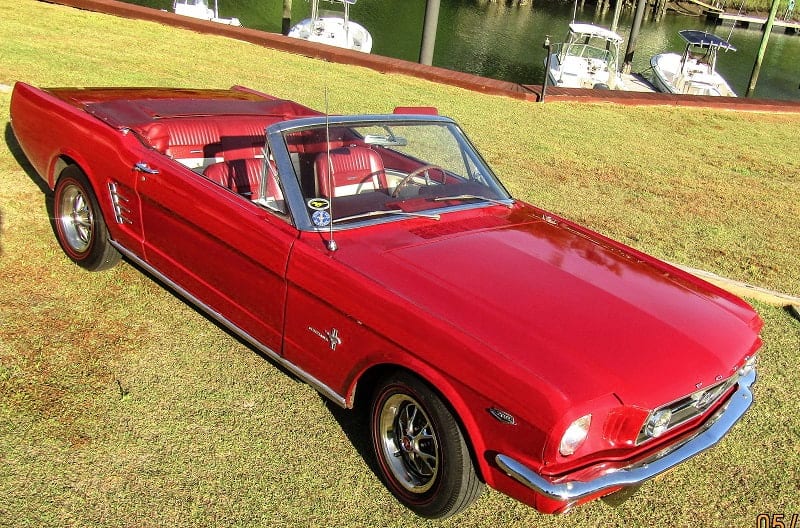 "It was . . . well, let's just say 'rough.' I can confidently say that were it not for all the sweat, tears, and yes, actual knuckle blood, the car demanded of me over the following years, it would not still be in the family 43 years later. During the restoration work, my dad would visit me in the garage with words of encouragement and the occasional offer to help pay for the starter motor or brake drum that was just out of my financial reach. He wasn't a car guy, but he always recognized how much that car meant to me. Months turned into years, but finally she was road worthy and not too bad on the eyes.

"Years later when I was courting my future bride, I discovered she was the right girl for me after seeing the drawing she had sketched for an art class: A 1969 Mustang Fastback. But as is often the case, marriage and children put the brakes on the Mustang and it sat for years in my family's garage in New York. We had moved to North Carolina and opened a small restaurant, and there was just no time for my old, rusty friend. The business was struggling and demanded my full attention.
"They say parents always seem to know what their children need and when, so when my dad paid to ship the car to me from New York to North Carolina, that proved to be the inspiration I needed. My new project got my spirits and determination back up. Twenty years later, the restaurant and the Mustang are doing great. Truth be told, dad probably just wanted his garage space back, but I like to think he knew I needed to be working on it.
"The motor had seized, and I started the process of replacing it. My 3-year-old son still remembers sitting on the fender as I lowered the small-block Ford V-8 into the engine bay. He, too, was hooked. We will get to that later.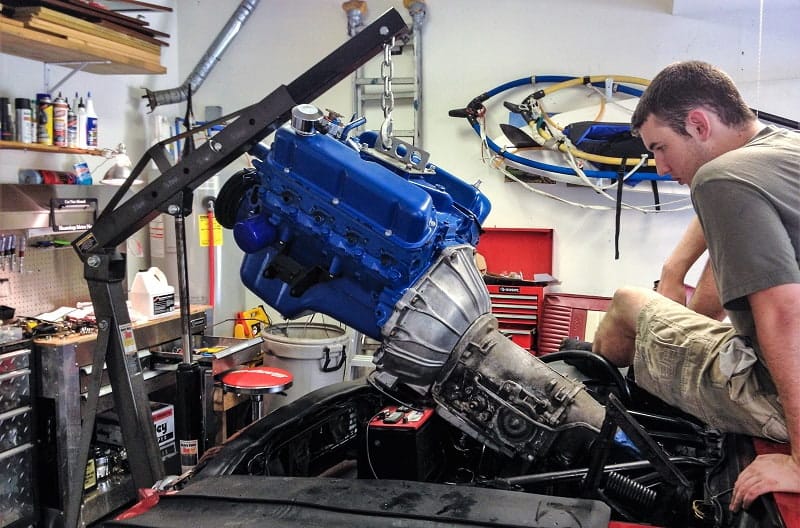 "Attending the Mustang 35th Anniversary Celebration in Charlotte was incredible. And even more so when that was followed later by the big 50th Birthday event. Now teenagers, my son and daughter had the time of their lives at the 50th show and were amazed at how vast and how nice the entire Mustang community was. At one of the panel discussions, my son heard Gale Halderman speak of sketching the final design of the Mustang for Lee Iacocca and Henry Ford II. He leaned in to me and said, 'Dad, I'm saving up for a Mustang.'
"One of the best Mustang moments I have had has to be reuniting my Mustang with its original owner. Thanks to the wonder of Google, I was able to track Greg down just before the 50th. Our trip to Charlotte included a side trip to Atlanta where he was living. Greg had written me a wonderful letter about how he had bought the '66 Mustang to help him court his girlfriend, and later wife of 40 years. He asked me to leave the car overnight so that he and his wife could reminisce. He has become a good friend. Elaine and I really appreciate your kind offer to feature our 'baby' in the Ford Fan Spotlight; it's an honor that I will share with the original owner, Greg.
"My Mustang life has been an incredible journey with too many memories to ever convey. My son did not wind up with a Mustang (we restored a 1965 Mercury Comet before he went off to NC State University). But our Mustang stable did grow. For her birthday, my wife Elaine turned the key of her own 2016 Mustang with the Pony Package and an EcoBoost engine mated to a six-speed transmission. Our family's Mustangs span exactly five decades! She loves – and I mean loves – her mustang. And one day she may even let me drive it!"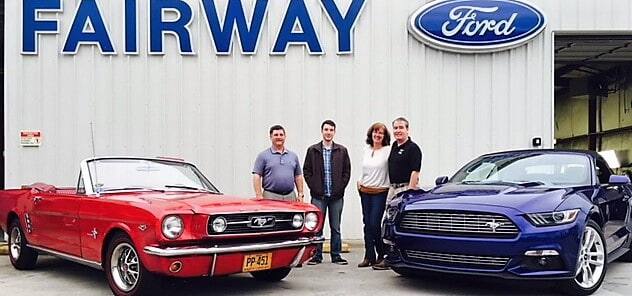 Editor's Note: One of the most popular features on FordPerformance.com and in our Fast News e-newsletter continues to be "Ford Fan Spotlight," where readers can send in their own reasons why they're fans of Ford Motor Company. You know who they are: Ford "superfans;" grassroots Ford racers; unique Ford vehicle owners; loyal Ford enthusiasts; notable Ford club people; special Ford families; and/or any avid supporter of Ford, Ford vehicles, Ford motorsports or Ford Performance who deserves a little bit of special recognition.

All you need to do to get you, your car or candidate considered is to send in a brief description (200-500 words or less) and a few photos (in .jpeg format, preferably 300 dpi) of a person (full name and hometown, please) and vehicle that you think Ford Performance should feature (and why) in the "Ford Fan Spotlight" for an upcoming installment of Fast News and posting on FordPerformance.com. Then email it to: AskTFR@Ford.com. Should you wish to send a video, you simply need to post it on www.YouTube.com (preferably 1-2 minutes long) and send in the link, along with a brief description, to that same AskTFR@Ford.com email address. We'll choose one submission each week.