DEARBORN - Mitch Balcom is a 32-year-old dealership parts department guru at Windsor Ford in Grande Prairie, Alberta, Canada. While he has shifted jobs since beginning his automotive career, the Mustang has always fueled his passion for cars. To hear how owning a series of Mustangs has led to him modding his 2015 GT Premium, read his email to us below:
"Hello Ford Performance! My name is Mitch Balcom. I'm currently a Ford dealer employee located in Grande Prairie, Alberta, Canada. I am 32 years of age and I had moved here from Nova Scotia back when I was 19 with just $900 in my pocket and a bag of clothes, looking to learn a trade and find a career I could be proud of.

"I landed a job at a local tire shop and slayed tires until I found my calling at one of our Grande Prairie Ford dealerships, Windsor Ford. I was a registered automotive apprentice there for five years until I developed a spinal issue during the last two years of my mechanics apprenticeship. After getting the proper surgery that I needed, I then found myself not being able to stick with that trade because of the strain on my back, so I went into the Parts Department.

"I have been plugging away with learning everything I can about managing the parts business, and I even went to school last February. In my spare time I had always had side projects on cars -- many of them being on Mustangs. One was a 1965 Hardtop in faded Ivy Green that I wish I never got rid of. I also had a large number of Fox Body Mustangs. In 2015, I purchased a new Mustang GT Premium with the Performance Pack. As the last two years went by, I started building my dream car that I could never before afford.
"It all started out by upgrading some of the suspension. Then I changed the intake manifold, and just kept going from there. (I may have even added a little spray!) Perhaps the best thing about fixing up and driving my Mustang is that I have met some great people with my car. I've gone on many road trips and have been on several journeys with my Mustang friends in and around Alberta, and I'm looking forward for more to come.

"The last big automotive event I went to was a 700-plus car, weekend-long show and poker rally in Dawson Creek, British Columbia, which was a blast! The car has already won a few trophies at local shows, and I've been able to pull down some very respectable quarter-mile times in my Mustang at the local drag strip, despite being located at high elevation in Alberta. Please feel free to reach out to me should you want to talk Mustangs -- my Instagram user name is: @crazycoyotes550."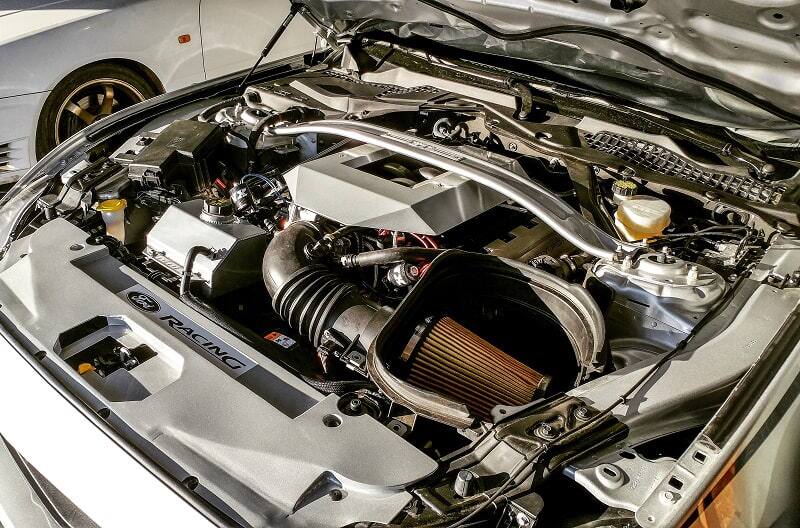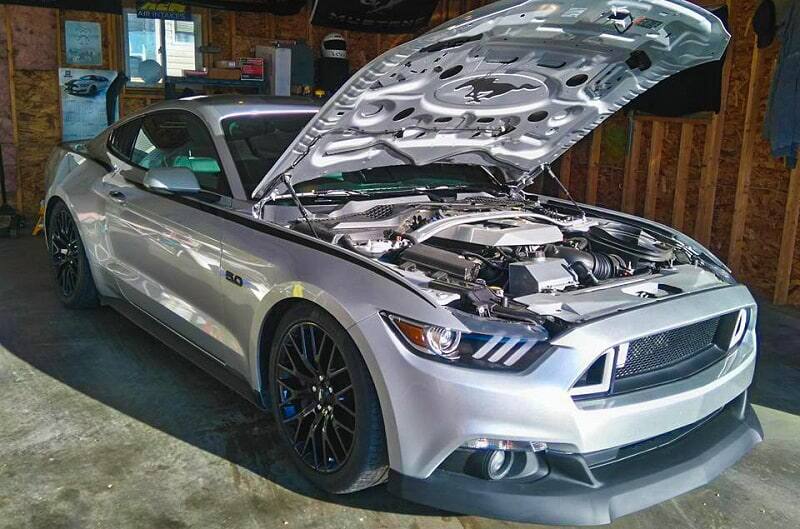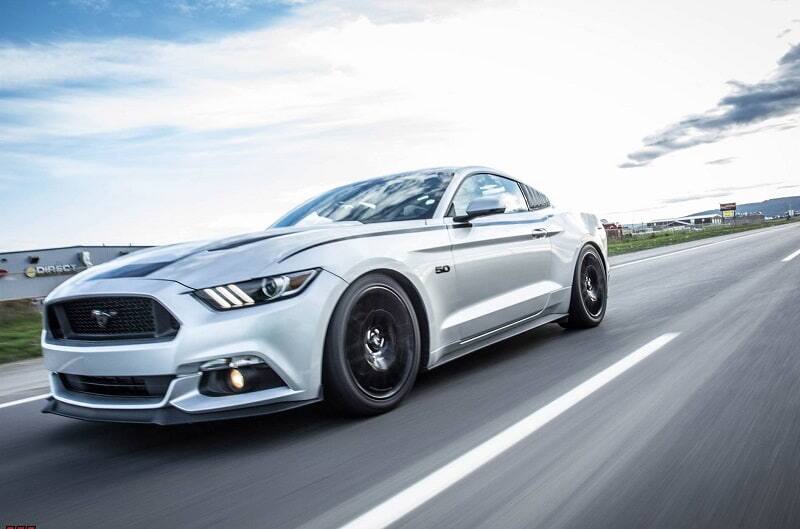 PHOTOS COURTESY CLAYTON CROZIER / MITCH BALCOM
Editor's Note: One of the most popular features on FordPerformance.com and in our Fast News e-newsletter continues to be "Ford Fan Spotlight," where readers can send in their own reasons why they're fans of Ford Motor Company. You know who they are: Ford "superfans;" grassroots Ford racers; unique Ford vehicle owners; loyal Ford enthusiasts; notable Ford club people; special Ford families; and/or any avid supporter of Ford, Ford vehicles, Ford motorsports or Ford Performance who deserves a little bit of special recognition.

All you need to do to get you, your car or candidate considered is to send in a brief description (200-500 words or less) and a few photos (in .jpeg format, preferably 300 dpi) of a person (full name and hometown, please) and vehicle that you think Ford Performance should feature (and why) in the "Ford Fan Spotlight" for an upcoming installment of Fast News and posting on FordPerformance.com. Then email it to: AskTFR@Ford.com. Should you wish to send a video, you simply need to post it on www.YouTube.com (preferably 1-2 minutes long) and send in the link, along with a brief description, to that same AskTFR@Ford.com email address. We'll choose one submission each week.