DEARBORN - Although his dad had owned a GM dealership for 15 years, Don Shapansky of Granbury, Texas, got his first taste of performance Fords back in 1965 and it never really left him. Mustangs rekindled his Blue Oval buying (he now owns 5) until his 2013 Boss 302 left him hungry for even more. To hear how his new Factory Five '33 Hot Rod now has him craving Coyote power, check out his story below:
"Hi, Ford Performance! I'm Don Shapansky of Granbury, Texas. My exposure to Ford vehicles started in Canada in 1965 when my father bought a Ford dealership in a major city; previous to that he was a GM dealer for 15 years. My first exposure was a 1966 Ford Fairlane GT390, and then came several Mustangs including the 390 GT, a 1968½ Cobra Jet 428, a 1968 Shelby GT500KR and a 1970 Cougar Eliminator Boss 302.
"I left the industry in 1972 and then did not own another performance Ford until I bought a 1988 Mustang GT that was kept in the family for several years. I then bought a 2005 Mustang GT that was a great car; I didn't get to drive it much after my wife took possession of it.
"We currently own five different Fords – three F-150's, an Explorer Sport and a 2013 Mustang Boss 302. Yes, you could say we are true Blue Oval fans.
"Over the years I modified and restored several other vehicles, such as a 1953 Oldsmobile, a modified 1951 Chevrolet 2-door coupe, a 1978 Corvette with a 454 LS7 and a 2011 supercharged F-150 Harley Davidson (with 630hp, thanks to Hennessey) that I still own today.
"The next exciting car for me was the 2013 Boss 302 that I still care for today. It has been modified by Hennessey and has almost all the Laguna Seca options installed to make it an amazing car that will run with any really strong car on the road course here at Cresson, Texas, Motorsport Ranch, which is a country club for guys who like to run their cars safely to the limit!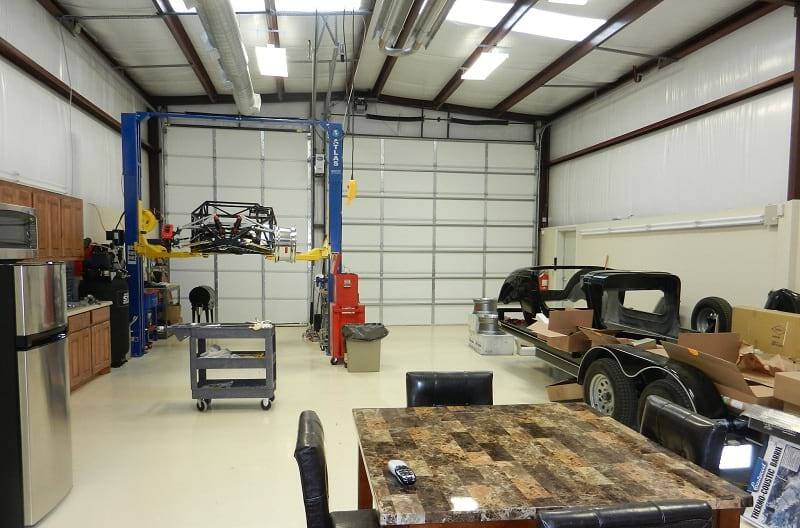 "On January 14, 2014, my Factory Five '33 Hot Rod project showed up. What an exciting day to unload all the boxes and begin the journey of building this type of car! I had ordered a Coyote crate motor from my local Ford Performance Parts dealer, and an AODE 4R70W by Performance Automatic. I also ordered A/C, the optional top, Wilwood Brakes, QA-1 shocks and springs, and a positraction rear with 3.55:1 gears.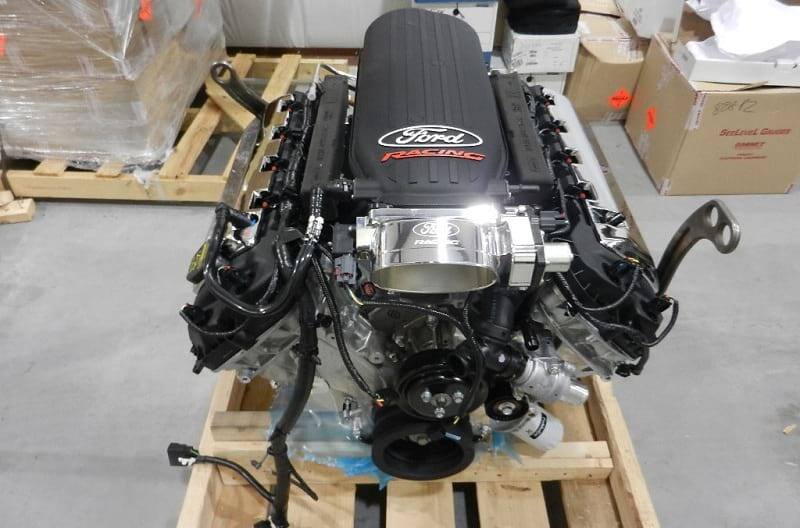 "The project was completed 3½ years later, on June 10th 2017, just two days before my birthday! As you can see, I am a loyal Ford fan and absolutely love the Ford Coyote V-8 engine. It is, without doubt, the next-generation engine for the future of V-8 performance. It is light, powerful, economical and durable. Thanks, Ford, for making performance cars fun and affordable!"
Editor's Note: One of the most popular features on FordPerformance.com and in our Fast News e-newsletter continues to be "Ford Fan Spotlight," where readers can send in their own reasons why they're fans of Ford Motor Company. You know who they are: Ford "superfans;" grassroots Ford racers; unique Ford vehicle owners; loyal Ford enthusiasts; notable Ford club people; special Ford families; and/or any avid supporter of Ford, Ford vehicles, Ford motorsports or Ford Performance who deserves a little bit of special recognition.

All you need to do to get you, your car or candidate considered is to send in a brief description (200-500 words or less) and a few photos (in .jpeg format, preferably 300 dpi) of a person (full name and hometown, please) and vehicle that you think Ford Performance should feature (and why) in the "Ford Fan Spotlight" for an upcoming installment of Fast News and posting on FordPerformance.com. Then email it to: AskTFR@Ford.com. Should you wish to send a video, you simply need to post it on www.YouTube.com (preferably 1-2 minutes long) and send in the link, along with a brief description, to that same AskTFR@Ford.com email address. We'll choose one submission each week.