Few Mustang stories have stirred as much controversy as the myth that Ford Motor Company produced Mustangs packing a 427 cubic-inch big-block V-8 and wearing a corresponding W-Code on its VIN plate back in 1968. In fact, we're still getting mail about the 427 Mustang story we ran nearly a year ago: Ford fans Tim Willett and Jeff Kahlow of Wisconsin each say they've got one, and Kjell Roed of Norway claims a supercharged W-Code 427 Shelby GT500 had somehow found its way overseas. Here's what they told us:

"Hello AskTFR@Ford.com. I hope you are reading your emails. I saw your story on rare 1968 427 Mustangs. I do know where two 1968 427 Mustangs are, right here in Northeast Wisconsin. The green one is a real wild stallion thanks to its 427FE Medium Riser engine. It belongs to my friend, Jeff Kahlow, and is currently stored away in his barn.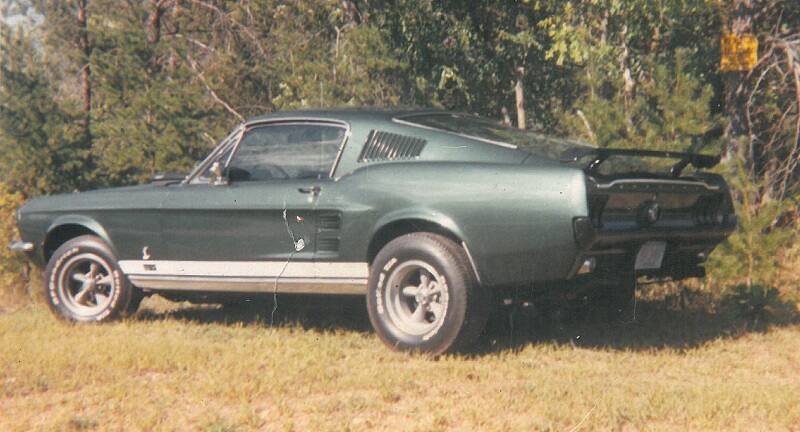 "The black one, an "Eleanor" convertible conversion, is mine. It is running and driving today on 110 Turbo Blue racing gasoline. This car is real raspy and powerful, with a solid-lifter, large-cam 427FE Medium Riser estimated to put out between 500-600 horsepower.
"Check out my 1968 Eleanor Mustang convertible's specs: Powertrain – Big-block Ford 427 FE Medium Riser V-8, rebuilt by Keith Craft in 2011 with a new steel 428 crankshaft reducing compression to 11.0:1; custom stainless-steel headers and exhaust; 11.0-inch clutch with matching bell housing and new planetary starter. Drivetrain – Tremec 3550 5-speed manual transmission with overdrive at 0.68:1; Jag IRS with 3 gear ratios, Suspension – Ford Mustang II Rack and Pinion steering unit; rear coil-over Alden and Jaguar components. Brakes – Front Wilwood discs; rear Inboard Wilwood discs. Frame – Welded tie-in points for suspension; 6-point rollbar. Electric – Full Shelby instrumentation; twin batteries in trunk; new wiring harnesses with cut-out switch. Body – Eleanor Convertible by Custom Muscle Cars of Baton Rouge, LA; GT500 style 4-inch raised hood; Black and Sliver stripes; Shelby custom seats with 4-point harness belts; CS autographed dash; custom tonneau cover; finished underhood and trunk lid.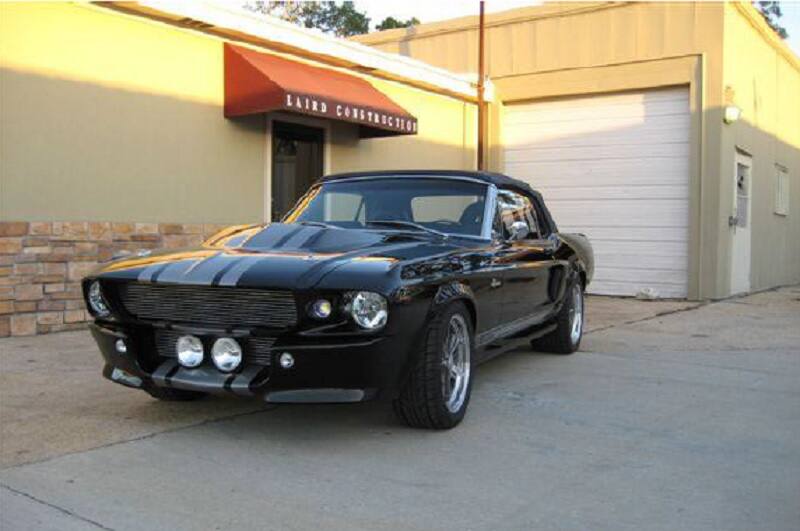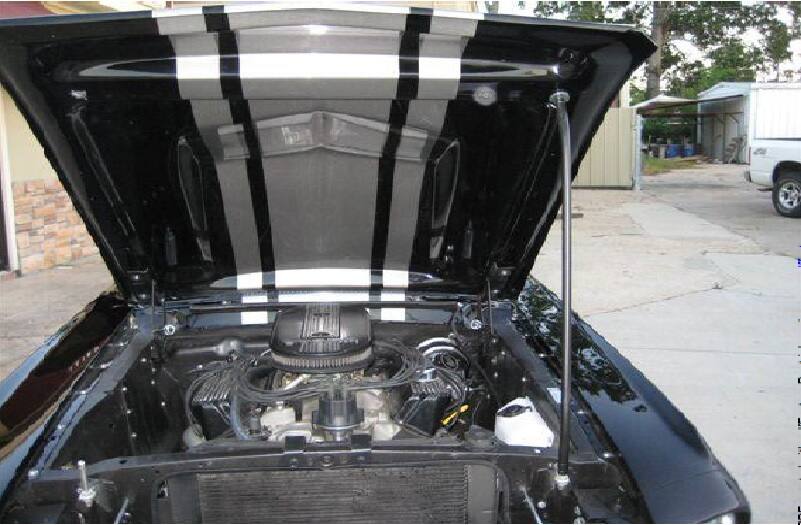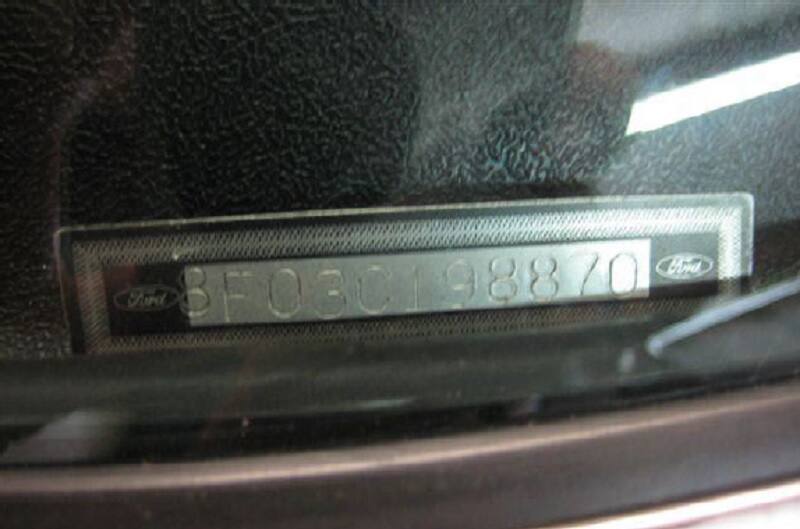 "We're both curious – how do we evaluate the value of these 427 Mustangs?"
--- Tim Willett
"A 427 1968 Mustang? My dad had one. I have been searching for this unicorn since I was 10 years old. My dad passed away three years ago, but I never was able to locate his Ford Shelby Cobra Mustang 427 Police Interceptor with a supercharger. It arrived at customs in the early 1970s, but it was not allowed into Norway right then and there.
"Since my grandfather was one of the highest-ranking customs officials in Norway at the time, he had the final say on what was allowed into the country and could decide what to do with impounded shipments. So he told my father that he had a strange car sitting in the impound lot at the customs facility. My father at the time was not that old (he was born in 1956) and had a lot of money 'for a Norwegian' since he worked on a super tanker boat and was away for six months at a time.
"He was very interested in the car that was described, and when he came back from the sea, he bought it from customs. I have only seen one picture of it in my life, and it was from the early 70's so the photo was not that good. But I asked him about it, and was told everything about this car was a beast. It was a gold/champagne color and it had the "GT500 KR" text in the stripes along the lower body. It even had the Carrol Shelby-signed dashboard. He often thought it was a project car of some kind, but we have very strict rules about cars in Norway, so this must have been a production car or else we would not be having it on the road here at all.
"After my father owned and drove it for a year or two at the most, the car was sold to a collector here in Norway. Then in the late 80's when I was born, my father got in touch with the collector to see what had happened to the 427 Mustang. He said he had sold it for 10 times what he had paid my father for it, as he found out it was very rare. He told my dad that the car went back to the U.S., to a private Shelby museum of some kind.
"My dad said it was in mint condition when he sold it, and that he took very good care of it. Once when he drove it to Sweden, he told me he and a mate had gotten into a drag race with a motorcycle. They were racing a bike with like 1,000 cubic something, and just as they thought they could not catch it at the top end, the road got level at about 50 meters before the finish line, and they finally pulled ahead at the very end.
"My father said that this was a low-production Shelby, and that they only made like 65 of these and his was number 63 or something. I cannot tell you what the VIN number was. But I think it was the elusive W-Code – and maybe even the rarest Mustang ever. How it found its way to Norway back in the 70's and where it might be today remains a mystery. I hope this helps you in your W-Code search. Best regards!"
--- Kjell Røed

Editor's Note: One of the most popular features on FordPerformance.com and in our Fast News e-newsletter continues to be "Ford Fan Spotlight," where readers can send in their own reasons why they're fans of Ford Motor Company. You know who they are: Ford "superfans;" grassroots Ford racers; unique Ford vehicle owners; loyal Ford enthusiasts; notable Ford club people; special Ford families; and/or any avid supporter of Ford, Ford vehicles, Ford motorsports or Ford Performance who deserves a little bit of special recognition.

All you need to do to get you, your car or candidate considered is to send in a brief description (200-300 words or less) and a few photos (in .jpeg format, preferably 300 dpi) of a person (full name and hometown, please) and vehicle that you think Ford Performance should feature (and why) in the "Ford Fan Spotlight" for an upcoming installment of Fast News and posting on FordPerformance.com. Then email it to: AskTFR@Ford.com. Should you wish to send a video, you simply need to post it on www.YouTube.com (preferably 1-2 minutes long) and send in the link, along with a brief description, to that same AskTFR@Ford.com email address. We'll choose one submission each week.