Clubs & Groups
SHO NATIONAL OWNERS CLUB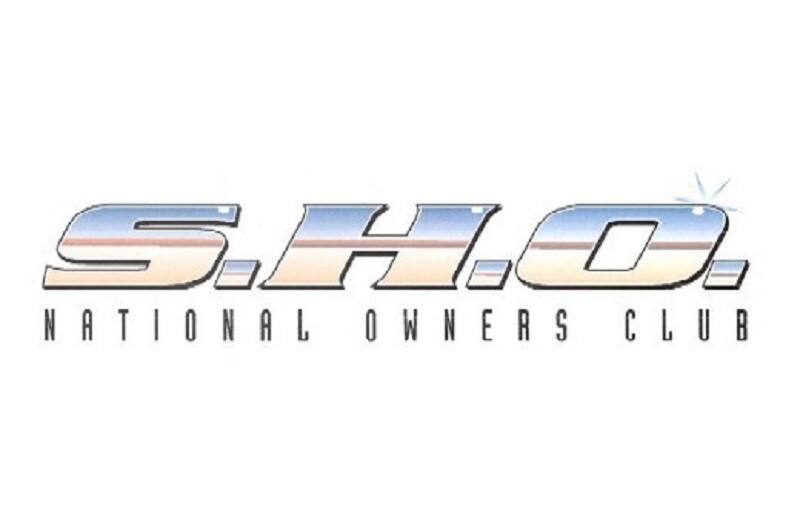 The SHO National Owners Club is an organization for enthusiasts and owners of the 1989 though 1999 Yamaha-powered Ford Taurus SHO performance sedans, as well as the 2010-on-up Ford EcoBoost-powered new versions. No matter if you're an actual SHO owner or just a fan – or if you pronounce it "S.H.O." (as the letter acronym for "Super High Output"), or just SHO (like the word "show") – all are welcome to join us.

Like the SHO Taurus itself which was first announced in 1988, our club enjoys a long and colorful history, dating back to mid-1991. The original organization was called the SHO Registry, founded by Bill Staib from Georgia, not far from the Atlanta-area plant where the SHO Taurus had been produced. The first national SHO convention was held in June of 1992 in Peoria, IL, hosted by that local chapter of the SHO Registry. Several Ford executives, including Benson Ford, were in attendance, and chose the event to reveal that an automatic transmission version of the SHO was going to be produced. As enthusiast interest in the SHO grew, so did the club – peaking at about 5,500 members in the mid-'90s.

After 11 model years, three distinct generations and a production run of just over 120,000 cars, the SHO was dropped after the 1999 model year. In 2000, the club was transferred to its current president, Don Mallinson, and the name was changed to the S.H.O. National Owners Club. What has not changed are annual SHO conventions, which have been held at different locations across the country every year since the club's founding, and continue to this day. Here's where national SHO events have been held so far:

1992: Peoria, IL
1993: Atlanta, GA
1994: Dallas, TX
1995: Dearborn, MI
1996: Chicago, IL
1997: Las Vegas, NV
1998: Cleveland, OH
1999: Atlanta, GA
2000: State of Indiana
2001: Tulsa, OK
2002: Frederick, MD
2003: Madison, WI
2004: San Francisco, CA
2005: Indianapolis, IN
2006: Memphis, TN
2007: Kalamazoo, MI
2008: Seattle, WA
2009: Nashua, NH
2010: Dearborn, MI

The SHO Club has enjoyed a renaissance of late, with Ford's 2009 rebirth of Taurus SHO for the 2010 model year, and Ford Racing's creation of the Ford Performance Group. FPG helped coordinate the SHO Club's participation in the 2010 SHO's launch activities, including a Dearborn press preview, the official reveal at the Chicago Auto Show, a Chicago Assembly Plant tour, and even the media drive event. What's more, Ford Division's own Team Taurus participated at the 2009 SHO Convention. Today's SHO Club looks forward to serving the interests of enthusiasts for ALL Taurus SHOs – both old and new!

Member Benefits
Official club web site, including access to special "Members Only" areas
Tech help
Official club publication
Annual national SHO convention
Priority consideration for discounts on club merchandise and events
Exclusive discounts on FPG Certificates of Authenticity (if and when available)