Clubs & Groups
MUSTANG BULLITT OWNERS CLUB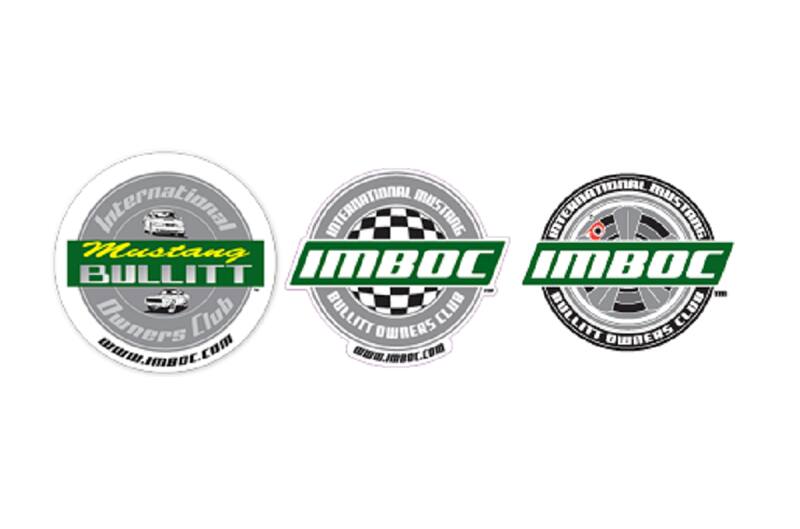 The International Mustang Bullitt Owners Club (IMBOC) is the premier information and communication source for the 2001 and 2008/09 Ford Mustang Bullitt GT. www.IMBOC.com is the largest Mustang Bullitt club and registry in the world. Annual IMBOC supporting membership is $37 per year, and includes the following items:
Member Benefits
IMBOC Window Sticker. 2" sticker, 5 Year Vinyl, Multi Color, Custom Cut, Color coordinated to match your car (DHG/Black/True Blue).
IMBOC T-Shirt, Designed by Craig from Klassik! White Hanes heavyweight 50/50, Two-sided, screen printed, B&W IMBOC logo on front, Full color design on rear. M L XL XXL XXXL* * Some shirt size quantities are limited or may be out of stock.
IMBOC Membership Cards. Multi-color design, Full color, IMBOC Logo Pattern on back, Thick stock. One for your wallet or purse, and one for display boards, car shows, etc.
IMBOC.com Special Access Access to "Supporting Members Only" Private website forum. Uploading privileges, Special "Supporting Member" web badge
Also included FREE with every Membership...Surprise FREEBIES! ,Priority Mail shipping (Full membership package, domestic only) ,The satisfaction of supporting IMBOC.com while getting cool stuff!