Clubs & Groups
MACH 1 REGISTRY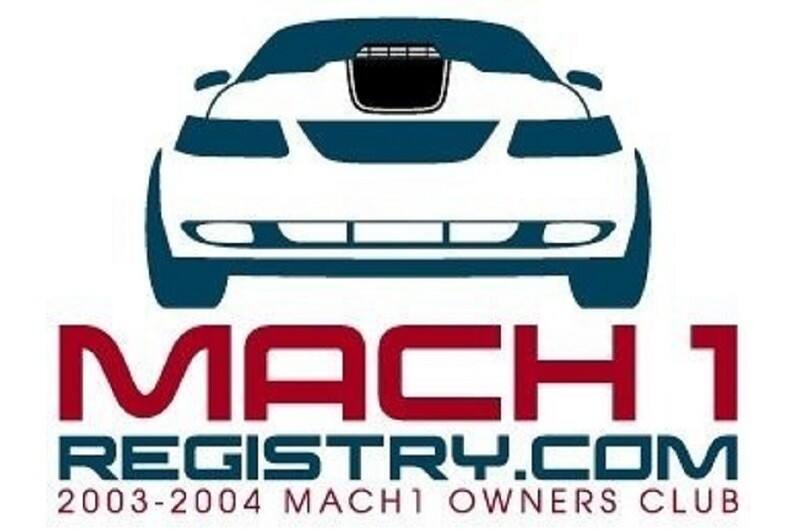 The Mach 1 Registry connects all interested enthusiasts with an exclusive group of passionate, knowledgeable late-model Ford Mustang Mach 1 owners who can help you with everything there is to know about buying, maintaining and enhancing the 2003-04 Mustang Mach 1.

David and Tamara Wagner launched the Mach1Registry.com website on May 22, 2002, when these modern, shaker-scoop equipped Mustangs became available to order from Ford dealers. The Mach 1 Registry has grown from a small online owners list to more than 9,000+ members all over the world.

The club's official website, www.Mach1Registry.com, features more than 850,000 threads posted in the message forums, and has over 6,000 photos stored in the online gallery. These forums enable the sharing of information and encourage discussions within the online community of Mach 1 owners and enthusiasts. Ownership of a Mustang Mach 1 is not a requirement to participate in the forums. And even though the club caters to the late-model 2003 and 2004 versions of the Mach 1, owners of the earlier, 1969 through 1978 Mach 1 Mustangs are welcome to participate as well!
Member Benefits
No membership fees
Open message forums on www.mach1registry.com(website visitors can browse and read posts without having to join)
Yearlong club-exclusive events & gatherings across the U.S. and Canada (held both as stand-alone events and as part of Mustang/Ford shows)
2003-04 Mach 1 parts and accessories available for purchase
Owners database
Photo/video gallery
Historical information on the launch & production of the 2003-04 Mach 1
Classified ads of vehicles for sale