Clubs & Groups
FORD & MERCURY RESTORERS CLUB OF AMERICA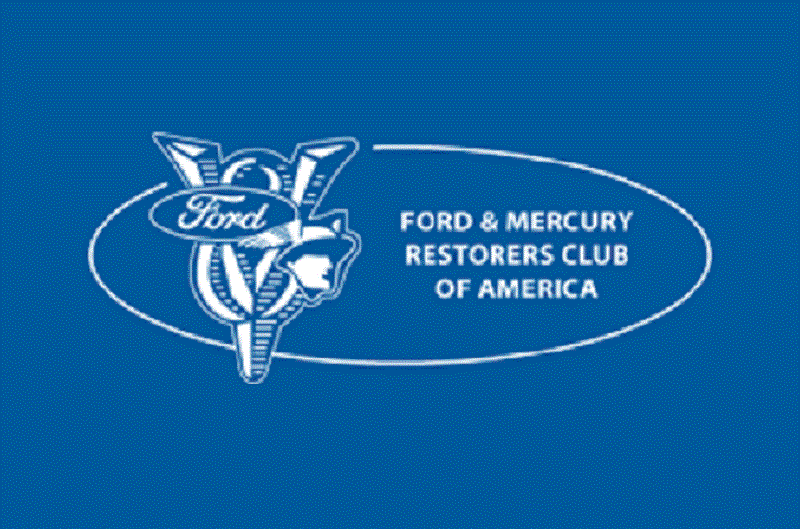 The Ford & Mercury Restorers Club of America is an automotive hobby organization whose purpose is to foster and promote the acquisition, preservation and use of all Ford-produced vehicles, 25 years of age and older.
Our goal is to develop and maintain among our membership the spirit of good fellowship and fair play through sponsored activities and family participation. Our members strive to aid fellow members in their efforts to restore and exhibit their Ford and Mercury vehicles in their original likeness through the publication of technical and historical data and the free exchange of information and ideas.
The Ford & Mercury Restorers Club of America publishes a monthly newsletter, The Rotunda Times, and distributes it to all current paid members. Our club officers and editors make an extra effort to provide to members FREE classified ads and schedule of club events.
We hold monthly club meetings on the first Wednesday of each month that begin at 6:30 p.m. with a light dinner at nice facility with a large parking lot. Everyone is welcome to bring a friend! Annual dues are only $30 due on December 31st of each year, or $25 if paid before the due date.
Member Benefits
Monthly meetings to interact with club members
Monthly club newsletter, The Rotunda Times, with FREE member classified ads
Annual Swap Meet & Car Show and other events in and around SE Michigan
Special sponsor offers and discounts for member-owners
Registered member discount from Ford Racing on select Ford "Certificates of Authenticity"
Registered member discount from Ford Racing on select merchandise on FordShowParts.com



Monthly meetings to interact with club members

Monthly club newsletter, The Rotunda Times, with FREE member classified ads

Annual Swap Meet & Car Show and other events in and around SE Michigan

Special sponsor offers and discounts for member-owners

Registered member discount from Ford Racing on select Ford "Certificates of Authenticity"

Registered member discount from Ford Racing on select merchandise on FordShowParts.com

- See more at: http://racinga.ford.com/enthusiasts/clubs/ford-#sthash.gNubq491.dpuf

Monthly meetings to interact with club members

Monthly club newsletter, The Rotunda Times, with FREE member classified ads

Annual Swap Meet & Car Show and other events in and around SE Michigan

Special sponsor offers and discounts for member-owners

Registered member discount from Ford Racing on select Ford "Certificates of Authenticity"

Registered member discount from Ford Racing on select merchandise on FordShowParts.com

- See more at: http://racinga.ford.com/enthusiasts/clubs/ford-#sthash.gNubq491.dpuf