Teams
Wood Brothers Racing
Owner: Len Wood, Eddie Wood, Kim Wood-Hall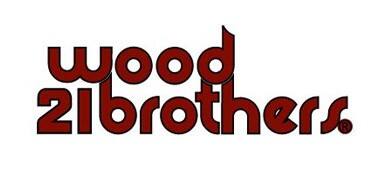 Wood Brothers Racing Drivers:
This family-run operation has enjoyed enormous success in its first 60 years in racing. Glen and Leonard laid down a solid foundation that Eddie and Len—Glen's two sons—continue to build on today. The Wood Brothers have 98 NASCAR Winston Cup victories and boast one of the most formidable driver rosters the sport has ever seen.
Glen and Leonard started Wood Brothers Racing running Sportsman and Modified events in their native Virginia. When they made their NASCAR Winston Cup debut at Martinsville Speedway on May 17, 1953, it was in a Ford and it's been that way ever since.
Eddie and Len personify racing roots. Both were born after their father, Glen, founded Wood Brothers Racing in 1950. As teenagers, they began working in the race shop, sweeping and cleaning up, for a mere $1 per day. By the time they finished high school they had become heavily involved in day-to-day team operations.
The sons learned the racing business from their father and Uncle Leonard, the mentors who instilled their moral and professional values. The second generation Wood Brothers have made good use of their racing knowledge handed down, and now operate one of the most successful teams in Nextel Cup racing.
After Glen retired from racing, Len and Eddie inherited Wood Brothers Racing, and carry on the family's racing tradition. The duo took lead roles with the team in 1985. Eddie is mainly responsible for chassis setup while Len oversees the motor program. Both remain integral parts of the team today as co-owners along with their sister.
Kim Wood Hall, the youngest sibling in the Wood family's second-generation owners, began her career in racing by assisting her mother, Bernece, in the shops office. She is the team's office manager, and coordinates the complex travel schedule required for the 36-race Monster Energy NASCAR Cup Series.
The Wood Brothers boast one of the most impressive driver rosters in the sport, having had 17 named to NASCAR's list of the 50 Greatest Drivers. The list includes: Glen Wood, Curtis Turner, Joe Weatherly, Junior Johnson, Bob Welborn, Ralph Earnhardt, Ned Jarrett, Fireball Roberts, Tiny Lund, Marvin Panch, Fred Lorenzen, Cale Yarborough, A.J. Foyt, David Pearson, Neil Bonnett, Buddy Baker and Dale Jarrett.
This season will mark their third full-time Monster Energy NASCAR Cup Series season after running limited schedules from 2009-15. Paul Menard will slide into the driver's seat for his first year with the team, seeking to record the organization's 100th MENCS victory.
The team is headquartered in Mooresville, NC.