Teams
Front Row Motorsports
Owner: Bob Jenkins

Front Row Motorsports Drivers: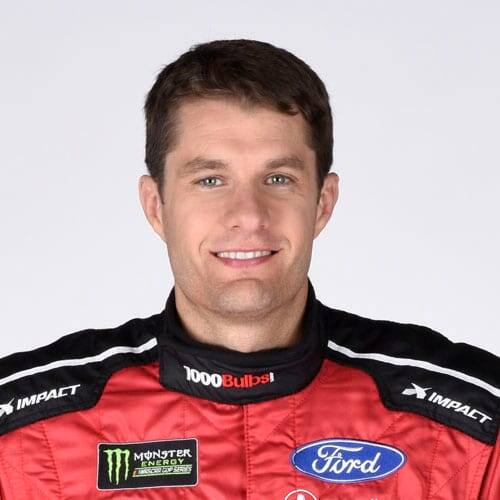 #38 David Ragan
Car
Ford Fusion
Sponsor
Camping World/Good Sam Club, 1000Bulbs.com, Shriners Hospitals, SpeedCo
Even though Front Row Motorsports might be considered a small team, it has shown that they can definitely compete with the big boys – and win.
Now in its 12th year of operation under owner Bob Jenkins, FRM will start 2018 with a two-car operation as David Ragan and newcomer Michael McDowell team up for the first time.
FRM joined the Ford program in 2010 and since then has achieved its best results, which includes a pair of Monster Energy NASCAR Cup Series victories and one playoff appearance.
The team first went to Victory Lane on May 5, 2013 when former FRM driver David Gilliland pushed Ragan to the win on the final lap in the Aaron's 399 at Talladega Superspeedway.
Their success reached another level in 2016 after Chris Buescher, driving in his rookie season, won the rain-shortened Pennsylvania 400 at Pocono Raceway on Aug. 1 and qualified for the 10-race season-ending playoffs.
The team is headquartered in Statesville, NC.