DEARBORN – The best-selling sports car in the world will take its place at the front of NASCAR's most popular series on Sunday, Nov. 19 as the new 2018 Mustang GT serves as pace car for the Ford EcoBoost 400 during Ford Championship Weekend at Homestead-Miami Speedway.
The race serves as a climax to the Monster Energy NASCAR Cup Series season as four competitors battle for this year's championship, including Ford drivers Brad Keselowski and Kevin Harvick.
"Mustang is at the heart of our performance vehicle and racing onslaught the past few years so it's only appropriate that the world's most popular sports car kick off the big finale for America's favorite racing series," said Dave Pericak, global director, Ford Performance. "We want to cap a great season with championships after already wining the Daytona 500, sweeping the super-speedway races and having multiple drivers qualify for the Playoffs in each series."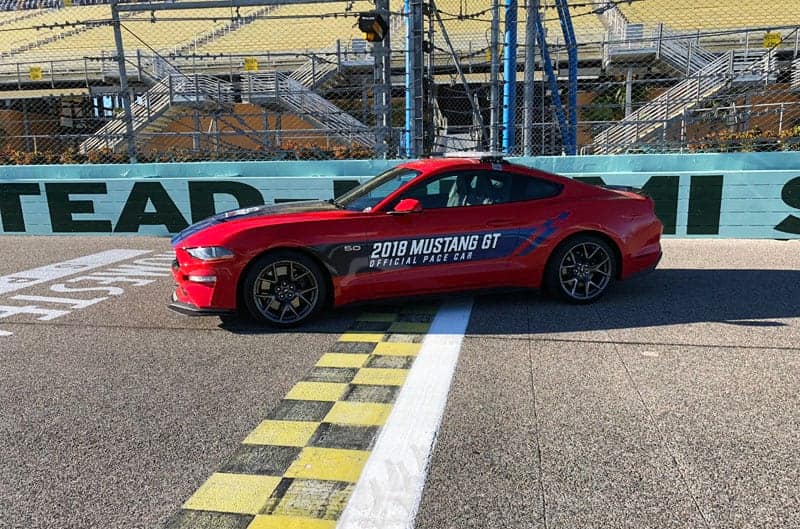 The 2018 Mustang GT Premium coupe, which is painted in Race Red, will lead the 40-car field to the green flag with more horsepower than ever. The GT's 5.0-liter V8 now produces 460 hp, compared to 435 hp in the 2017 model, and generates 420 lb.-ft. torque versus 400 lb.-ft. torque from its predecessor. In addition, the new Mustang gets a sleeker design with a lower, restyled hood and grille, and new hood vents for a more athletic look.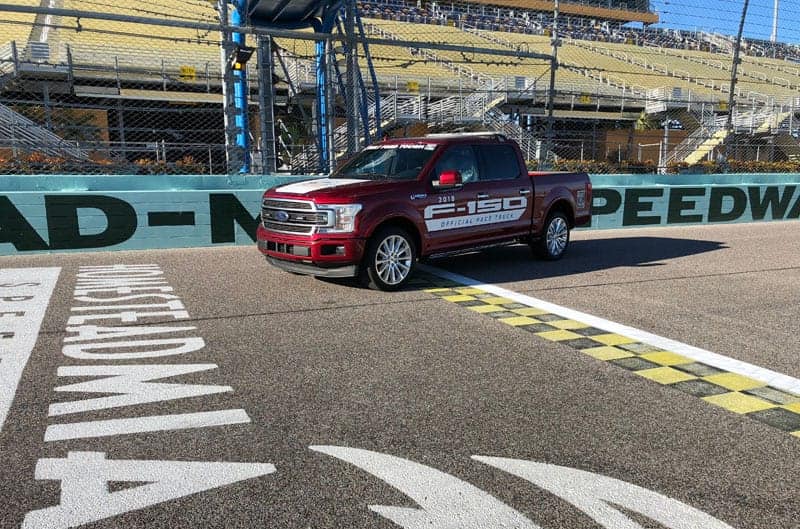 Ford will continue celebrating 40 years of F-Series as America's most popular truck by pacing NASCAR's other two championship finales that weekend. The 2018 Ford F-150 Limited with SuperCrew cab will pace the Ford EcoBoost 200 on Friday, Nov. 17 as part of the NASCAR Camping World Truck Series finale while the 2018 Ford JDRF F-150 Raptor leads the Ford EcoBoost 300 NASCAR XFINITY Series event on Saturday, Nov. 18.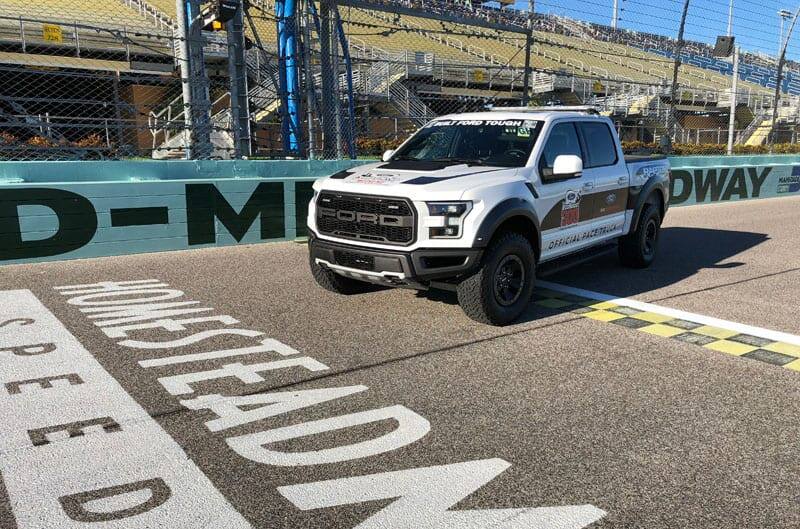 The F-150 has been the best-selling truck for 40 consecutive years and has been the best-selling vehicle in America for 35 years with more than 26 million sold since 1977.
The JDRF F-150 Raptor, which is autographed by Ford Performance drivers, served as the grand prize offered in a raffle drawing on November 13. All proceeds went to support the Juvenile Diabetes Research Foundation.
"Ford Championship Weekend continues to be the highlight of our year because it enables us to bring all of our diverse products directly to the fans," said Lance Mosley, global marketing manager, Ford Performance. "With three of our most recognizable vehicles on the track and many more in our 40,000 square-foot display area, we're able to showcase our full lineup in a fun and engaging way."
This marks the 16th consecutive season in which Ford Championship Weekend has served as the final event for NASCAR's three major touring series.