Drivers
#16 Ryan Reed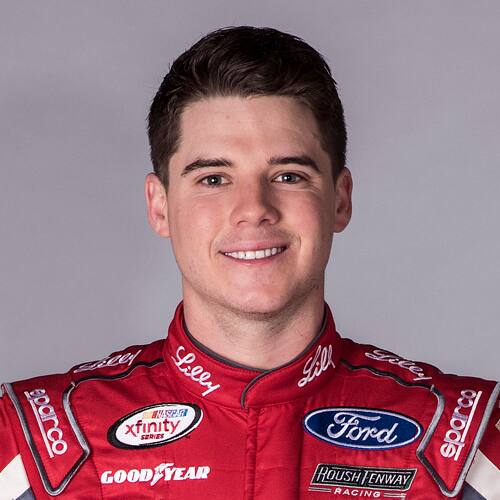 | | |
| --- | --- |
| Car | #16 Mustang |
| Sponsor | ADA presented by Lilly Diabetes |
| Crew Chief | Seth Barbour |
| Hometown | Bakesfield, Calif. |
| Birthday | AUG 12, 1993 |
The 2014 NASCAR Nationwide Series season for Ryan Reed could best be described as a learning experience.
After running in only six events in 2013, Reed received the benefit of a full season from car owner Jack Roush and the result was a ninth-place finish in the final point standings.
Reed, who was diagnosed with Type 1 Diabetes at the age of 17, excelled on the restrictor-plate tracks of Daytona and Talladega. He had his best series finish in the July Daytona race when he ran fourth and led the first laps of his NASCAR career earlier in the year at Talladega – leading 29 circuits before getting collected in a multi-car accident and finishing 24th.
He will once again be back for a full season in the No. 16 Roush Fenway Ford Mustang with sponsorship from Lilly through the American Diabetes Association Drive to Stop Diabetes campaign. Reed, who uses a sensor attached to the stomach to monitor his glucose levels during a race, formed his own organization called Ryan's Mission, which educates people about Diabetes and how they can live full lives despite having the disease.
Reed made his NASCAR debut in the Camping World Truck Series at the age of 18 when he started 18th and finished 17th in the Smith's 350 at Las Vegas Motor Speedway for owner Richie Wauters in a Ford F-150.
Reed will drive the No. 16 American Diabetes Association Drive to Stop Diabetes Presented by Lilly Diabetes Ford Mustang for Roush Fenway Racing in 2014.
After signing as a development driver for Roush Fenway Racing, Reed made his NASCAR Nationwide debut for the organization in the April Richmond race and finished 16th.
DID YOU KNOW?
Reed is one of three drivers actively competing in NASCAR's top three touring series that was born in Bakersfield, CA, joining Kevin Harvick and Casey Mears.