Drivers
#16 Ryan Reed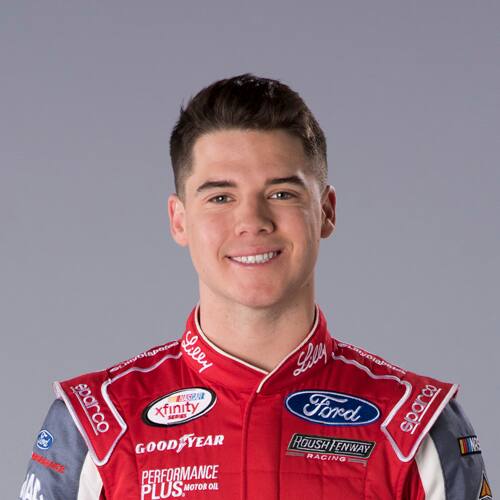 | | |
| --- | --- |
| Car | #16 Mustang |
| Sponsor | ADA presented by Lilly Diabetes |
| Crew Chief | Phil Gould |
| Hometown | Bakesfield, Calif. |
| Birthday | AUG 12, 1993 |
Ryan Reed is entering his fourth full season driving in the NASCAR XFINITY Series for Roush Fenway Racing, and expectations are high that 2017 will be his best yet.
The reason for that is Reed is coming off a 2016 campaign which saw him qualify for the inaugural series Chase and finish a career-best eighth in the point standings. He posted a career-high seven top-10 finishes last year after having only two in the previous two seasons combined.
In addition, Reed made his Monster Energy NASCAR Cup debut in 2016 as he qualified 18th and finished 26th in the Chase race at Talladega.
Reed, who was diagnosed with Type 1 Diabetes at the age of 17, will once again be back for a full season in the No. 16 Roush Fenway Ford Mustang with sponsorship from Lilly through the American Diabetes Association Drive to Stop Diabetes campaign. Reed, who uses a sensor attached to the stomach to monitor his glucose levels during a race, formed his own organization called Ryan's Mission, which educates people about Diabetes and how they can live full lives despite having the disease.
· Reed won his first NASCAR XFINITY Series race in the 2015 season-opener at Daytona International Speedway. That helped Ford sweep all three races during Speedweeks.
· Reed made his NASCAR debut in the Camping World Truck Series at the age of 18 when he started 18th and finished 17th in the Smith's 350 at Las Vegas Motor Speedway for owner Richie Wauters in a Ford F-150.
· Reed joined RFR in 2013 and ran in six events. His debut came at Richmond International Raceway in April, where he finished 16th, and then bettered that on his return a few months later with a ninth-place effort.
DID YOU KNOW?
Reed is one of two drivers actively competing in NASCAR's top three touring series that was born in Bakersfield, CA, joining Kevin Harvick.