Drivers
#24 Kaz Grala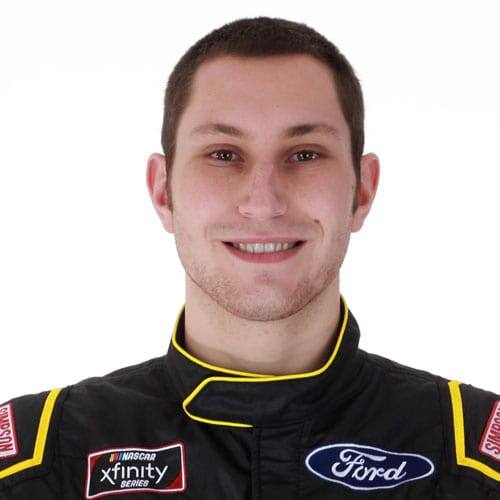 | | |
| --- | --- |
| Car | #24 Mustang |
| Sponsor | NETTTS |
| Crew Chief | Shane Wilson |
| Hometown | Boston, MA |
| Birthday | DEC 29, 1998 |
The newest member to the Ford Performance NASCAR Family is Kaz Grala, who will serve as full-time driver for JGL Racing in the No. 24 Ford Mustang.
This will mark Grala's first season with Ford after the team announced in November that it would be joining the manufacturer for the 2018 season. This also marks Grala's first year with JGL after driving the past year-and-a-half with GMS Racing in the NASCAR Camping World Truck Series.
Grala is coming off a season in which he qualified for the NCWTS Playoffs after winning the season-opening event at Daytona International Speedway. He was in the Round of 8, but saw his chances for a championship come to an end when he was involved in an accident at Talladega Superspeedway, eliminating him from competition.
Last season was the first full year for Grala in one of NASCAR's top touring division as he started all 23 NCWTS races, posting one win, five top-5 and 11 top-10 finishes. He finished seventh in the final point standings.
The 2018 campaign will be the first time Grala competes in the NASCAR XFINITY Series and he will compete for Sunoco Rookie of the Year.
Was the youngest driver in the field (17 years old) when he competed in the Rolex 24 at Daytona in 2016.
DID YOU KNOW?
When Grala won the NextEra Energy Resources 250 during Speedweeks last year that made him the youngest driver to win a NASCAR event at Daytona International Speedway (18 years, 57 days)