DEARBORN - Ford Performance has been helping enthusiasts swap Ford's amazing Coyote 5.0-liter V-8 into a wide variety of vehicles covering all kinds of builds. But when Travis Housman of South Carolina, his brother Tyler, and his friend Jason, told us of their custom, supercharged Coyote-powered airboat project, we simply had to get involved. Check out his email to us below to find out what bolt-on had to be created to make the project work:
"Hi, Ford Performance! My name is Travis Housman. My brother Tyler, my friend Jason and I have been airboating for years. The Brand-X LS power plant is an all-too popular choice on airboats, so we wanted to go outside the box and build a custom boat with a modern DOHC V-8. There are SBF boats on the river, but they have to run an adapter plate for the gearbox that the prop bolts to, which is essentially a reduction unit. No one manufactured a direct bolt-on gear box for a SBF. We wanted to take it a step further with the Ford Coyote V-8 engine.
"We contacted panther airboats about building us a direct bolt-on gear box and they were in! Ford Racing was a big help in this by providing us measurements of the Ford bell housing. This made it much easier for the machinist to design and CNC the gearbox. Diamondback built us the hull and rigging to mount the engine to. Buttrax made us some awesome one-of-kind Ford Racing logo stitched seats with red, white and blue buttons. We wanted to have hands-on in this build, so we brought the boat home when it was just a hull with rigging bolted in it and the engine already mounted.

"We went to work assembling everything and having custom pieces water-jetted with the Ford logo to make them stand out. The use of the Ford Performance Coyote control pack was key to the build, and wiring was a breeze with this kit. Once assembled and wired, hearing that Coyote engine fire up for the first time gave us a great feeling of accomplishment for building this one-off custom boat. Of course, a naturally aspirated Coyote was so cool because it was the first one ever done that we know of, but then we decided to make it even cooler so we opted for a 2.3L Gen II supercharger making roughly 10-11 pounds of boost. Thank you for featuring the boat in your Fan Spotlight! A ton of hard work and innovation went into this.
PS: Next we'd like to build an EcoBoost boat to show off the performance of that Ford power plant and really open up the Ford engine options for airboats. To that end, I'd love to get my hands on an EcoBoost engine . . . maybe y'all have one laying around? (Ha-ha!)"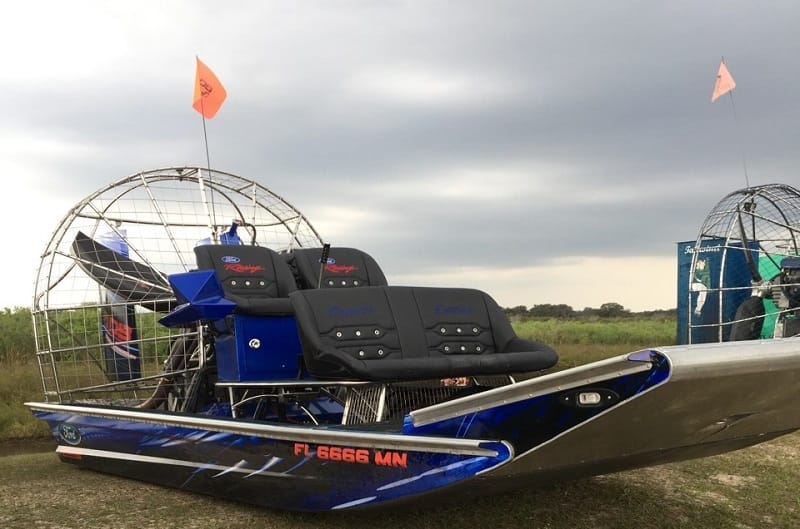 2017 Diamondback Airboat Build
Powered By Ford 5.0L Coyote V-8
Boat specs:
2017 Diamondback 14" X 7'9"
Ford Coyote 5.0L V-8
Justin Starkey provided the VMP Gen II supercharger
Custom tuning by Joe Goodnough at VMP performance
Ford Racing stand-alone harness
Custom IPad digital gauge interface
First direct bolt-on gear box from Panther airboats
Custom one-off seats by Buttrax
Wrap done by Chris at A&B graphics
Sensenich 80" JX prop
Seadeck by Castaway Customs
One-off gas tank
Custom intercooler tank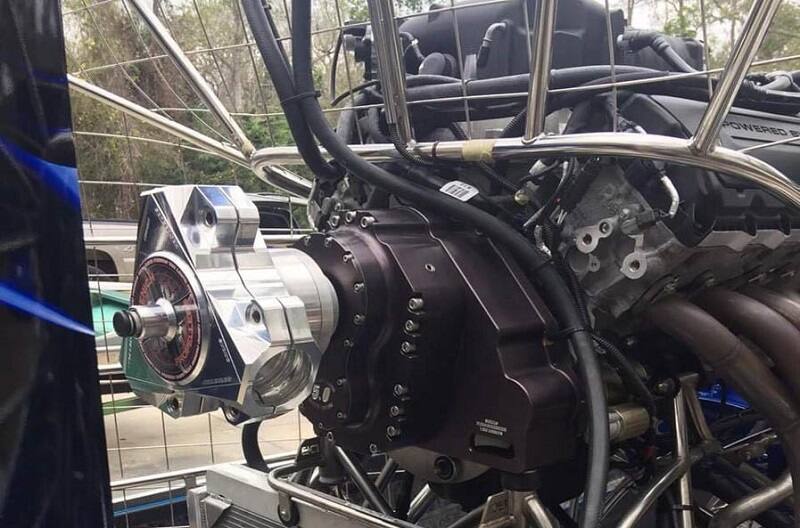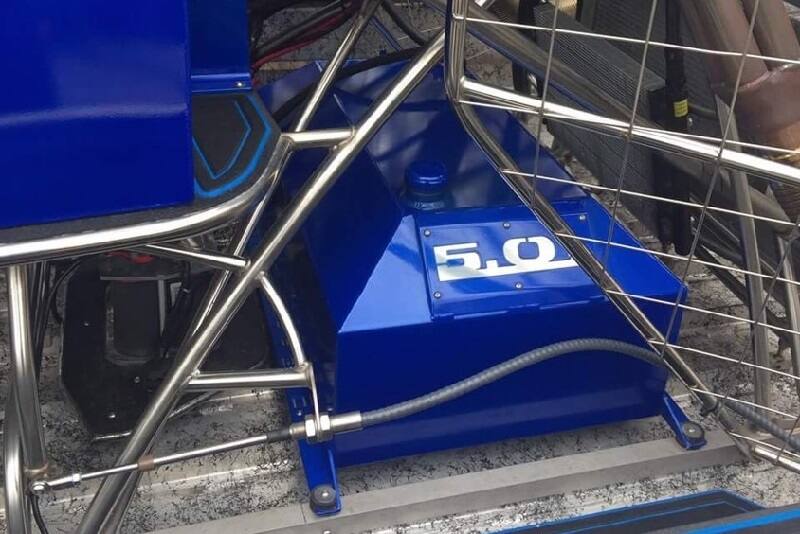 Editor's Note: One of the most popular features on FordPerformance.com and in our Fast News e-newsletter continues to be "Ford Fan Spotlight," where readers can send in their own reasons why they're fans of Ford Motor Company. You know who they are: Ford "superfans;" grassroots Ford racers; unique Ford vehicle owners; loyal Ford enthusiasts; notable Ford club people; special Ford families; and/or any avid supporter of Ford, Ford vehicles, Ford motorsports or Ford Performance who deserves a little bit of special recognition.

All you need to do to get you, your car or candidate considered is to send in a brief description (200-300 words or less) and a few photos (in .jpeg format, preferably 300 dpi) of a person (full name and hometown, please) and vehicle that you think Ford Performance should feature (and why) in the "Ford Fan Spotlight" for an upcoming installment of Fast News and posting on FordPerformance.com. Then email it to: AskTFR@Ford.com. Should you wish to send a video, you simply need to post it on www.YouTube.com (preferably 1-2 minutes long) and send in the link, along with a brief description, to that same AskTFR@Ford.com email address. We'll choose one submission each week.