DEARBORN - The email that Mustang Club of America member Denny Bowsher of Tallmadge, Ohio, sent us about his 1966 Mustang convertible certainly qualifies him to appear in our Ford Fan Spotlight. But when he told us how he got to play a young Dave Pericak (Global Director of Ford Performance) in the Mustang movie "A Faster Horse," we knew we'd have to share his story with you below:
"Hello, Ford Performance! I am Denny Bowsher (MCA#7095), an original Mustanger and faithful reader of the "Ford Performance Corner" columns in our Mustang Times magazine. I bought my Mustang back in '68. It's a 1966 ragtop that I purchased when I was home on leave while serving in the USAF (1966-70). I bought my Mustang convertible after just returning from my one-year obligatory stint in an all-expense-paid tour of Southeast Asia (Takhli Air Base) in southern Thailand.
"Within a month after its purchase, a buddy in my avionics Electronic Warfare repair shop asked me if I would consider going back over to the conflict in Southeast Asia in his place, as his wife was pregnant and about to deliver in a few weeks, and his orders came through that Uncle Sam wanted him to go off and help fight in that bloody war. If was a tough decision, but I volunteered to go in his place to keep him home with his wife.
"Meanwhile I spent many thousands of miles away from my beloved 'Stang, still making payments on my meager Air Force pay. I must admit, that the hazardous duty pay did help me to finish my $1,800 purchase loan off early. Fortunately, my mother wrote me to say that the car was getting 'good exercise' back home by my sister and brother, all while I was making the payments on a car that I couldn't even go sit in, or look at, except for a photo that I carried in my wallet. When I finally got home, the shifter handle was loose and the rear end had some problems – so it must have gotten plenty of 'good exercise.'
"But more than just for the story of my Mustang, I wanted to write to you regarding the recent Mustang movie, 'A Faster Horse.' I don't know if you know it or not, but Dave Pericak and several of you at Ford and Ford Performance had a co-star in the movie: It was me!
"Yes, I got almost 10 seconds on-camera in what would seem to be a double for Dave Pericak when he was portrayed in the film as a young teenager. While it was indeed an honor to get that part in the movie, I did not find out that I would be in the film until Alexandra de la Vega, a post-production supervisor for 'A Faster Horse,' had sent me a free DVD copy of the movie for helping out by providing a film clip that was desired by the director.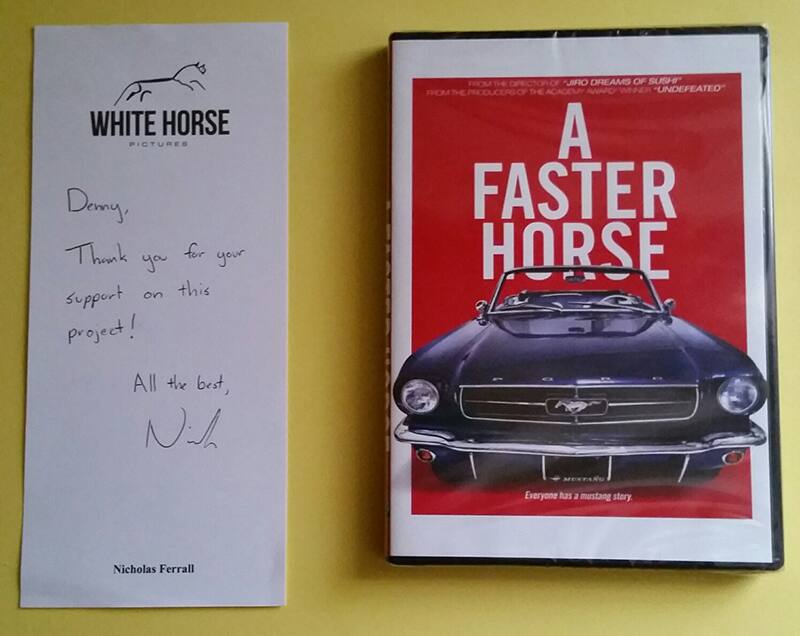 I didn't ask for any money for my bit part, only a reimbursement for the gas money I spent on the four-hour drive out to Napoleon Ohio, from my home here in Tallmadge Ohio, to secure the old family film footage from my mother's home. In case you were wondering, I am the young lad in the movie with the Soap Box Derby car that I was building, painting, and racing in the film (it was not really a young Dave Pericak). Alex never did tell me exactly how the film clip I supplied would be used, other than to say it would make a great nostalgic piece in the production. I can't think of a better honor than to have played Pericak, my Mustang Idol (next to Lee Iacocca, of course) as a child.

"I've included some photos of my Mustang and my time in the Air Force for you to enjoy. As you can probably tell, the photo of my wife and I standing with my Mustang in front of the Bowsher Ford Bridge is my meager attempt at a photo-shopping my Mustang and us in front of an actual bridge in western Indiana."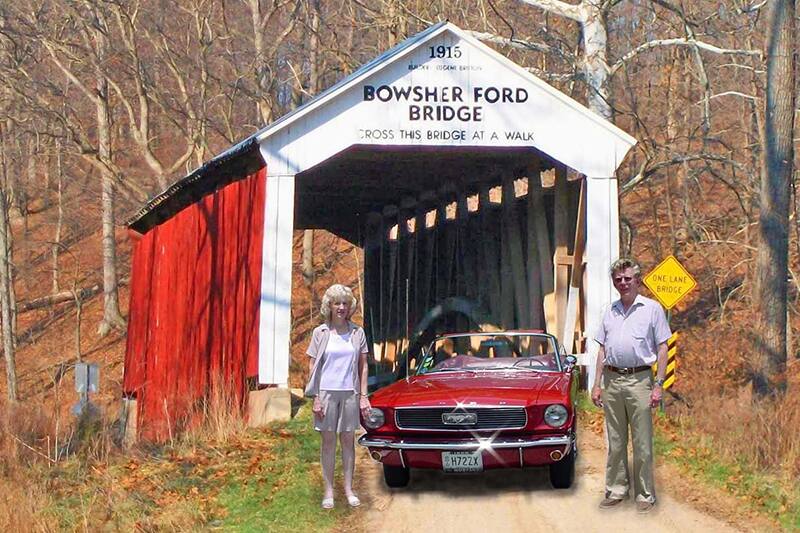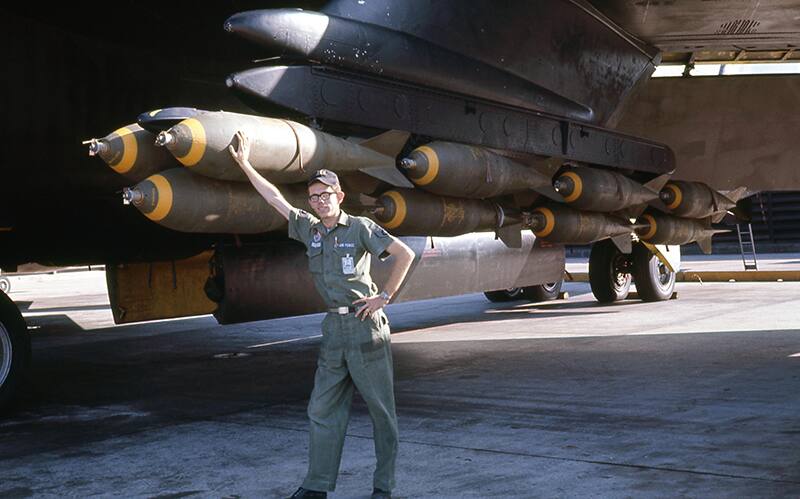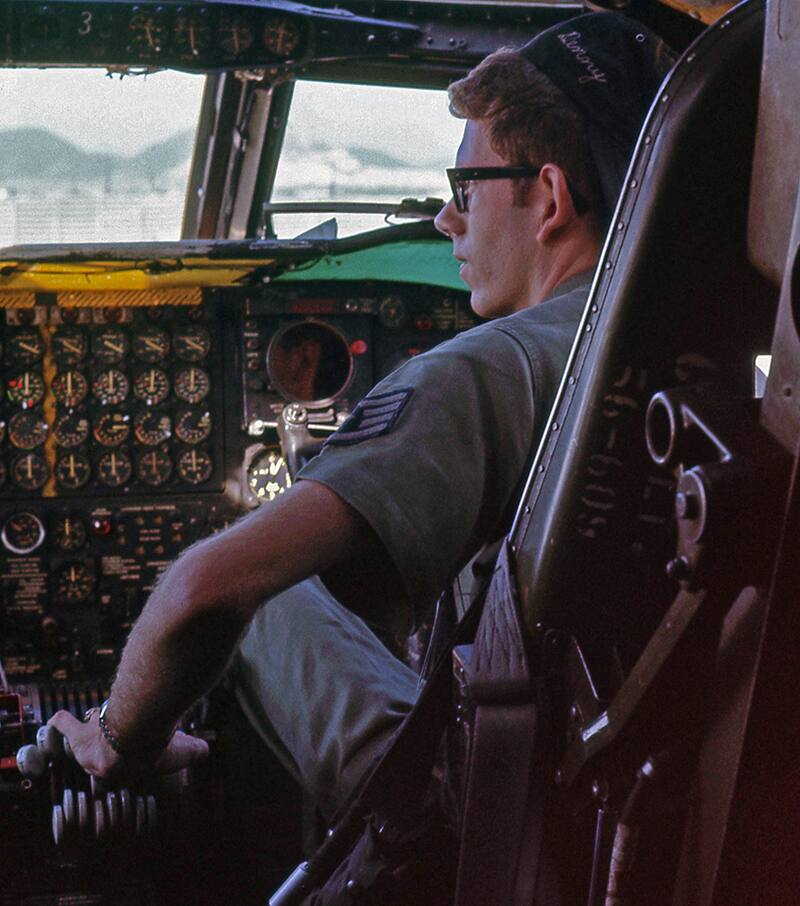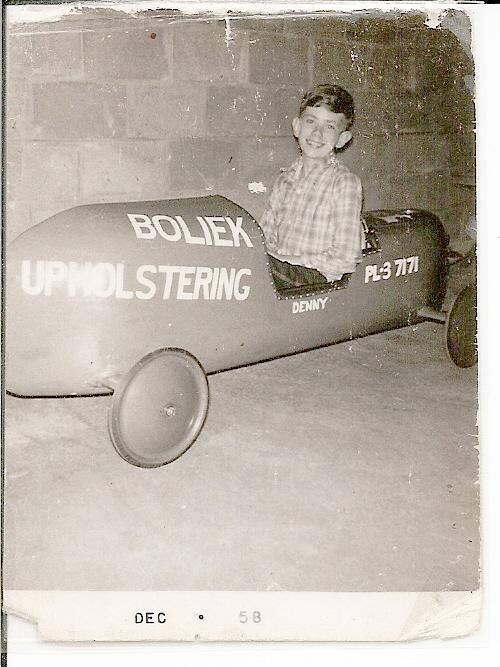 Editor's Note: One of the most popular features on FordPerformance.com and in our Fast News e-newsletter continues to be "Ford Fan Spotlight," where readers can send in their own reasons why they're fans of Ford Motor Company. You know who they are: Ford "superfans;" grassroots Ford racers; unique Ford vehicle owners; loyal Ford enthusiasts; notable Ford club people; special Ford families; and/or any avid supporter of Ford, Ford vehicles, Ford motorsports or Ford Performance who deserves a little bit of special recognition.
All you need to do to get you, your car or candidate considered is to send in a brief description (200-300 words or less) and a few photos (in .jpeg format, preferably 300 dpi) of a person (full name and hometown, please) and vehicle that you think Ford Performance should feature (and why) in the "Ford Fan Spotlight" for an upcoming installment of Fast News and posting on FordPerformance.com. Then email it to: AskTFR@Ford.com. Should you wish to send a video, you simply need to post it on www.YouTube.com (preferably 1-2 minutes long) and send in the link, along with a brief description, to that same AskTFR@Ford.com email address. We'll choose one submission each week.