DEARBORN - It's fitting that as the Red Mustang Registry celebrates its 5th anniversary, we tell you about the Roach family of Bedford, Indiana, who happens to own seven different Fords – and ALL of them wear red exterior paint. Most notable is that two of them are SVT Cobras and two others are Shelby GT500s. But when Joann Roach first saw the Shelby GT350, she told her husband that she really wanted one of those, too. Here's her note telling us how she was able to add a 2016 Shelby GT350 to her family collection of red "snakes:"

"We are a family of two SVT Mustang Cobras, three Shelbys, a Ford Escape, and a new aluminum-body F-150 SuperCrew . . . All RED! We started out with the 1993 Red SVT Cobra, then added the Red 1997 SVT Cobra, then the Red with Silver stripes 2010 Shelby GT500, then the Red with White stripes 2014 Shelby GT500. Later, we added the Red with White stripes 2016 Shelby GT350.

"When the all-new 2015 Mustang came out, I liked the new body style as soon as I saw it. My husband was fond of the Mustangs that we already had. But our dealership, Ruxer Ford of Jasper, Indiana, had sent our dealer salesperson, Jake Bowers, to an event in Vegas where they were showing the 2016 Mustang lineup and were talking about Ford Performance producing a Shelby GT350. Jake told us about the new Shelby and when it might go on sale.
"Of course I wanted to know if he could get a red one, and he said it would be available in red but that I'd have to order it if Ruxer Ford got an allocation for a GT350. He later called us and said they were able to order it, and so we had a red 2016 Shelby GT350 on the way!
"When it came in, my husband went in to pay for it and saw that nearly all the crew at Ruxer's was out by the car as it was being unloaded, checking it out. He then told everyone that he bought it just for me – and I was in shock! When I heard that it was all mine, all I could say was that my husband is awesome!
"Needless to say, I had a lot of guys offering to drive the new GT350 back to our home in Bedford (Indiana) for me! Thankfully, we have a special garage that is just for our red "snakes." They are put up for the winter, covered up and stored off the ground. Then we don't see any red snakes again until spring. We always hope we have a fast winter! With Spring here, now it's time to take the snakes out to play for another season!"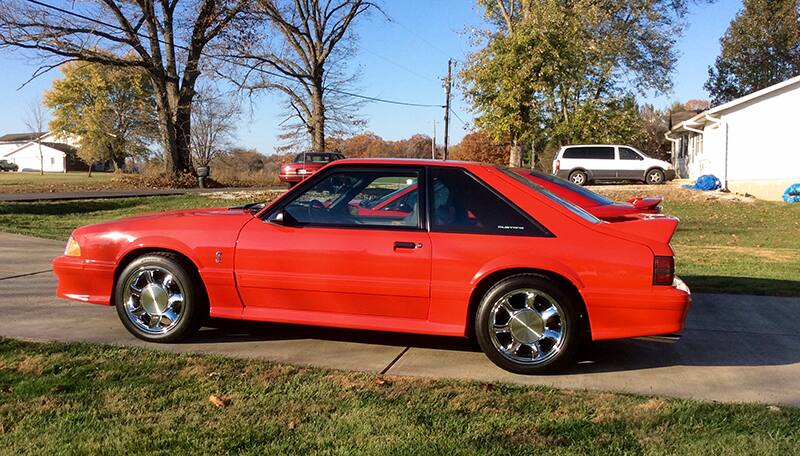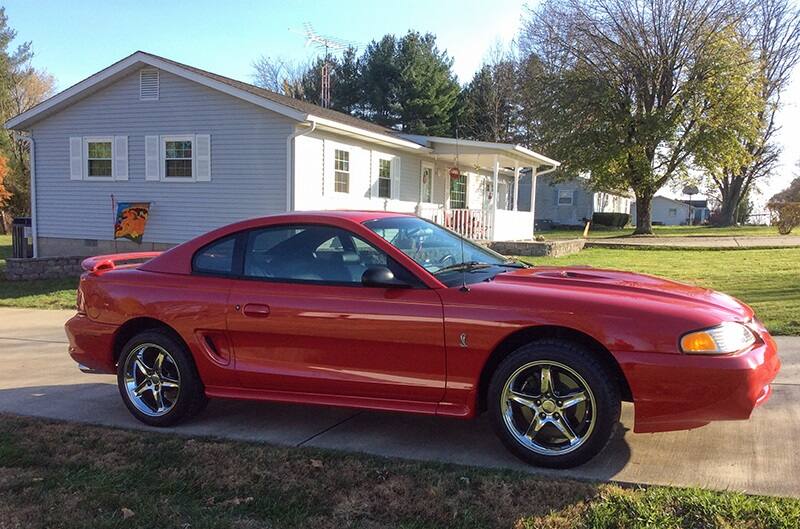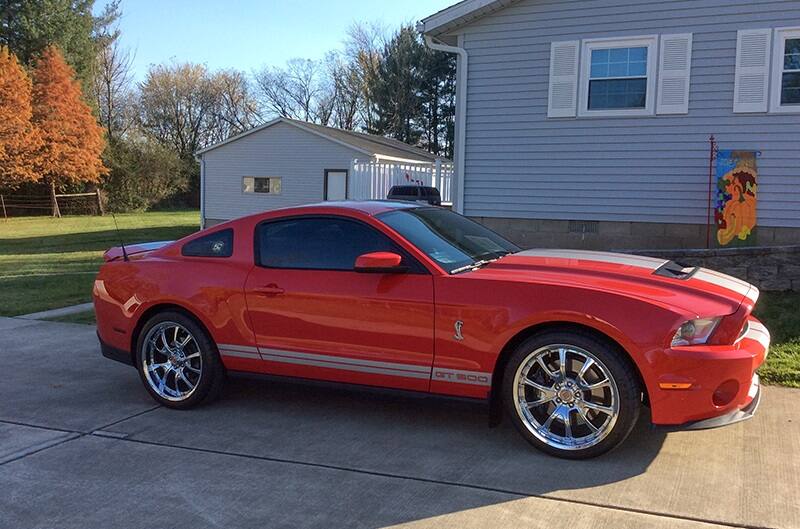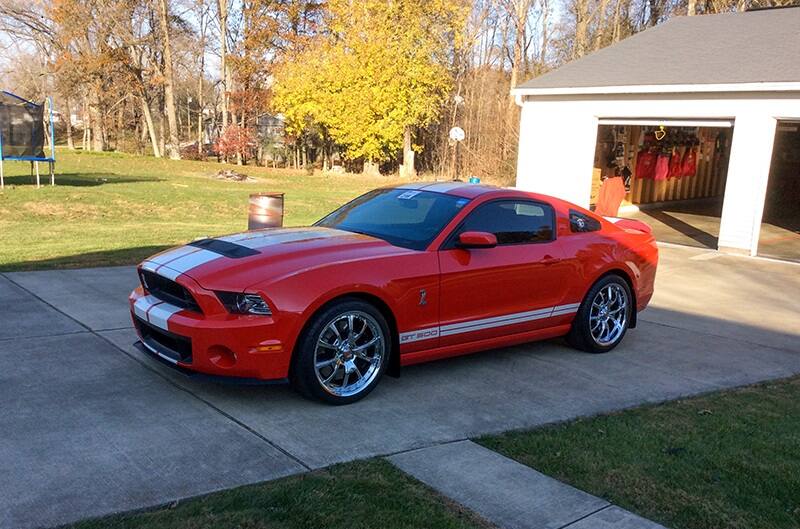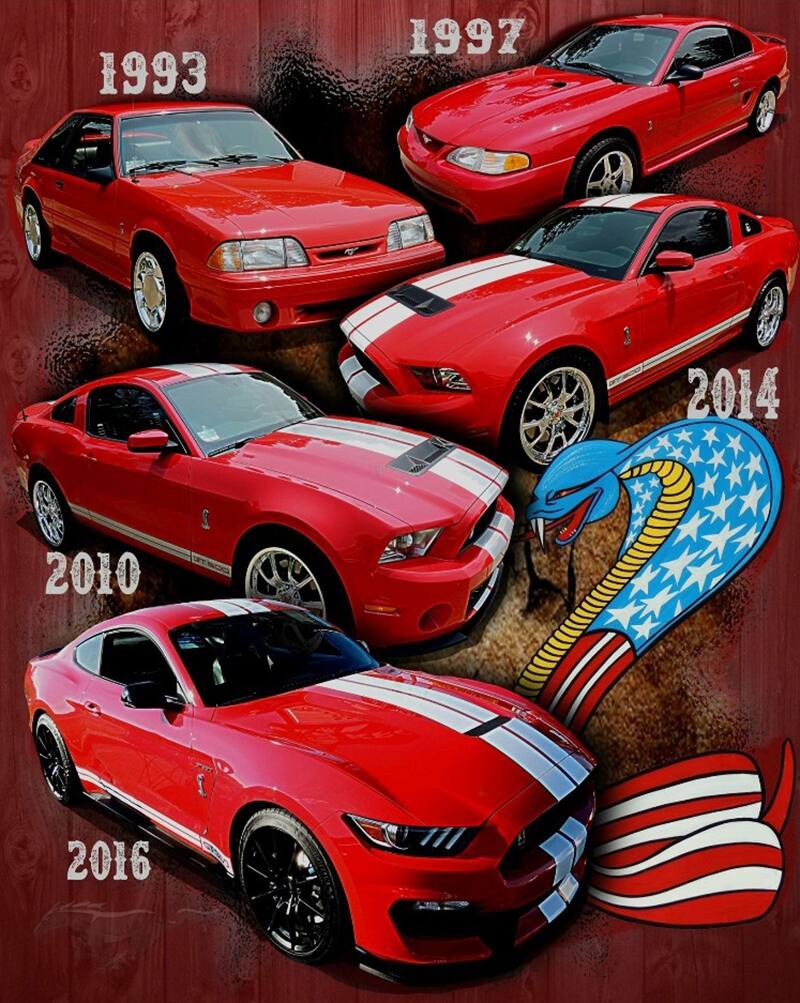 Editor's Note: One of the most popular features on FordPerformance.com and in our Fast News e-newsletter continues to be "Ford Fan Spotlight," where readers can send in their own reasons why they're fans of Ford Motor Company. You know who they are: Ford "superfans;" grassroots Ford racers; unique Ford vehicle owners; loyal Ford enthusiasts; notable Ford club people; special Ford families; and/or any avid supporter of Ford, Ford vehicles, Ford motorsports or Ford Performance who deserves a little bit of special recognition.
All you need to do to get you, your car or candidate considered is to send in a brief description (200-300 words or less) and a few photos (in .jpeg format, preferably 300 dpi) of a person (full name and hometown, please) and vehicle that you think Ford Performance should feature (and why) in the "Ford Fan Spotlight" for an upcoming installment of Fast News and posting on FordPerformance.com. Then email it to: AskTFR@Ford.com. Should you wish to send a video, you simply need to post it on www.YouTube.com (preferably 1-2 minutes long) and send in the link, along with a brief description, to that same AskTFR@Ford.com email address. We'll choose one submission each week.