Many enthusiasts have an emotional connection with their rides for many reasons. For Frank Bell and his wife, Susan, of Tamarac, Florida, a unique connection with their 2015 EcoBoost Mustang goes well beyond their love for the car itself. In fact, their custom Mustang serves as a "rolling tribute" to their late son, Ryan, who suddenly passed away in 2005. Ryan loved the color Green which sparked Frank's inspiration for the Mustang's custom accents and badging, topped off with a vanity plate that reads "2 RYAN" in honor of his son's memory. We first met Frank when he called the Ford Performance Tech Line requesting information for aftermarket exhaust options and shared the car's touching background story with us, and we are honored to share it with all of you below:
"My passion for cruisin' the road starting with motorcycles back in the early 2000's when my wife bought me a black Harley Davidson for my birthday. My son Ryan, who was more into cars, loved my bike even though he would tease me by calling me Johnny Cash when I wore my black leathers matching my black bike. He would tell me if he had it his way, he'd like to see the bike green. I put roughly 10,000 miles a year on my bike and added some custom accents along the way. A few years later I decided to retire early to move from New Jersey down to Florida, and Ryan, who had recently graduated from the University of Delaware, decided to move down there with us.
"In 2005 tragedy struck as our 28-year-old son Ryan suddenly passed away with complications due to a cerebral aneurysm. Devastated by the loss of our only child, I lost interest in riding my motorcycle. It wasn't until a year after our son passed that my wife convinced me to get back on the road because it was what Ryan would have wanted me to do. She was right. Knowing riding my bike would never feel the same, I decided to make it a 'rolling tribute' to Ryan. To match Ryan's favorite color, I painted it with a custom green paint and topped it off with a license plate that said '2 RYAN.' I rode my motorcycle honoring Ryan's memory until I traded in the two-wheeled hobby for my EcoBoost Mustang after a distracted driver hit me while sitting at a stoplight.
"I took the same approach with my Mustang as I did with my bike. I added custom green accents and stripes. I bought white wheels that match the car color and really make the green color pop. Another nice touch was the custom running-horse 'Stangonator' grill emblem. And of course, I topped it off with the infamous '2 RYAN' license plate.
My wife and I drive our Mustang to celebrate and honor Ryan's memory, and we love the attention the car attracts from complete strangers. People often ask what the license plate means and we are eager to tell them since it gives us a chance to talk about Ryan; that's something we never get tired of doing. Each day is a continuous struggle in dealing with our grief, but I can say that driving our Mustang makes me the proudest father in the world."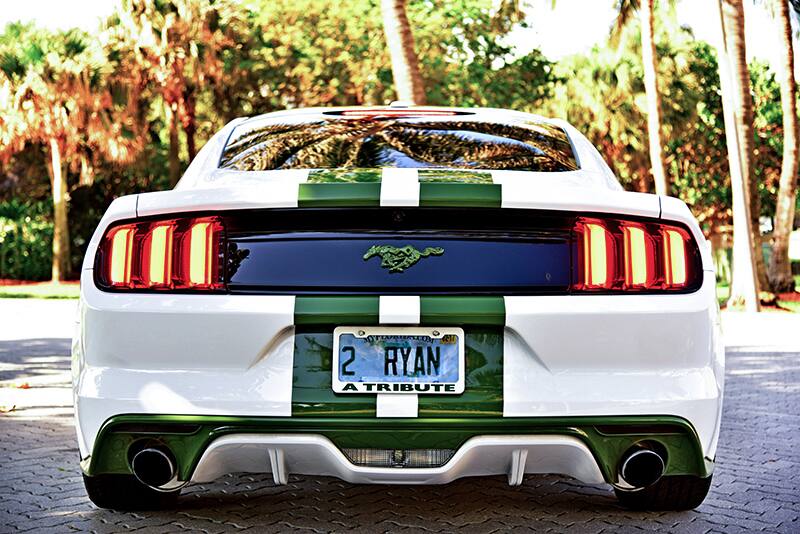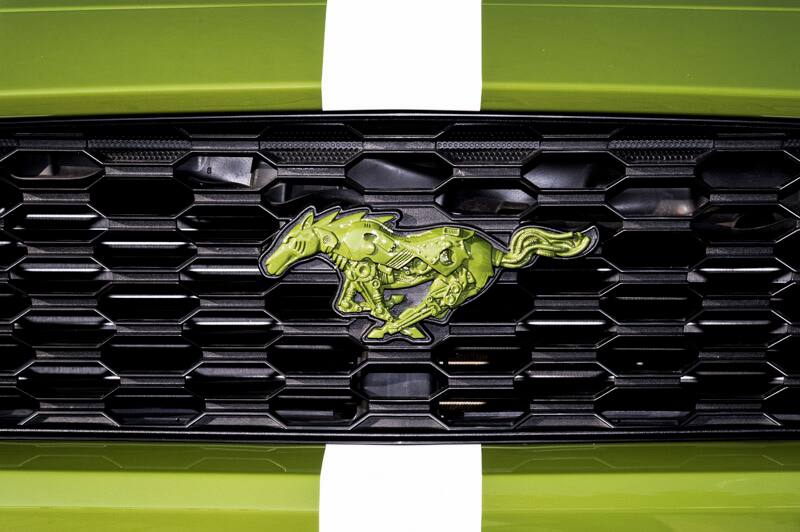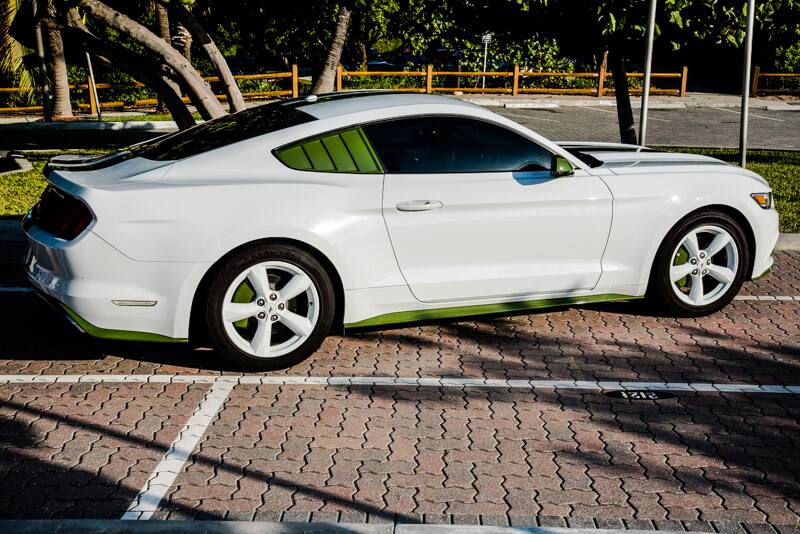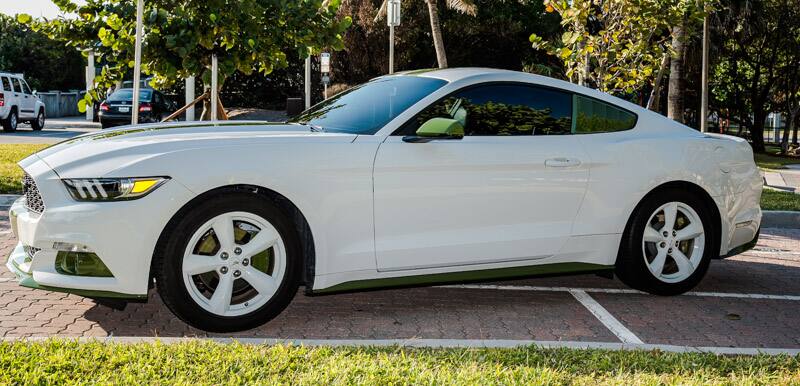 Editor's Note: One of the most popular features on FordPerformance.com and in our Fast News e-newsletter continues to be "Ford Fan Spotlight," where readers can send in their own reasons why they're fans of Ford Motor Company. You know who they are: Ford "superfans;" grassroots Ford racers; unique Ford vehicle owners; loyal Ford enthusiasts; notable Ford club people; special Ford families; and/or any avid supporter of Ford, Ford vehicles, Ford motorsports or Ford Performance who deserves a little bit of special recognition.
All you need to do to get you, your car or candidate considered is to send in a brief description (200-300 words or less) and a few photos (in .jpeg format, preferably 300 dpi) of a person (full name and hometown, please) and vehicle that you think Ford Performance should feature (and why) in the "Ford Fan Spotlight" for an upcoming installment of Fast News and posting on FordPerformance.com. Then email it to: AskTFR@Ford.com. Should you wish to send a video, you simply need to post it on www.YouTube.com (preferably 1-2 minutes long) and send in the link, along with a brief description, to that same AskTFR@Ford.com email address. We'll choose one submission each week.