When Ford Performance conducts a Meet & Greet at Mustang shows, our staff likes to hand out 1/64-scale red Mustang GT's to kids. Too often, adult "kids" ask for them too, to which we say, sorry – children only! So when Lyndon V. Saylor of West Salisbury, PA, came up to us at the MCA Nationals in Myrtle Beach and asked for a toy Mustang for his grandson – Lyndon K. Saylor of Perry Hall, MD – we made him promise to send us a photo proving that "PaPa" Saylor actually delivered the toy. Turns out little Lyndon got a red Mustang from PaPa Lyndon before – a Power Wheels® Mustang that he's been driving since Christmas 2011. And for that reason, we decided they both deserve the spotlight. For the full story, check out the email we received from the Saylors, entitled "Thanks for the 64th scale Mustang" below:
"Dear Ford Performance: Attached find proof that I gave my grandson the Mustang die-cast as promised, plus photos of the other Mustang that I had previously given him. See the note below for info."
--- Lyndon V. Saylor
West Salisbury, PA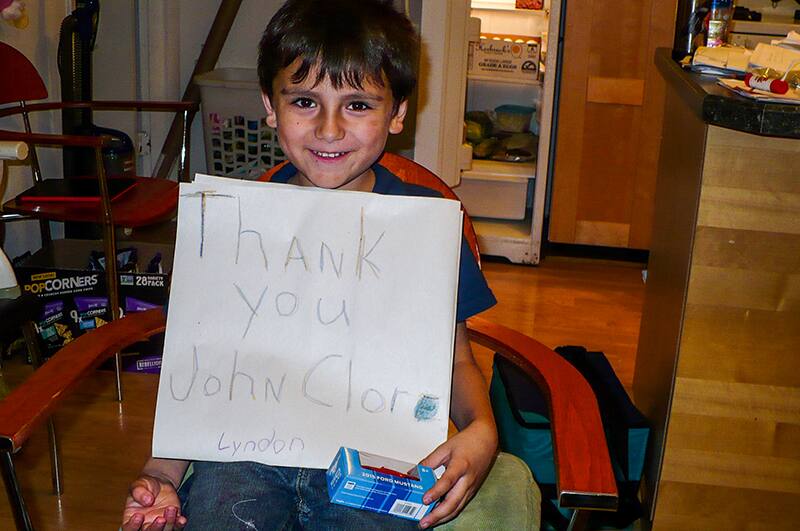 "Hello Ford Performance. I am letting you know that my PaPa gave me the 2015 Mustang collectable as you can see in the picture. My PaPa said at the Myrtle Beach Mustang show he had to promise Mr. John Clor of Ford Performance that he would not keep the toy Mustang for himself; he has over 500 Mustang models anyway! My PaPa also sent you pictures of what my Dad did for my brother Walter's "day-care parade contest" last summer. Walter got to enter it in his contest after Dad used cardboard on our wagon to make it look just like PaPa's Shelby GT500. There are also pictures of me in my Power Wheels Mustang that PaPa got me for Christmas in 2011. It's the same color as PaPa's, and he lets me drive my Mustang and even wash it, too. I give Walter rides in it when we visit PaPa in Pennsylvania. Thanks for the car!"
--- Lyndon K. Saylor
Perry Hall, MD.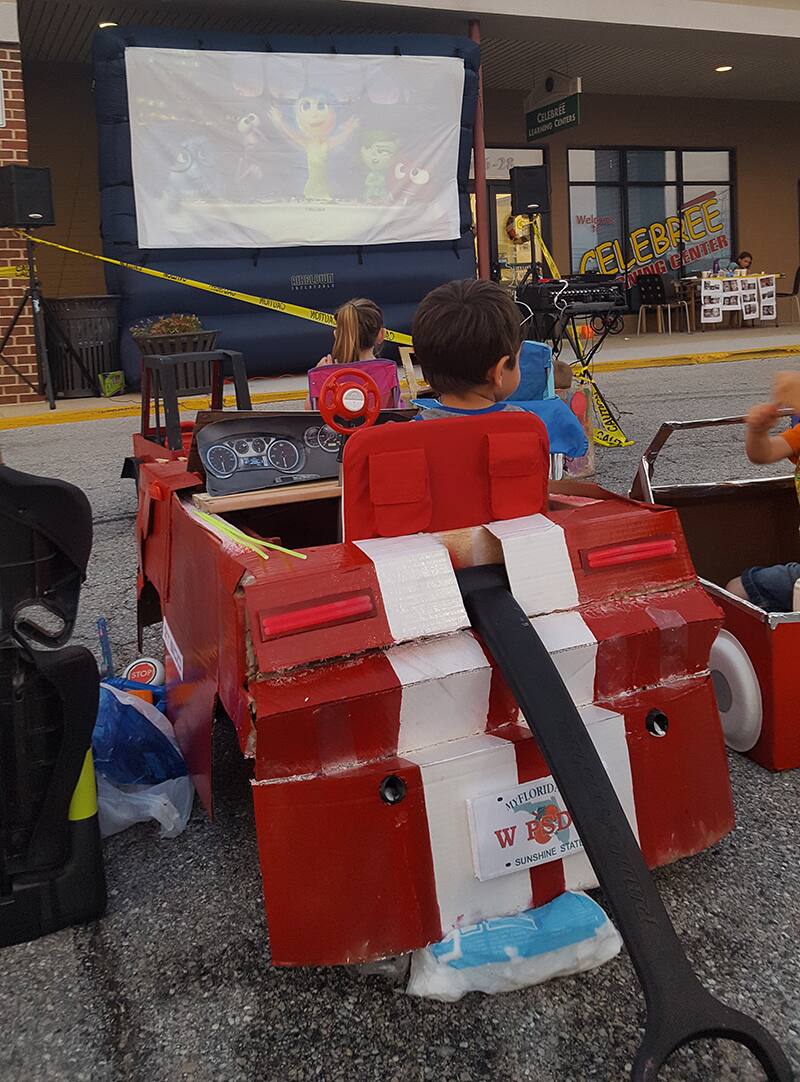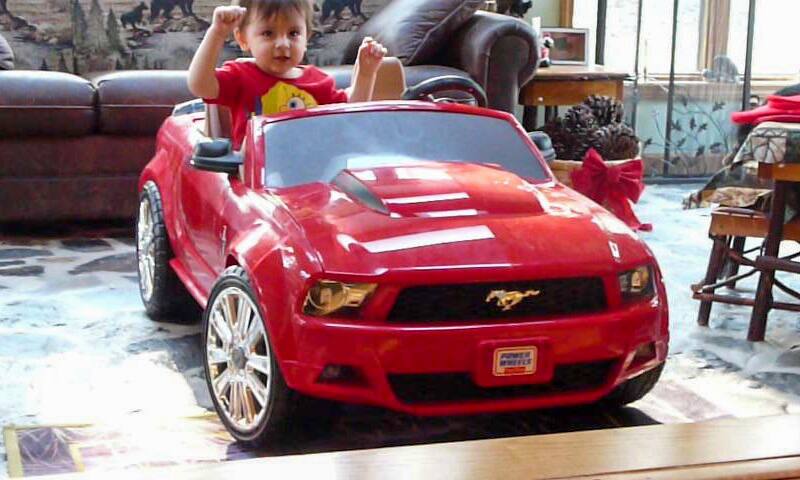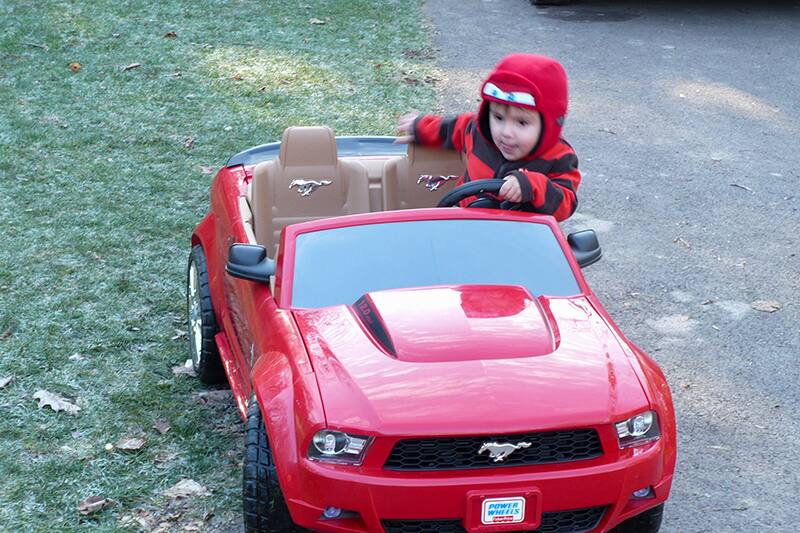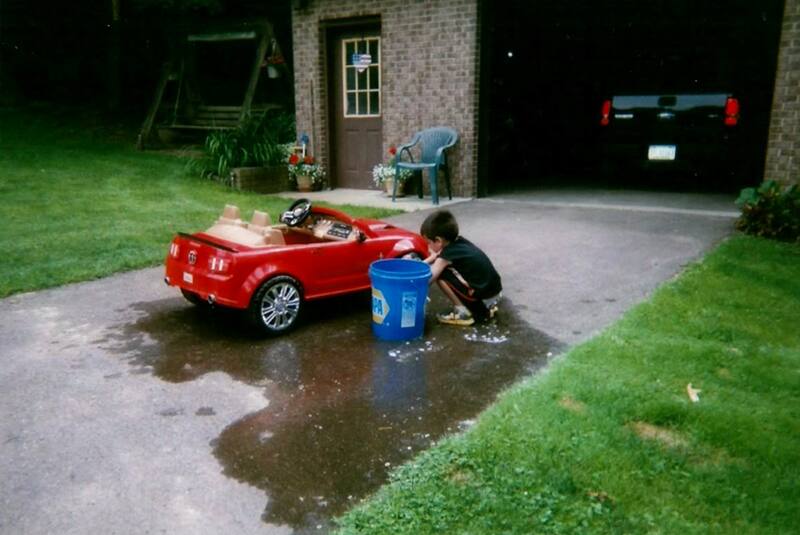 Editor's Note: One of the most popular features on FordPerformance.com and in our Fast News e-newsletter continues to be "Ford Fan Spotlight," where readers can send in their own reasons why they're fans of Ford Motor Company. You know who they are: Ford "superfans;" grassroots Ford racers; unique Ford vehicle owners; loyal Ford enthusiasts; notable Ford club people; special Ford families; and/or any avid supporter of Ford, Ford vehicles, Ford motorsports or Ford Performance who deserves a little bit of special recognition.
All you need to do to get you, your car or candidate considered is to send in a brief description (200-300 words or less) and a few photos (in .jpeg format, preferably 300 dpi) of a person (full name and hometown, please) and vehicle that you think Ford Performance should feature (and why) in the "Ford Fan Spotlight" for an upcoming installment of Fast News and posting on FordPerformance.com. Then email it to: AskTFR@Ford.com. Should you wish to send a video, you simply need to post it on www.YouTube.com (preferably 1-2 minutes long) and send in the link, along with a brief description, to that same AskTFR@Ford.com email address. We'll choose one submission each week.